Previous Corner.
LAST MONTH'S CONTENT FOR YOUR CONVENIENCE.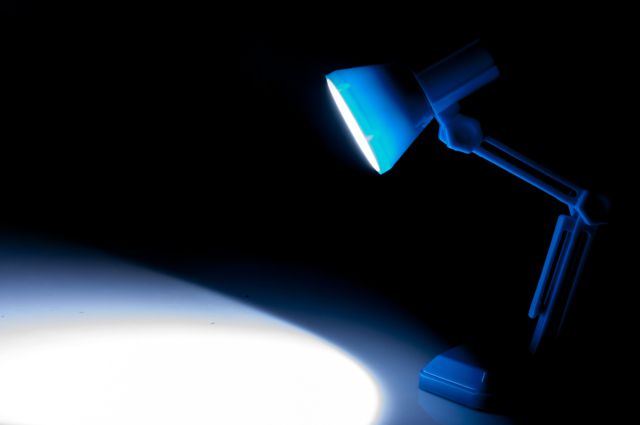 In the United States, hazardous wastes are subject to regulations mandated by the Resource Conservation and Recovery Act (RCRA). Every month, we provide clear, in-depth guidance on a different aspect of the RCRA regulations. The information presented here is an excerpt from McCoy's RCRA Unraveled, 2017 Edition.
©2017 McCoy and Associates, Inc. All rights reserved.
Tank Inspection Requirements
Subpart J, specifically §§264/265.195 and 265.201, imposes a number of inspection requirements on hazardous waste tanks at permitted and interim status TSD facilities, as well as tanks at large and small quantity generators. These requirements are summarized in Table 1.
Subject to certain restrictions, EPA will allow daily inspections of tank and secondary containment systems as a way for owners/operators to meet the release detection system requirements of §§264/265.193. Recall that the release detection system standard is that the system be able to detect a release within 24 hours of its occurrence. Therefore, if such tank inspections also fulfill the release detection system requirement, they must be conducted every day that the system contains hazardous waste, regardless of whether the facility is conducting manufacturing operations. [RO 13063]
Addressing another area of possible confusion, it is clear that the bottom of tanks resting on concrete pads are technically aboveground. However, EPA recognizes that they cannot be visually inspected. Thus, the agency encourages facilities to carefully look for leakage around the base of such tanks, which could indicate releases from the tank bottom. [RO 12921]
Finally, although EPA would probably frown on the use of a "web cam" as a means to meet the tank system inspection requirement, the agency in some cases would allow video monitoring for such inspections. However, such a video system must "provide a level of performance comparable to actual close-up visual inspection of the entire system and the capability of effectively detecting leaks within 24 hours." [RO 12868; see also EPA/530/SW-87/012]
Owners/operators of permitted and interim status TSD facilities and large quantity generators must document that the above-noted inspections were conducted. [§§264.195(h)/265.195(g)] Nothing in the regulations requires small quantity generators to record their obligatory inspections, but we would recommend that such entities do that. Although the federal regulations do not require generators to comply with the inspection records retention obligation in §265.15(d), we recommend that this provision be followed anyway. Log entries for inspections should include the following:
The date and time of the inspection,
The name of the inspector,
A notation of any observations made (e.g., leaks, rusting), and
The date and nature of any repairs or other remedial actions initiated.
The regulatory language requires the name—not the initials—of the inspector to be documented. Inspections should be recorded in the plant operating log and should be kept for a minimum of three years from the date of inspection.
Inspection records are virtually certain to be scrutinized in a regulatory inspection. Facility personnel can become bored with making the same inspection day after day and sometimes want to skip the inspection itself or filling out inspection logs. Facilities need to give special attention to ensuring that inspections are conducted and documented each operating day.
Examples of items that should be considered for inclusion in a typical tank inspection checklist or record include [OSWER Directive 9523.00-10]:
Appropriate tank and piping labeling/marking;
Leaks from tanks, pumps, and inlet/outlet nozzles or flanges;
Leaks from or damage to ancillary equipment;
Seal integrity on manholes, gauge hatches, weather shields, and level gauges;
High liquid level/overflow;
Tank structural integrity with no damage to tank walls;
Evidence of corrosion, excessive rusting, or damage;
Overfilling controls operative;
Secondary containment free of chips, cracks, etc.; and
Any sump pump operative.
Weekly tank inspections allowed under certain conditions
Under an April 4, 2006 final rule [71 FR 16862], large quantity generators and TSD facilities are allowed to reduce the inspection frequency of some components of their hazardous waste tank systems (as noted in Table 1) from daily to weekly when either of two conditions are met: 1) tank owners/operators employ leak detection equipment per §§264/265.193(c)(3); or 2) in the absence of leak detection equipment, tank owners/operators employ established work practices that ensure that when any leaks or spills occur, they will be promptly identified and remediated per §§264/265.193(c)(3) and (4).
EPA gave the following examples of established work practices that could be used to warrant weekly rather than daily tank inspections of certain tank components [71 FR 16879]:
Use of an environmental management system that includes plans and practices to ensure that any releases are promptly identified, contained, and cleaned up.
If the tank system is in an area frequented by employees, where releases will be immediately obvious, all employees are trained to watch for releases and report them to appropriate facility personnel.
An employee is assigned to check the tank secondary containment on a daily basis without conducting a full tank system "inspection."
The tank regulations in §265.201 do not require small quantity generators to have secondary containment for their 180/270-day hazardous waste tanks. However, under the April 4, 2006 rule [71 FR 16862], small quantity generators are allowed to reduce the inspection frequency of some components of their hazardous waste tanks (as noted in Table 1) from daily to weekly if they provide full secondary containment for the tank or tank system and either use leak detection equipment or implement established work practices to ensure leaks are promptly identified.
If a facility reduces its hazardous waste tank inspection schedule to weekly for certain components, it must document the alternate inspection schedule in its operating record. If the reduced inspection frequency is based on established work practices to ensure leaks are promptly identified, these practices must be included in the documentation.

©2017 McCoy and Associates, Inc. All rights reserved.
Considerable care has been exercised in preparing this document; however, McCoy and Associates, Inc. makes no representation, warranty, or guarantee in connection with the publication of this information. McCoy and Associates, Inc. expressly disclaims any liability or responsibility for loss or damage resulting from its use or for the violation of any federal, state, or municipal law or regulation with which this information may conflict. McCoy and Associates, Inc. does not undertake any duty to ensure the continued accuracy of this information.
This document addresses issues of a general nature related to the federal RCRA regulations. Persons evaluating specific circumstances dealing with the RCRA regulations should review state and local laws and regulations, which may be more stringent than federal requirements. In addition, the assistance of a qualified professional should be enlisted to address any site-specific circumstances.