Previous Corner.
LAST MONTH'S CONTENT FOR YOUR CONVENIENCE.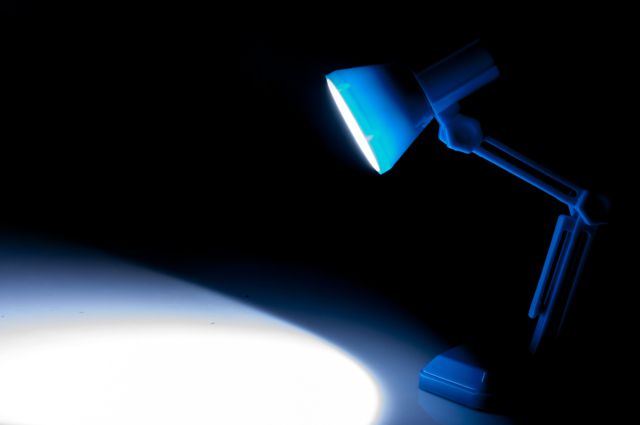 In the United States, hazardous wastes are subject to regulations mandated by the Resource Conservation and Recovery Act (RCRA). Every month, we provide clear, in-depth guidance on a different aspect of the RCRA regulations. The information presented here is an excerpt from McCoy's RCRA Unraveled, 2018 Edition.
©2018 McCoy and Associates, Inc. All rights reserved.
Lab Packs
Lab packs are a particularly interesting type of containerized hazardous waste. Because lab pack drums may contain dozens of individual wastes of varying waste codes, they present unique challenges for EPA and the regulated community.
The federal regulations only define "lab packs" as "small containers of hazardous waste in overpacked drums." [§§264/265.316] In the preamble to the November 18, 1992 liquids-in-landfills ban, EPA offered the following description:
"Lab packs are small containers of liquids (typically of one gallon or less), most commonly used for laboratory wastes, that are placed in a drum and surrounded by sufficient sorbent material to sorb the liquids should the containers fail." [57 FR 54457]
With this description in mind, we turn to a number of issues that this container-within-a-container concept spawns.
Does the liquids-in-landfills ban apply to lab packs?
No. EPA is satisfied that free liquids in small laboratory containers, when properly overpacked and surrounded by absorbent material, will not be released into landfills. Per the terms of §§264/265.316(b), however, the absorbent must be nonbiodegradable. In addition, reactive wastes, other than cyanide- and sulfide-bearing compounds, must be rendered nonreactive prior to their placement in a lab pack. [§§264/265.316(e)]
Is a permit required for a facility to repackage small laboratory containers (that hold characteristic and/or listed hazardous waste) into large containers with absorbents (i.e., lab packs)?
No. The process of adding absorbents to lab packs prior to shipment offsite qualifies for the absorbent addition exemption from permitting in §270.1(c)(2)(vii). This is true even if a service company does the lab packing. [RO 13117]
When lab packs are shipped to TSD facilities, does a generator have to list all of the hazardous waste codes for the contained wastes on manifests? How about on biennial reports?
EPA believes that six waste code fields in Block 13 would be adequate to describe typical wastes shipped on a manifest. If a waste carries more than six waste codes, the additional codes are not required on the manifest. [70 FR 10788] A generator is allowed to list additional waste codes in Block 14 of the manifest, but their inclusion in Block 14 is not mandatory.
So that the agency knows what types of waste a given facility generates, all applicable waste codes (including the contents of lab packs) must be listed on generators' biennial reports. [RO 11196]
To take advantage of the §268.42(c) LDR provision for incinerating lab packs, many generators and service companies use fiber drums for lab packs. Must such drums be overpacked into steel drums per §§264/265.316(b)?
No. Sections 264/265.316(f) allow the packaging of lab containers and nonbiodegradable sorbent in fiber drums, when the resulting lab pack will be disposed via incineration. In effect, the laboratory container is the inside container and the fiber drum is the overpack. However, the fiber drum must meet DOT specifications listed at 49 CFR 173.12(b), and sufficient nonbiodegradable absorbent must be placed in the drum to absorb any liquids from failed inner containers. [RO 13397, 13435, 13522]
When lab packs are destined for incineration, can fiber or wooden boxes be substituted for fiber drums under the terms of §§264/265.316(f), without the need of a steel overpack?
No. Although DOT rules at 49 CFR 173.12(b) list several types of drums that would qualify for the overpack exemption, such containers must be drums. Hazardous laboratory wastes can be packed into boxes, crates, etc., along with absorbent, but such containers would have to be overpacked into drums prior to incineration. [RO 13429]
The 2016 generator improvements rule has added a requirement at §262.32(b)(5) that waste codes be included on hazardous waste containers prior to being shipped offsite. Do lab packs shipped offsite for incineration per §268.42(c) have to be labeled per this new requirement?
No. Lab packs that will be incinerated per §268.42(c) are not required to be marked with EPA hazardous waste codes, except D004, D005, D006, D007, D008, D010, and D011, where applicable. [§262.32(d)]
Topic: HW Tank Secondary Containment and Release Detection Requirements

©2018 McCoy and Associates, Inc. All rights reserved.
McCoy and Associates has provided in-depth information to assist environmental professionals with complex compliance issues since 1982. Our seminars and publications are widely trusted by environmental professionals for their consistent quality, clarity, and comprehensiveness.
Considerable care has been exercised in preparing this document; however, McCoy and Associates, Inc. makes no representation, warranty, or guarantee in connection with the publication of this information. McCoy and Associates, Inc. expressly disclaims any liability or responsibility for loss or damage resulting from its use or for the violation of any federal, state, or municipal law or regulation with which this information may conflict. McCoy and Associates, Inc. does not undertake any duty to ensure the continued accuracy of this information.
This document addresses issues of a general nature related to the federal RCRA regulations. Persons evaluating specific circumstances dealing with the RCRA regulations should review state and local laws and regulations, which may be more stringent than federal requirements. In addition, the assistance of a qualified professional should be enlisted to address any site-specific circumstances.