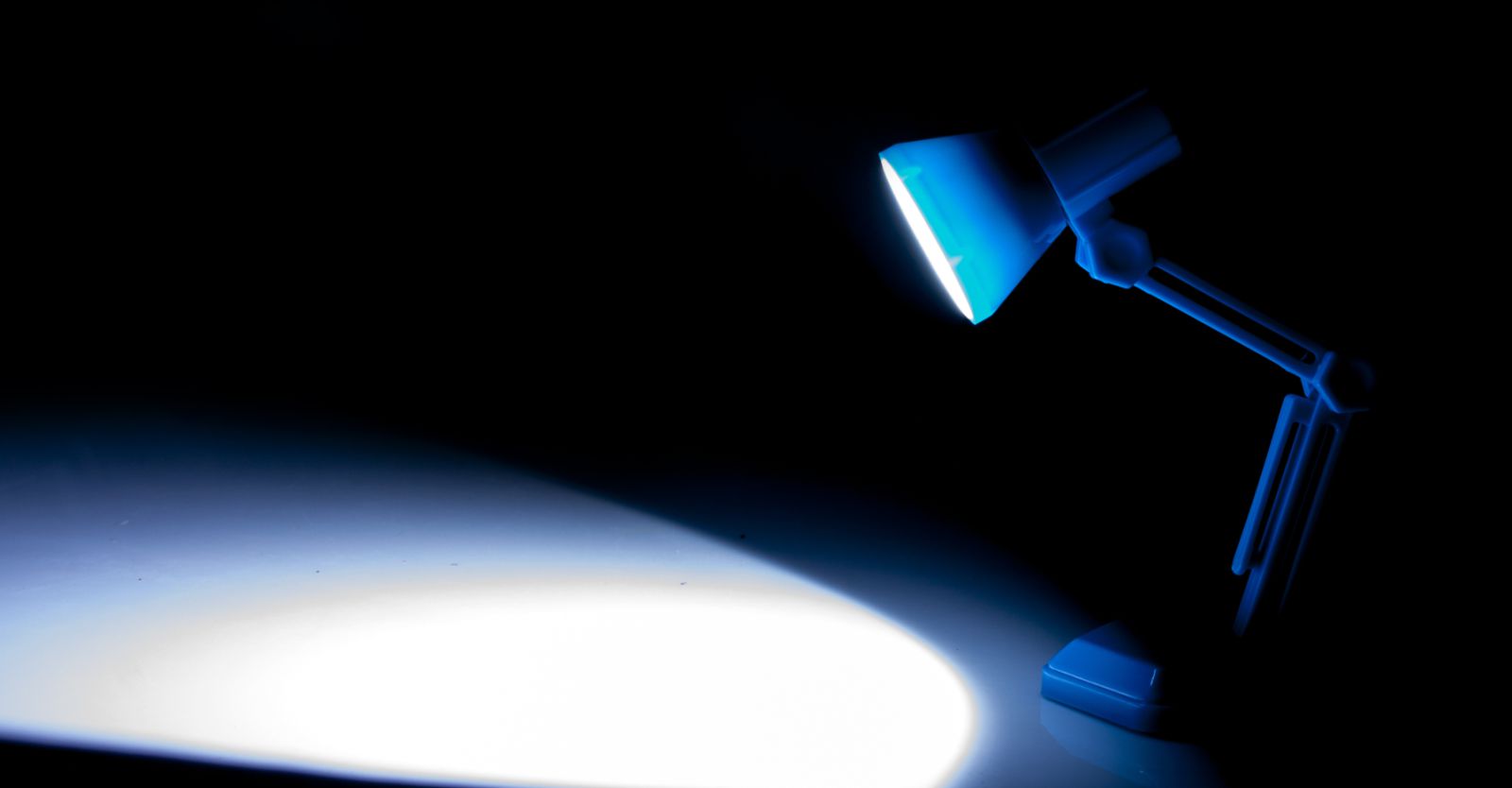 Compliance Corner.
IN-DEPTH GUIDANCE. EVERY MONTH.
In the United States, hazardous wastes are subject to regulations mandated by the Resource Conservation and Recovery Act (RCRA). Every month, we provide clear, in-depth guidance on a different aspect of the RCRA regulations. The information presented here is an excerpt from McCoy's RCRA Unraveled, 2019 Edition.
©2019 McCoy and Associates, Inc. All rights reserved.
"Cradle-to-Grave" RCRA Liability—What Does That Mean?
The term "cradle to grave" is not in the RCRA statute, and it is not in the federal RCRA regulations. It first showed up during the legislative development of the RCRA law—see House of Representatives Report No. 1491, 94th Cong., 2d Session (1976). The first time EPA appears to have used the term was when issuing the RCRA rules in 1980:
"Subtitle C of the Act fosters these objectives by providing for the identification of hazardous wastes, the establishment of a 'cradle-to-grave' hazardous waste tracking system, and the development of standards and permit requirements for the treatment, storage, and disposal of hazardous waste." [February 26, 1980; 45 FR 12724–5]
"Subtitle C of RCRA establishes a federal program to provide comprehensive regulation of hazardous waste. When fully implemented, this program will provide 'cradle-to-grave' regulation of hazardous waste." [May 19, 1980; 45 FR 33066]
So the question that comes up is this—Does the term "cradle to grave" mean:
That a generator retains RCRA liability for its hazardous waste from the point of generation (cradle) through the point of land disposal (grave); or
That once a generator receives a signed manifest from a TSD facility that is permitted to receive the waste, its RCRA liability ends.
RCRA statutory liability for generators
The RCRA statute includes provisions that establish both civil and criminal penalties for noncompliance. The law also gives EPA the authority to restrain any hazardous waste management activities that present an "imminent and substantial endangerment" to human health or the environment.
Civil penalties
RCRA Section 3002(a) sets out standards applicable to generators of hazardous waste. Requirements included are for:
Recordkeeping;
Container labeling;
Use of appropriate containers;
Furnishing information on the general chemical composition of hazardous waste;
Use of the manifest and any other reasonable means necessary to assure that all such hazardous waste generated is designated for treatment, storage, or disposal in, and arrives at, treatment, storage, or disposal facilities; and
Submission of reports.
RCRA Section 3002(b) requires generators to certify on the manifest that they have a waste minimization program and that they have selected the practicable method of treatment, storage, or disposal currently available to them that minimizes the present and future threat to human health and the environment.
RCRA elsewhere prescribes that any violation of the RCRA hazardous waste laws and regulations may result in a maximum civil penalty of $25,000 per day (now up to $97,229 per day). [Section 3008(a)(3) and (g)] Thus, generators of hazardous waste can be held liable for civil penalties 1) for failure to complete a manifest, 2) for failure to use a hazardous waste transporter with an EPA ID number, or 3) if the wastes do not arrive at a RCRA-permitted facility.
Criminal penalties
RCRA Section 3008(d) provides that criminal penalties can be imposed upon any person who knowingly:
Transports or causes to be transported any hazardous waste to a facility that does not have a RCRA permit.
Treats, stores, or disposes any hazardous waste (A) without a RCRA permit, (B) in violation of any material condition or requirement of such permit, or (C) in violation of any material condition or requirement of any applicable interim status regulations or standards.
Omits material information or makes any false material statement or representation on a document used for RCRA compliance.
Generates, stores, treats, transports, disposes, exports, or otherwise handles any hazardous waste and who destroys, alters, conceals, or fails to file any record, application, manifest, report, or other document required to be maintained or filed for purposes of compliance.
Transports a hazardous waste without a manifest, or causes a hazardous waste to be transported without a manifest.
Exports a hazardous waste (A) without the consent of the receiving country, or (B) where there exists an international agreement between the United States and the government of the receiving country establishing notice, export, and enforcement procedures for the transportation, treatment, storage, and disposal of hazardous wastes, in a manner which is not in conformance with such agreement.
Stores, treats, transports, or causes to be transported, disposes of, or otherwise handles any used oil not identified or listed as a hazardous waste—(A) in violation of any material condition or requirement of a permit, or (B) in violation of any material condition or requirement of any applicable regulations or standards.
Imminent and substantial endangerment
Section 7003 of RCRA provides EPA with authority to issue administrative orders and institute civil actions requiring abatement of conditions that may "present an imminent and substantial endangerment to health or the environment." That statutory section gives EPA the authority to address imminent hazards and creates liability for those persons who are contributing or have contributed to the handling, storage, treatment, transportation, or disposal of solid and hazardous waste.
This statutory provision is particularly applicable at operations in the petroleum industry where CERCLA's petroleum exclusion is applicable.
RCRA regulatory liability for generators
The federal RCRA regulations delineate numerous requirements for hazardous waste generators in 40 CFR Part 262, which implement the statutory language in RCRA Section 3002. The regs also note that a hazardous waste generator is subject to penalty and injunctive relief under Section 3008 of RCRA for certain types of violations. [§262.10(g)]
The generator regs go on to say at §262.10(h) that a TSD facility "who initiates a shipment of hazardous waste…must comply with the generator standards established in this part." Thus, a TSD facility (e.g., a RCRA-permitted incinerator) that treats a generator's hazardous waste and then manifests hazardous ash to a RCRA-permitted landfill has to take on the generator responsibilities for the ash.
EPA guidance on generator liability
EPA guidance regarding RCRA liability for generators follows:
"The Agency believes that one way to address this problem is to limit the activities of the waste hauler to the transportation of wastes and to make the generator responsible for determining where the waste will be disposed of and ensuring that it gets there. Therefore, this section has been revised to require the generator to designate one facility on the manifest. Further, the generator must ascertain that the designated facility is permitted to accept his particular waste." [February 26, 1980; 45 FR 12728]
"The Agency policy is that if the generator, in good faith, follows all the generator requirements in the regulations implementing RCRA at 40 CFR 262, through and including the receipt of a signed copy of his manifest from the designated facility or the filing of an exception report, and complies with the other recordkeeping requirements in Subpart D, the Agency would not take action under 40 CFR 262 against the generator for mishandling of hazardous waste by the designated permitted facility. Part of the generator's responsibility, of course, is to ascertain that the designated facility is permitted to handle his particular waste…. However, notwithstanding the fact that the generator has complied with the requirements in 40 CFR 262, the Agency may still take legal action, in appropriate cases, pursuant to the emergency provisions in any appropriate environmental statutes including Section 7003 of RCRA…." [RO 11022]
"[I]t has consistently been EPA's position that the disposal facility remains responsible for ensuring that restricted wastes are not disposed except in full compliance with all applicable treatment standards. See 51 Fed. Reg. 40597 (Nov. 7, 1986). A rule of strict liability applies under RCRA, so that a disposal facility can be liable for improper disposal of untreated waste even if it does so in the good faith belief that the treatment standard does not apply. As noted above, this is no different from the regime under which disposal facilities operate generally as to other RCRA requirements." [RO 13630]
"Though the generator is responsible for properly identifying and classifying the waste, the TSDF will be held liable by enforcement authorities if it violates its permit conditions and any other applicable regulations." [EPA/530/R-94/024, available at http://nepis.epa.gov/EPA/html/pubs/pubtitleOSWER.html]
"[T]he storage facility would, upon request, furnish the generator with copies of the manifests which are prepared at the storage facility for the subsequent transportation of the [generator's] waste to the ultimate treatment and disposal facility. If the generator is requesting such copies because of a concern about potential future liability, a request for copies of these manifests could be regarded as a prudent practice." [RO 11589]
"Under the full Subtitle C program, only the waste handler that violates a hazardous waste regulation is 'liable' (i.e., subject to enforcement) for that violation. Generators of hazardous waste are not responsible for mismanagement by subsequent waste handlers." [RO 14088]
What about CERCLA liability
RCRA regulates how wastes should be managed to avoid potential threats to human health and the environment. CERCLA, on the other hand, comes into play when mismanagement occurs or has occurred; that is, CERCLA applies when there has been a release to the environment of hazardous substances (including hazardous wastes) that may present an imminent and substantial danger to public health. [§300.3(a)(2)]
While RCRA liability is limited to that discussed above, CERCLA liability is much more far-reaching. EPA's thoughts on the use of CERCLA statutory provisions for assigning liability for mismanagement of hazardous waste include:
"As you know, the generator retains potential liability under Superfund for future mismanagement of hazardous waste even after it has left his site and is out of his possession." [RO 11589]
"Generators are responsible for subsequent mismanagement under CERCLA, however. The [universal waste (UW)] rule does not change CERCLA liability. Since UW are still hazardous wastes, persons who generate UW remain liable under CERCLA for remediation of any releases of UW." [RO 14088]
"Please be aware that generators may be held liable under the Comprehensive Environmental Response, Compensation and Liability Act (CERCLA) for any environmental damages caused by the release of a hazardous material into the environment." [RO 14462]
Ways to minimize RCRA/CERCLA liability for hazardous waste shipments
To minimize the potential RCRA and/or CERCLA liability as discussed above, consider implementing the following three practices:
Audit offsite TSD facilities to which your hazardous wastes will be shipped. This can be accomplished using personnel from your own company or using third-party audits (e.g., CHWMEG, Inc.).
Request certificates of destruction and/or certificates of disposal from offsite TSD facilities.
If you ship your hazardous waste to a TSD facility but it (or treatment residue) is then shipped to another TSD facility, request copies of the manifest that is prepared at the first facility for the subsequent transportation of the waste to the ultimate treatment and disposal facility. [RO 11589]
Conclusion
The term "cradle to grave" has been interpreted in different ways by different entities. Hazardous waste generators are subject to minimal liability under RCRA Subtitle C if they 1) diligently follow Part 262 requirements while the waste is onsite, 2) ship the waste using reputable hazardous waste transporters, 3) use only audited TSD facilities that are permitted to accept the waste, and 4) receive a signed copy of the manifest from the designated TSD facility for every shipment. However, any mismanagement of the hazardous waste after it has been received by the TSD facility may still subject the generator to liability under CERCLA or RCRA Section 7003.
Topic: Air Emission Standards for Process Vents—Subpart AA

©2019 McCoy and Associates, Inc. All rights reserved.
McCoy and Associates has provided in-depth information to assist environmental professionals with complex compliance issues since 1982. Our seminars and publications are widely trusted by environmental professionals for their consistent quality, clarity, and comprehensiveness.
Considerable care has been exercised in preparing this document; however, McCoy and Associates, Inc. makes no representation, warranty, or guarantee in connection with the publication of this information. McCoy and Associates, Inc. expressly disclaims any liability or responsibility for loss or damage resulting from its use or for the violation of any federal, state, or municipal law or regulation with which this information may conflict. McCoy and Associates, Inc. does not undertake any duty to ensure the continued accuracy of this information.
This document addresses issues of a general nature related to the federal RCRA regulations. Persons evaluating specific circumstances dealing with the RCRA regulations should review state and local laws and regulations, which may be more stringent than federal requirements. In addition, the assistance of a qualified professional should be enlisted to address any site-specific circumstances.