Here's the issue of McCoy Review you requested:

November 2016
The generator improvements rule is here

EPA has signed a final rule making significant changes to the hazardous waste generator regulations. The rule has not been published in the Federal Register yet, but we have prepared a summary of the major changes. READ MORE
EPA updates import/export regulations
EPA finalized changes to the hazardous waste import and export regulations to make them consistent with the rules for transboundary shipments between OECD countries. The rule has not been published in the Federal Register yet, but a prepublication copy is available and McCoy has summarized the changes. READ MORE
Warm up your winter in Las Vegas

Our final seminar of 2016 will be in Las Vegas, Nevada, December 5-9, 2016. Come stay and play at our host hotel, The Orleans Hotel and Casino. At $49.00 per night, this seminar is a great budget option. Escape the winter chill in Las Vegas, where you can enjoy a five-star meal, a top-tier show, or a night on the town. After your daily download, head to the Mob Museum for an in-depth history of organized crime in America, about eight miles north of our hotel. Join us.

McCoy seminar registration
The Orleans Hotel and Casino
Things to do in Las Vegas
The Mob Museum
Clarity on the wipes rule
EPA's solvent contaminated wipes rule has been in effect since January 2014 and has generated quite a few questions since its inception. Well, the agency has come to the rescue with a great new web page that answers frequently asked questions surrounding this rule. We've summarized some of the most useful information. READ MORE
EPA spotlights spent solvents

For those that are new to the RCRA realm, EPA's 32-page Solvents in the Workplace document explores the regulation of solvents. From determining if your solvent is a solid waste to managing solvents that are considered hazardous waste, this document has it all. Even for those who have been around the haz-waste drum a time or two, there are a few nuggets of information you may find interesting.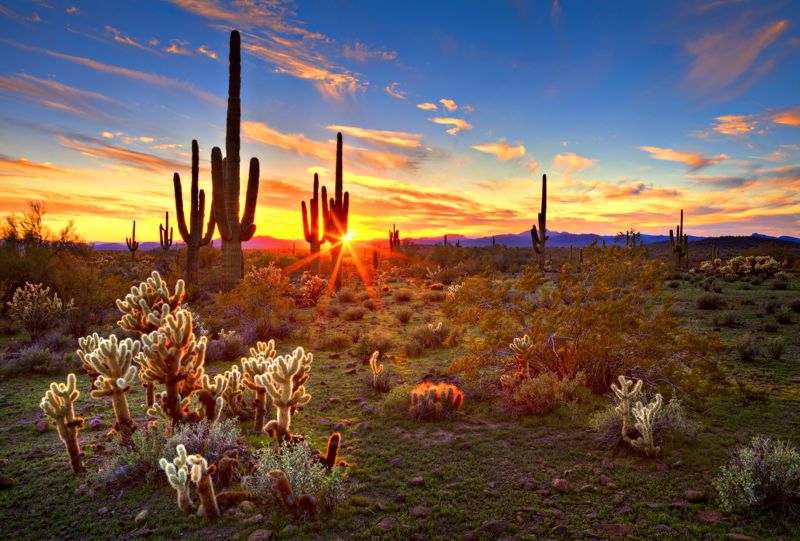 Spring in to RCRA in Phoenix
Beat the heat with McCoy in Phoenix, Arizona, February 6-10, 2017. Join us at the Hilton Phoenix Mesa, our host hotel, about thirteen miles East of Phoenix Sky Harbor Airport. After your training, hike the formidable Camelback Mountain, offering spectacular views in the heart of Phoenix, about fifteen miles from the hotel. Refuel on your way back to the hotel at Organ Stop Pizza, where musicians play the world's largest Wurlitzer organ while you enjoy a slice (or three!). Sign up today.
McCoy seminar registration
Hilton Phoenix Mesa
Camelback Mountain
Organ Stop Pizza
Pure adrenaline—the half-mile descent

Perched high atop the tallest building in the world, the Burj Khalifa in Dubai, is Darshan, an imperial eagle. Witness his epic 2,722-foot descent.
A special thank you.
Thanksgiving is just around the corner and we're grateful for your continued support. Please accept our heartfelt appreciation for your business and dedication to your craft. Here's wishing you a relaxing and restful holiday filled with food, family, and friends.
As is our tradition, our office will be closed November 24-25, 2016. You can reach us at hello@mccoyseminars.com and we'll assist you when we return the following week.
2016–2017 Seminars
5-Day RCRA Seminars
Las Vegas: December 5–9, 2016
Phoenix: February 6–10, 2017
Orlando: February 27–Mar 3, 2017
Houston: April 10–14, 2017
Hilton Head Island: May 8–12, 2017
Portland: June 19–23, 2017
San Antonio: July 17–21, 2017
Lake Tahoe: August 21–25, 2017
Virginia Beach: September 11–15, 2017
Denver: October 2–6, 2017
Chicago: October 23–27, 2017
2-Day RCRA Refreshers
Denver: March 21–22, 2017
Las Vegas: May 31–Jun 1, 2017
Boston: August 1–2, 2017
Houston: November 14–15, 2017
3-Day Puerto Rico RCRA Seminar
Guaynabo: August 8–10, 2017
Visit understandrcra.com to register or call us at 303-526-2674.


If you have received this email in error or wish to remove your name from our subscriber list, you may unsubscribe here. You may also update your profile here. If you need to contact us directly about subscription or other issues, you may email us at mccoyreview@mccoyseminars.com or call us at 303-526-2674.
Copyright ©2016 McCoy and Associates, Inc. 12596 West Bayaud Avenue, Suite 210 Lakewood, CO 80228
McCoy and Associates, Inc. makes no representation, warranty, or guarantee in connection with any guidance provided in RCRA Review. McCoy and Associates, Inc. expressly disclaims any liability or responsibility for loss or damage resulting from its use or for the violation of any federal, state, or municipal law or regulation with which such guidance may conflict. Any guidance in RCRA Review is general in nature related to the federal RCRA regulations. Persons evaluating specific circumstances dealing with RCRA regulations should review state and local laws and regulations, which may be more stringent than federal requirements. In addition, the assistance of a qualified professional should be enlisted to address any site-specific circumstances.