Here's the issue of McCoy's RCRA Review you requested:

December 2016
Generator improvements finalized

EPA's generator improvements final rule was published in the November 28, 2016 Federal Register. We've put together a summary of the rule, which makes significant changes to the hazardous waste generator regulations. We've also prepared a detailed discussion of the new requirements, plus a review of significant guidance and best management practices contained in the rule preamble, in a McCoy white paper. READ MORE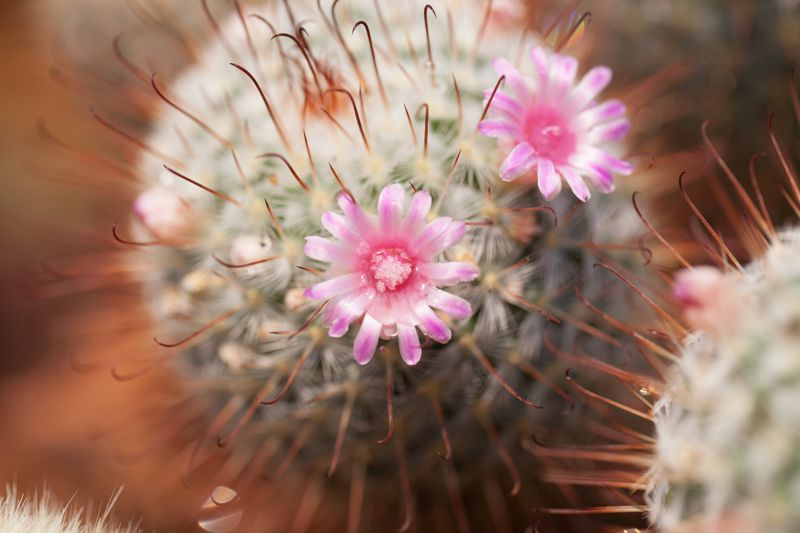 Summer warmth in Phoenix
Start your year off with McCoy in Phoenix, Arizona, February 6-10, 2017. Join us at the Hilton Phoenix Mesa, our host hotel, about thirteen miles east of Phoenix Sky Harbor Airport. The desert is beautiful in Phoenix, so extend your stay, bring your clubs, and play a round at Fiesta Lakes Golf Club before or after your RCRA training. Or head to Arizona Wilderness Brewing Company, about three miles from our hotel, to try some unique craft beer and food pairings. Sign up today.
McCoy seminar registration
Hilton Phoenix Mesa
Fiesta Lakes Golf Club
Arizona Wilderness Brewing Company
RCRA status of fuel/water mixtures

Folks in the petroleum industry have often operated under the mindset that water containing any level of hydrocarbon could be managed as off-spec product if sent for fuel blending/recovery. New guidance from EPA requires a legitimacy evaluation before such fuel/water mixtures can be managed outside of RCRA. READ MORE
Magical Orlando
Escape the winter chill with McCoy in sunny Orlando, Florida, February 27-March 3, 2017. Our host hotel, The Rosen Plaza, is home to seven eateries and bars. After your training, take the family to experience the magic of nearby Universal Orlando Resort, home of the Wizarding World of Harry Potter, or the world-famous Walt Disney World. Register today.
McCoy seminar registration
Rosen Plaza
Universal Orlando Resort
Walt Disney World
Final import/export rule arrives
EPA finalized changes to the hazardous waste import and export regulations to make them consistent with the rules for transboundary shipments between OECD countries. The rule, published in the November 28, 2016 Federal Register, also mandates electronic submittal of notices, reports, receipts, and consent notifications required for transboundary shipments of hazardous waste. READ MORE
RCRA in a flash
Our first Refresher of the new year will be in Denver, Colorado, March 21-22, 2017. McCoy's RCRA Refresher is designed for seasoned pros, and delivers RCRA content in a fast-paced environment, so you can get back to work in a flash. If you can come early or stay late, take advantage of the spring snows with a ski day at nearby Eldora Mountain Resort, just thirty-two miles from the hotel. Join us.
McCoy seminar registration
Renaissance Boulder Flatiron
Eldora Mountain Resort
Nearby restaurants
Put your import/export documents online?

Until EPA has its electronic import/export tracking system up and running, the agency is proposing that importers/exporters each develop a publicly accessible website where they can post documents associated with these shipments. READ MORE

Happy Holidays

Another year is coming to a close and we have much to be thankful for. We appreciate your business and look forward to serving you in 2017 and beyond.

And as is our holiday tradition, the McCoy office will be closed from December 23, 2016 to January 2, 2017 to give our staff an opportunity to rest and recharge. While we're away, you can still reach us at hello@mccoyseminars.com or explore our website where you can order our publications, or register for a seminar. We'll assist you when we return in the New Year.

From all of us at McCoy, we wish you peace and happiness during this holiday season. And while you're at it, try your hand at crafting this delicious Peppermint Brittle.
2016–2017 Seminars
5-Day RCRA Seminars
Phoenix: February 6–10, 2017
Orlando: February 27–Mar 3, 2017
Houston: April 10–14, 2017
Hilton Head Island: May 8–12, 2017
Portland: June 19–23, 2017
San Antonio: July 17–21, 2017
Lake Tahoe: August 21–25, 2017
Virginia Beach: September 11–15, 2017
Denver: October 2–6, 2017
Chicago: October 23–27, 2017
Las Vegas: December 4–8, 2017
2-Day RCRA Refreshers
Denver: March 21–22, 2017
Las Vegas: May 31–Jun 1, 2017
Boston: August 1–2, 2017
Houston: November 14–15, 2017
3-Day Puerto Rico RCRA Seminar
Guaynabo: August 8–10, 2017
Visit understandrcra.com to register or call us at 303-526-2674.


If you have received this email in error or wish to remove your name from our subscriber list, you may unsubscribe here. You may also update your profile here. If you need to contact us directly about subscription or other issues, you may email us at mccoyreview@mccoyseminars.com or call us at 303-526-2674.
Copyright ©2016 McCoy and Associates, Inc. 12596 West Bayaud Avenue, Suite 210 Lakewood, CO 80228
McCoy and Associates, Inc. makes no representation, warranty, or guarantee in connection with any guidance provided in RCRA Review. McCoy and Associates, Inc. expressly disclaims any liability or responsibility for loss or damage resulting from its use or for the violation of any federal, state, or municipal law or regulation with which such guidance may conflict. Any guidance in RCRA Review is general in nature related to the federal RCRA regulations. Persons evaluating specific circumstances dealing with RCRA regulations should review state and local laws and regulations, which may be more stringent than federal requirements. In addition, the assistance of a qualified professional should be enlisted to address any site-specific circumstances.