Here's the issue of McCoy Review you requested:

April 2016
P-waste limits clarified for satellite accumulation

New guidance is available on what should be included when calculating the volume of P-waste in a satellite accumulation area. More specifically, should you count the container volume or just the volume of P-residue in the container? READ MORE
Upcoming enforcement priorities revealed

EPA has announced its national enforcement initiatives for FY 2017–2019. There is some carryover from previous years, but new focus areas begin October 1! READ MORE
Get the RCRA lowdown in the lowcountry

Our next 5-day RCRA seminar will be May 16-20, 2016, in Hilton Head Island, South Carolina. This scenic location offers lots of activities around the island, like golf and kayaking, but also has a rich history. Learn RCRA with us at the Sonesta Resort, then get a different kind of education and experience the unique Gullah way of life. Register now.

McCoy seminar registration
Sonesta Resort Hilton Head Island
Why It's Called The Lowcountry
Gullah culture

Get up to speed in Vegas

Can't be away from the office for too long? Join McCoy in Las Vegas, Nevada, for our fast-paced 2-Day RCRA Refresher, June 7-8, 2016. Our host hotel, The Orleans, a short drive from the airport, is close to the Vegas action. So you can get in, get your RCRA download, and get back to work. If you do have some extra time before or after training, Las Vegas offers lots of unique experiences. We'll see you there.

McCoy seminar registration
Orleans Hotel & Casino
Bauman Rare Books
Things to do in Vegas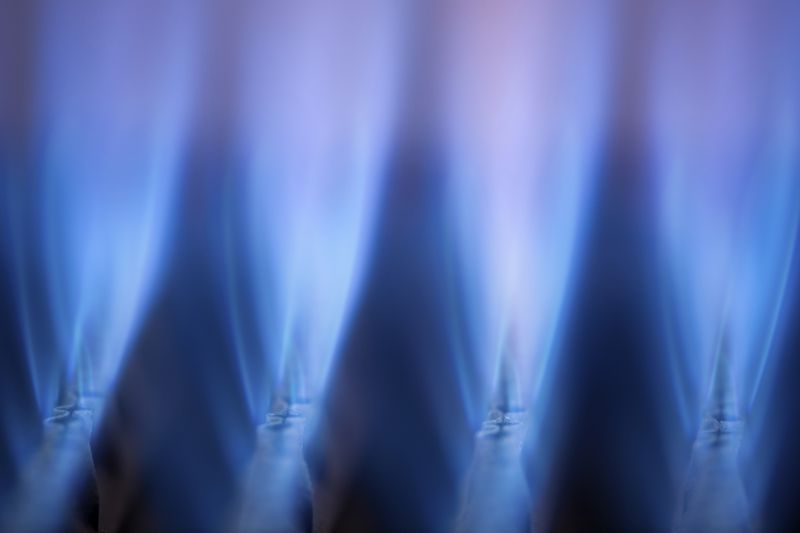 Guidance on non-waste fuel determinations
The agency has released guidance documenting its non-waste fuel determinations for various types of nonhazardous materials (e.g., tires, biosolids, paper wastes, and engineered fuels) that are combusted. READ MORE
There's no time like the present

Environmental professionals spend hours planning for the future, reviewing the past, and problem-solving in the present. We're always "time sensitive." But can we think about time in a new way? Designer Scott Thrift says yes. Rather than measuring the passage of a day, this clock slows things down and measures one year. Check it out, and see time differently.

Summer, and RCRA, in Seattle

Head to Seattle, Washington, June 20-24, 2016, for a 5-day RCRA seminar. Our hotel is in the heart of downtown, so you'll have easy access to this vibrant and walkable city. Study the regs with us during the day and in the evening, hop on the light rail (there's a stop near the hotel) and take it to Pioneer Square neighborhood for food, shopping, and attractions. Join us.

McCoy seminar registration
Crowne Plaza Seattle Downtown
Seattle Link Light Rail
Pioneer Square
2016–2017 Seminars
5-Day RCRA Seminars
Hilton Head Island: May 16–20, 2016
Seattle: June 20–24, 2016
San Antonio: July 18–22, 2016
Lake Tahoe: August 15–19, 2016
Virginia Beach: September 19–23, 2016
Denver: October 3–7, 2016
Indianapolis: October 24–28, 2016
Las Vegas: December 5–9, 2016
Phoenix: February 6–10, 2017
Orlando: February 27–Mar 3, 2017
2-Day RCRA Refreshers
Las Vegas: June 7–8, 2016
Boston: August 2–3, 2016
Houston: November 15–16, 2016
Denver: March 21–22, 2017
3-Day Puerto Rico RCRA Seminar
Guaynabo: August 9–11, 2016
Visit understandrcra.com to register or call us at 303-526-2674.


If you have received this email in error or wish to remove your name from our subscriber list, you may unsubscribe here. You may also update your profile here. If you need to contact us directly about subscription or other issues, you may email us at mccoyreview@mccoyseminars.com or call us at 303-526-2674.
Copyright ©2016 McCoy and Associates, Inc. 12596 West Bayaud Avenue, Suite 210 Lakewood, CO 80228
McCoy and Associates, Inc. makes no representation, warranty, or guarantee in connection with any guidance provided in RCRA Review. McCoy and Associates, Inc. expressly disclaims any liability or responsibility for loss or damage resulting from its use or for the violation of any federal, state, or municipal law or regulation with which such guidance may conflict. Any guidance in RCRA Review is general in nature related to the federal RCRA regulations. Persons evaluating specific circumstances dealing with RCRA regulations should review state and local laws and regulations, which may be more stringent than federal requirements. In addition, the assistance of a qualified professional should be enlisted to address any site-specific circumstances.