Here's the issue of McCoy Review you requested:

January 2017
RCRA in retail

Compliance with RCRA in the retail sector is difficult for many reasons. EPA recently released its strategy for addressing RCRA compliance in this sector. READ MORE
RCRA under glass
As environmental management becomes a multi-generational profession, there are many comings and goings. And sometimes a little history needs to be preserved. That's why we were so honored that one of our long-time customers entrusted us with a pretty special document. READ MORE
RCRA in the Valley of the Sun
Our first seminar of 2017 will be in Phoenix, Arizona, February 6-10, 2017, where the average February temperature sits at a comfy 72°F. Join us at the Hilton Phoenix/Mesa, bring your hiking boots, and get out and enjoy the sunshine after your training. For outdoor adventuring, head to South Mountain Park where you can see ancient Hohokam petroglyphs, just thirty minutes by car from the hotel. Be sure to bring plenty of water. Sign up today.
McCoy seminar registration
Hilton Phoenix/Mesa
South Mountain Park
South Mountain Trail Map
Get clued-in on site remediation
EPA's massive website is a great resource for all types of environmental information, and has many subsites. The agency's Contaminated Site Clean-Up Information (CLU-IN) website is just one example. If you are involved in remediation, it may be worth a visit. READ MORE
2016 enforcement results released

EPA recently made available its Enforcement Annual Results for fiscal year 2016. An overview, details, analysis, and an interactive map showing enforcement data are provided online. READ MORE
Refresh yourself far, far away

Our first RCRA Refresher of 2017 will be in Denver, Colorado, March 21-22, 2017 at the Renaissance Boulder Flatiron Hotel. McCoy's RCRA Refresher is a fast-paced seminar geared towards RCRA veterans. We condense almost all the content of our 5-day seminar into two short days. If you can come early or stay late, the world-famous Denver Art Museum is hosting a special exhibition of original Star Wars™ costumes. Just thirty minutes by car from the hotel, this limited engagement is something you won't want to miss. Join us.

McCoy seminar registration
Renaissance Boulder Flatiron
Denver Art Museum
Star Wars™ and the Power of Costume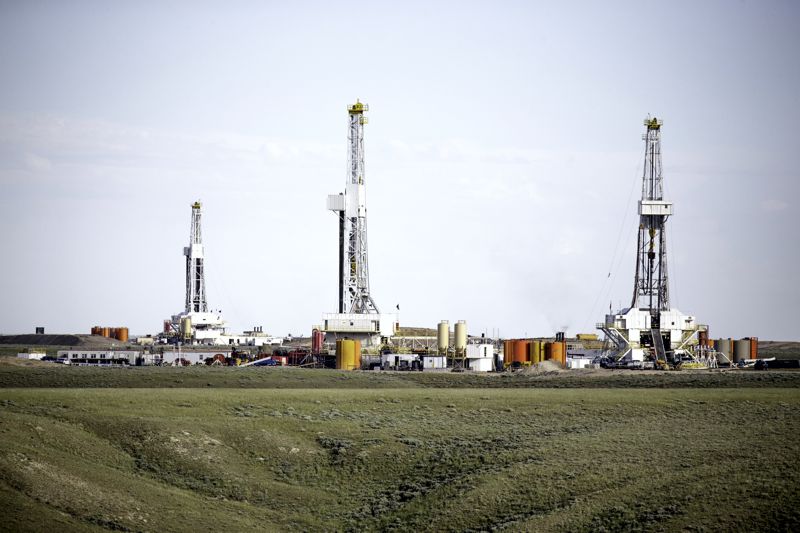 RCRA at the fore
Escape the cold and join McCoy in sunny Orlando, Florida, February 27-March 3, 2017, for RCRA training. Our host hotel, The Rosen Plaza, offers preferred access to nearby Shingle Creek Golf Club, so bring (or rent!) your clubs and stay an extra day to hit the course. Or, swing into Pointe Orlando, across the street from the hotel, for a plethora of shopping and dining options. We'll see you there.
McCoy seminar registration
Rosen Plaza
Shingle Creek Golf Club
Pointe Orlando
2017 Seminars
5-Day RCRA Seminars
Phoenix: February 6–10, 2017
Orlando: February 27–Mar 3, 2017
Houston: April 10–14, 2017
Hilton Head Island: May 8–12, 2017
Portland: June 19–23, 2017
San Antonio: July 17–21, 2017
Lake Tahoe: August 21–25, 2017
Virginia Beach: September 11–15, 2017
Denver: October 2–6, 2017
Chicago: October 23–27, 2017
Las Vegas: December 4–8, 2017
2-Day RCRA Refreshers
Denver: March 21–22, 2017
Las Vegas: May 31–Jun 1, 2017
Boston: August 1–2, 2017
Houston: November 14–15, 2017
3-Day Puerto Rico RCRA Seminar
Guaynabo: August 8–10, 2017
Visit understandrcra.com to register or call us at 303-526-2674.


If you have received this email in error or wish to remove your name from our subscriber list, you may unsubscribe here. You may also update your profile here. If you need to contact us directly about subscription or other issues, you may email us at mccoyreview@mccoyseminars.com or call us at 303-526-2674.
Copyright ©2017 McCoy and Associates, Inc. 12596 West Bayaud Avenue, Suite 210 Lakewood, CO 80228
McCoy and Associates, Inc. makes no representation, warranty, or guarantee in connection with any guidance provided in RCRA Review. McCoy and Associates, Inc. expressly disclaims any liability or responsibility for loss or damage resulting from its use or for the violation of any federal, state, or municipal law or regulation with which such guidance may conflict. Any guidance in RCRA Review is general in nature related to the federal RCRA regulations. Persons evaluating specific circumstances dealing with RCRA regulations should review state and local laws and regulations, which may be more stringent than federal requirements. In addition, the assistance of a qualified professional should be enlisted to address any site-specific circumstances.