Here's the issue of McCoy Review you requested:

December 2017
Annual RCRA training required if…
The regs say that "facility personnel" need annual RCRA training. But who is that exactly? Sometimes, you have to look past the job title to what the person actually does. The preamble to the November 28, 2016 generator improvements rule has given us guidance on what job functions at a facility trigger the annual RCRA training requirement. READ MORE
Start strong in Orlando

Get a head start on your 2018 training with McCoy in Orlando, Florida, February 5-9, 2018. Hosted at the Rosen Plaza Hotel, our first 5-Day seminar of the New Year will feature five days of Florida sunshine and everything you need to know about RCRA in the New Year. After your training, head to the Amway Center to see the Orlando Magic take on the Cleveland Cavaliers on February 6 or the Atlanta Hawks on February 8. Or, play a round at Shingle Creek Golf Club, just five minutes by car. We'll see you there.

McCoy Seminar Registration
Rosen Plaza Hotel
Orlando Magic
Shingle Creek Golf Club
Ready for the new container standards?

The November 28, 2016 generator improvements rule made some significant changes to the management of hazardous waste in containers. Some states have already adopted these changes and because they are more-stringent, they are coming to your state, too. The good news is that compliance should not be too difficult. In order to assist you, we've summarized the new RCRA container requirements. READ MORE
Enjoy warmth, baseball, and RCRA in Phoenix
Join us in Phoenix, March 5-9, 2018, for a week of RCRA and baseball. Escape the Winter with us at the Tempe Mission Palms, located in the heart of downtown Tempe. Easily accessible from the airport by cab or light rail, you'll love being able to walk along the Tempe riverfront and to the many nearby shops and restaurants. Cactus League baseball will be in full swing, so be sure to catch a game up close. Join us.
McCoy Seminar Registration
Tempe Mission Palms
Valley Metro Light Rail
Cactus League Baseball
Sampling course by EnviroStat

If your work involves sampling (e.g., writing sampling plans, ensuring field quality control, understanding the statistics in sampling, etc.), you need to be well versed on correct sampling principles and how to properly apply them to your project. EnviroStat, Inc. is offering a training course on "Sampling for Defensible Environmental Decisions," February 26–March 1, 2018 in Tucson, AZ. As an expert in the areas of sampling and statistics, Charles Ramsey will provide training on correct sampling principles and design, quality control, basic statistics for sampling activities, and how to avoid costly sampling errors.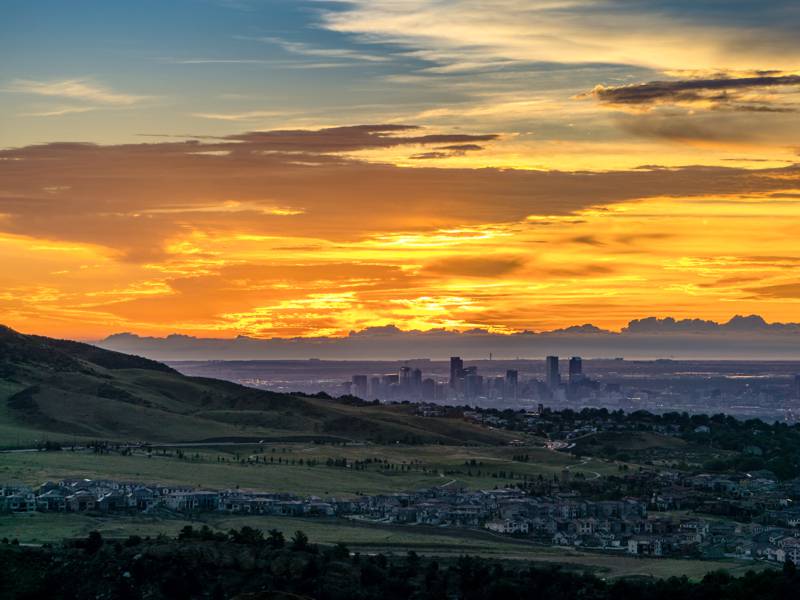 Speed through our Denver Refresher
We'll be in Denver for the first Refresher of the year, March 20-21, 2018. Designed for speed, our RCRA Refresher course takes almost all the content of our 5-Day Seminar and packs it in to two fast-paced days. We'll be at the Sheraton Denver West, featuring the comfiest meeting chairs in the business. After your training, take the light rail to visit the infamous Casa Bonita. Or, head west to Golden and experience a quaint, Old West town or take a tour of the Coors Brewery. Register now.
McCoy Seminar Registration
Sheraton Denver West
Casa Bonita
Golden, Colorado
Take a crack at Aquaponics

Spruce up your home or office with the Water Garden, by Back To The Roots. This all-in-one system is a three-gallon Betta aquarium and fresh herb garden in one elegant package. Learn about the fascinating world of aquaponics, and enjoy the, ah, herbs of your labor.
Thank you

As 2017 draws to a close, we'd like to take a moment to give thanks. We appreciate everything you do as environmental professionals. We wish you a safe and happy holiday season, and we'll see you in the New Year. From all of us here at McCoy and Associates, thank you.
2018 Seminars
5-Day RCRA Seminars
Orlando: February 5–9, 2018
Phoenix: March 5–9, 2018
Houston: April 9–13, 2018
Hilton Head Island: May 7–11, 2018
Seattle: June 18–22, 2018
San Antonio: July 16–20, 2018
Lake Tahoe: August 20–24, 2018
Virginia Beach: September 10–14, 2018
Denver: October 1–5, 2018
Chicago: October 22–26, 2018
2-Day RCRA Refreshers
Denver: March 20–21, 2018
Las Vegas: May 30–31, 2018
Boston: July 31–Aug 1, 2018
3-Day Puerto Rico RCRA Seminar
Guaynabo: August 7–9, 2018
Visit understandrcra.com to register or call us at 303-526-2674.


If you have received this email in error or wish to remove your name from our subscriber list, you may unsubscribe here. You may also update your profile here. If you need to contact us directly about subscription or other issues, you may email us at mccoyreview@mccoyseminars.com or call us at 303-526-2674.
Copyright ©2017 McCoy and Associates, Inc. 12596 West Bayaud Avenue, Suite 210 Lakewood, CO 80228
McCoy and Associates, Inc. makes no representation, warranty, or guarantee in connection with any guidance provided in RCRA Review. McCoy and Associates, Inc. expressly disclaims any liability or responsibility for loss or damage resulting from its use or for the violation of any federal, state, or municipal law or regulation with which such guidance may conflict. Any guidance in RCRA Review is general in nature related to the federal RCRA regulations. Persons evaluating specific circumstances dealing with RCRA regulations should review state and local laws and regulations, which may be more stringent than federal requirements. In addition, the assistance of a qualified professional should be enlisted to address any site-specific circumstances.