Here's the issue of McCoy Review you requested:

February 2017
Penalties take their annual leap
Last year, a new law required annual inflationary adjustments for RCRA civil penalties by January 15 of each year. Because last year was a catch-up year, the initial jumps were quite large. See how the penalties were affected this year. READ MORE
Waiting on a new prescription

Was EPA thinking about pharmaceuticals in the late seventies when they were writing the RCRA rules? At the manufacturing level, yes, but not at the retail and patient level. So how do we manage hazardous pharmaceutical wastes where RCRA wasn't designed to work? READ MORE
Refresher in McCoy's backyard
We'll have home-field advantage for our first Refresher of 2017 in Denver, Colorado, March 21-22, 2017 at the Renaissance Boulder Flatiron. McCoy's Refresher is perfect for RCRA veterans, with almost all the content in our 5-day seminar condensed into two fast-paced days, so you can get back to work in a flash. Or if you can stay longer for a mini-vacation, enjoy Colorado spring skiing with warm temps and clear skies. Join us.
McCoy seminar registration
Renaissance Boulder Flatiron
Colorado Skiing
10 Tips for Spring Skiing
Celebrating 40 years of RCRA

Can you believe RCRA is a Gen X-er? Yes, December 8, 2016 marked 40 years for RCRA, and the agency has a website memorializing the program's milestones. Check out the 40th anniversary website to see a RCRA timeline, case studies, and EPA's discussion about its path forward.
RCRA applicability to filters
Filter canisters do not enjoy the manufacturing process unit exemption from RCRA when 1) connected to manufacturing equipment that has been out of service for more than 90 days, or 2) disconnected from manufacturing equipment. READ MORE
Spring Training in Orlando

We'll be in Orlando, Florida, February 27-March 3, 2017 for a refreshing RCRA experience. Our host hotel, The Rosen Plaza, is just eleven miles from the Spring Training home of the Atlanta Braves. Stay an extra day and watch the Braves battle the Miami Marlins on Saturday, March 4. Or, stop by the Orlando Vineland Premium Outlets, featuring designer brands at a discount, just five miles from the hotel. We'll see you there.

McCoy seminar registration
Rosen Plaza
Atlanta Braves Spring Training
Orlando Vineland Premium Outlets
Professional RCRA

Our all-pro presenters head to Houston, Texas, April 10-14, 2017 for a week of RCRA training. We'll be at the newly-remodeled South Shore Harbour Resort, featuring a massive fitness center and expansive bay views. Experience authentic Cajun cookin' at Abe's Cajun Market and Café, only twenty minutes by car. Or, stay an extra day and take the family to NASA's Johnson Space Center, just across Clear Lake from the hotel. Sign up today.

McCoy seminar registration
South Shore Harbour Resort
Abe's Cajun Market and Café
NASA Johnson Space Center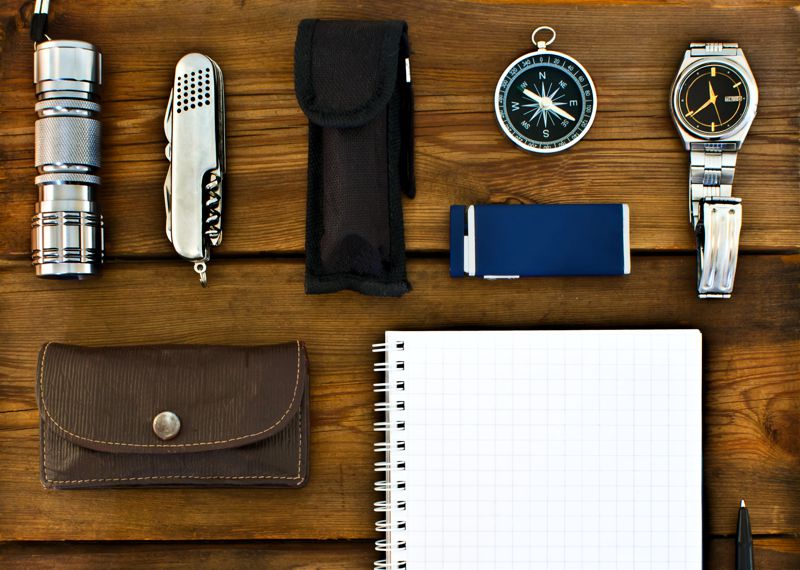 Tips for business travel
2017 is here, and what better way to kick things off than by attending a McCoy seminar. Our presenters are seasoned travelers, and they have a few helpful tips to make your trip more comfortable.
"Get to the airport early. Two hours before your flight departs is best. Don't rent a car if you don't have to because parking can be very expensive in some cities. Uber is great!" ~ Paul Gallagher
"Find the fitness center at your hotel and use it at least three times per week!" ~ Rodger Goffredi
"Take advantage of programs like Global Entry or Clear to speed through security lines." ~ Brian Lindman
Last, check out Travel Channel's list of best luggage for business travel to gear up for your next excellent adventure.
2017 Seminars
5-Day RCRA Seminars
Orlando: February 27–Mar 3, 2017
Houston: April 10–14, 2017
Hilton Head Island: May 8–12, 2017
Portland: June 19–23, 2017
San Antonio: July 17–21, 2017
Lake Tahoe: August 21–25, 2017
Virginia Beach: September 11–15, 2017
Denver: October 2–6, 2017
Chicago: October 23–27, 2017
Las Vegas: December 4–8, 2017
2-Day RCRA Refreshers
Denver: March 21–22, 2017
Las Vegas: May 31–Jun 1, 2017
Boston: August 1–2, 2017
Houston: November 14–15, 2017
3-Day Puerto Rico RCRA Seminar
Guaynabo: August 8–10, 2017
Visit understandrcra.com to register or call us at 303-526-2674.


If you have received this email in error or wish to remove your name from our subscriber list, you may unsubscribe here. You may also update your profile here. If you need to contact us directly about subscription or other issues, you may email us at mccoyreview@mccoyseminars.com or call us at 303-526-2674.
Copyright ©2017 McCoy and Associates, Inc. 12596 West Bayaud Avenue, Suite 210 Lakewood, CO 80228
McCoy and Associates, Inc. makes no representation, warranty, or guarantee in connection with any guidance provided in RCRA Review. McCoy and Associates, Inc. expressly disclaims any liability or responsibility for loss or damage resulting from its use or for the violation of any federal, state, or municipal law or regulation with which such guidance may conflict. Any guidance in RCRA Review is general in nature related to the federal RCRA regulations. Persons evaluating specific circumstances dealing with RCRA regulations should review state and local laws and regulations, which may be more stringent than federal requirements. In addition, the assistance of a qualified professional should be enlisted to address any site-specific circumstances.