Here's the issue of McCoy Review you requested:

March 2017
33,640,709 tons of hazardous waste!

How much hazardous waste was generated in 2015? Hazardous waste generation and management data for the 2015 biennial reporting year (and other years back to 2001) are now available. These data are broken down by state, generation and management site, NAICS code, and hazardous waste type. READ MORE
Fast-paced Refresher
Our first Refresher of 2017 is in our own backyard in Denver, Colorado, March 21-22, 2017 at the Renaissance Boulder Flatiron. This class features almost all the material from our 5-day seminar condensed into two fast-paced days, so you can blast through your training at lightning speed. The hotel offers award-winning dining at Flatz Restaurant, or take the complimentary shuttle after your training to nearby FlatIron Crossing mall for tons of shopping and dining. Join us.
McCoy seminar registration
Renaissance Boulder Flatiron
Flatz Restaurant
FlatIron Crossing
Is 30 years enough?
Although 30 years of post-closure care for land disposal units seems like a long time, determining whether or not additional time is necessary requires a unit-specific assessment. With many old land disposal units reaching the end of the initial post-closure care period, EPA has issued guidance to assist permitting authorities in making these determinations. READ MORE
Sherpas are flying out the door

The wait is over! The 2017 edition of McCoy Sherpa is ready and pre-orders are shipping now. With over 20,000 pages of fully-searchable RCRA content, Sherpa will be your best friend in the field. Want to get your hands on one? Order yours today. Need more info? Check out this chart to compare McCoy's publications.
RCRA by the bay
McCoy heads to Houston, Texas, April 10-14, 2017. Join us at the newly-renovated South Shore Harbour Resort for five days of RCRA training. If it's time for a family vacation, extend your trip and visit Galveston Island for a historic Texas experience, just thirty-five miles south of the hotel. On your way back to the hotel, stop by the Tanger Outlet mall in Texas City. With eighty-five brand name stores featuring deep discounts, you'll have to visit the Samsonite store for an extra suitcase to take home your new treasures. Sign up today.
McCoy seminar registration
South Shore Harbour Resort
Galveston Island
Tanger Outlet Mall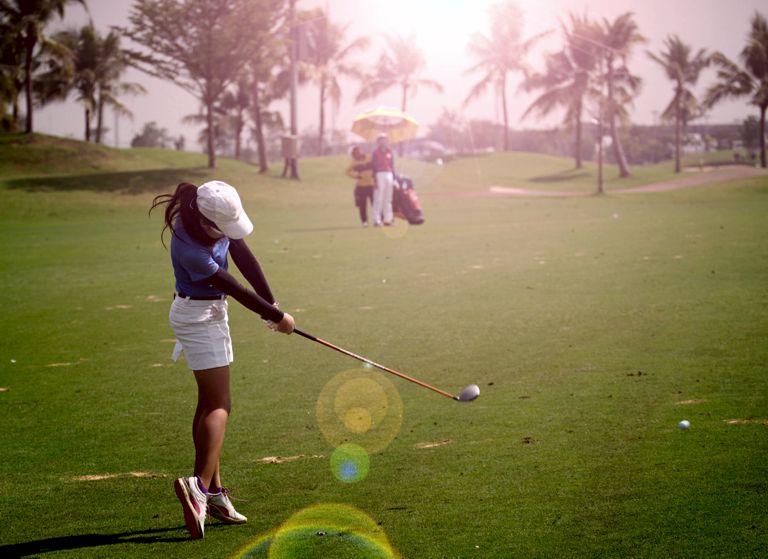 RCRA and recreation on Hilton Head Island
We'll be at Hilton Head Island, South Carolina, May 8-12, 2017 for a seaside RCRA experience. Our host hotel, the Sonesta Resort, sits right on the beach, and offers luxurious amenities. Also known as "Golf Island," the area is home to more than twenty championship courses so this is the perfect spot for a week of RCRA and golf. Or, rent a bike and ride the more than sixty miles of trails crisscrossing the Island after your daily download. Either way, we'll see you there.
McCoy seminar registration
Sonesta Resort Hilton Head Island
Golf Hilton Head Island
Bike Hilton Head Island
The last pair of glasses you'll ever own

Researchers at the University of Utah have developed "smart glasses" with glycerin lenses that automatically adjust their focus to the distance of different objects, and this could help those with age-related far- or near-sightedness. Find out more about this goofy-looking prototype.
2017–2018 Seminars
5-Day RCRA Seminars
Houston: April 10–14, 2017
Hilton Head Island: May 8–12, 2017
Portland: June 19–23, 2017
San Antonio: July 17–21, 2017
Lake Tahoe: August 21–25, 2017
Virginia Beach: September 11–15, 2017
Denver: October 2–6, 2017
Chicago: October 23–27, 2017
Las Vegas: December 4–8, 2017
Orlando: February 5–9, 2018
Phoenix: March 5–9, 2018
2-Day RCRA Refreshers
Denver: March 21–22, 2017
Las Vegas: May 31–Jun 1, 2017
Boston: August 1–2, 2017
Houston: November 14–15, 2017
3-Day Puerto Rico RCRA Seminar
Guaynabo: August 8–10, 2017
Visit understandrcra.com to register or call us at 303-526-2674.


If you have received this email in error or wish to remove your name from our subscriber list, you may unsubscribe here. You may also update your profile here. If you need to contact us directly about subscription or other issues, you may email us at mccoyreview@mccoyseminars.com or call us at 303-526-2674.
Copyright ©2017 McCoy and Associates, Inc. 12596 West Bayaud Avenue, Suite 210 Lakewood, CO 80228
McCoy and Associates, Inc. makes no representation, warranty, or guarantee in connection with any guidance provided in RCRA Review. McCoy and Associates, Inc. expressly disclaims any liability or responsibility for loss or damage resulting from its use or for the violation of any federal, state, or municipal law or regulation with which such guidance may conflict. Any guidance in RCRA Review is general in nature related to the federal RCRA regulations. Persons evaluating specific circumstances dealing with RCRA regulations should review state and local laws and regulations, which may be more stringent than federal requirements. In addition, the assistance of a qualified professional should be enlisted to address any site-specific circumstances.