Here's the issue of McCoy's RCRA Review you requested:

April 2017
State of the DSW rule

EPA has created a website showing which states have adopted the definition of solid waste (DSW) exclusions for hazardous secondary materials that are reclaimed. Plus, some additional state-specific detail is provided. READ MORE

Join our team

We're always looking for qualified people to join our team. If you are a voracious reader who loves to write and can hold your own presenting, check out our latest opening. If the fit is right, send us your resume. READ MORE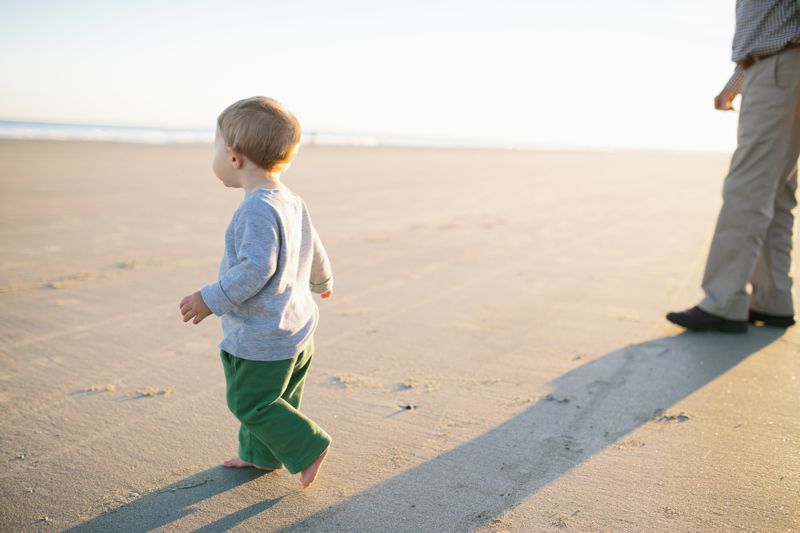 RCRA and relaxation in Hilton Head
Hilton Head Island, South Carolina plays host to our next RCRA Seminar, May 8-12, 2017. Our home for the week is the Sonesta Resort, a relaxing beach getaway featuring four unique restaurants and bars. Bring the family and experience biking, boating, fishing, kayaking, and paddle boarding at one of Outside Hilton Head's five locations. Or, visit the Island Winery after class to sample some lowcountry vintage, just fifteen minutes away by car. Either way, we'll see you there.
McCoy seminar registration
Sonesta Resort Hilton Head Island
Outside Hilton Head Island
Island Winery
Wanted: e-manifest system testers

EPA is looking for a few good environmental professionals to test an early release of the e-manifest system. This is a great opportunity for you to get a feel for how the new system is going to work. READ MORE
Book your stay in Portland
McCoy returns to the City of Roses, Portland, Oregon, June 19-23, 2017. Join us in the heart of downtown at The Benson. Transportation around this walkable city is a breeze with the MAX light rail system, with service from the airport to the city center from just $2.50 for an adult ticket, and a stop minutes from the hotel. Also, two blocks away is world-famous Powell's City of Books, a massive emporium of literature that spans an entire city block and is home to more than one million tomes. Sign up today.
McCoy seminar registration
The Benson
MAX Light Rail
Powell's Books

Refresher on a budget

We'll be in Las Vegas, Nevada, May 31-June 1, 2017 at The Orleans Hotel and Casino for our next Refresher. The hotel is offering a room rate of only $55.00 per night, making this class a fantastic budget option. The seminar is designed for seasoned RCRA pros who need fast-paced training in order to get back to work in a flash. While you're here, take the hotel's free shuttle to the Las Vegas Strip for a night out on the town after your training. Join us.

McCoy seminar registration
The Orleans
Shuttle Service
The Strip
Volcanoes: The common man's cement kiln
Ever wonder why we don't just throw all of our trash into a volcano? Besides being 1000°C cooler than a cement kiln, this video makes it clear why volcanoes aren't BDAT.
2017–2018 Seminars
5-Day RCRA Seminars
Hilton Head Island: May 8–12, 2017
Portland: June 19–23, 2017
San Antonio: July 17–21, 2017
Lake Tahoe: August 21–25, 2017
Virginia Beach: September 11–15, 2017
Denver: October 2–6, 2017
Chicago: October 23–27, 2017
Las Vegas: December 4–8, 2017
Orlando: February 5–9, 2018
Phoenix: March 5–9, 2018
2-Day RCRA Refreshers
Las Vegas: May 31–Jun 1, 2017
Boston: August 1–2, 2017
Houston: November 14–15, 2017
Denver: March 20–21, 2018
3-Day Puerto Rico RCRA Seminar
Guaynabo: August 8–10, 2017
Visit understandrcra.com to register or call us at 303-526-2674.


If you have received this email in error or wish to remove your name from our subscriber list, you may unsubscribe here. You may also update your profile here. If you need to contact us directly about subscription or other issues, you may email us at mccoyreview@mccoyseminars.com or call us at 303-526-2674.
Copyright ©2017 McCoy and Associates, Inc. 12596 West Bayaud Avenue, Suite 210 Lakewood, CO 80228
McCoy and Associates, Inc. makes no representation, warranty, or guarantee in connection with any guidance provided in RCRA Review. McCoy and Associates, Inc. expressly disclaims any liability or responsibility for loss or damage resulting from its use or for the violation of any federal, state, or municipal law or regulation with which such guidance may conflict. Any guidance in RCRA Review is general in nature related to the federal RCRA regulations. Persons evaluating specific circumstances dealing with RCRA regulations should review state and local laws and regulations, which may be more stringent than federal requirements. In addition, the assistance of a qualified professional should be enlisted to address any site-specific circumstances.