Here's the issue of McCoy Review you requested:

January 2018
e-Manifest launches June 30, 2018
Fee rule finalized
Put it on your calendar! June 30, 2018 is the day EPA expects that the new e-manifest system will be up and running. But, who's going to pay and how much? A final rule issued by the agency has answers. We've summarized the final fee structure and other changes being made to the manifest management system. READ MORE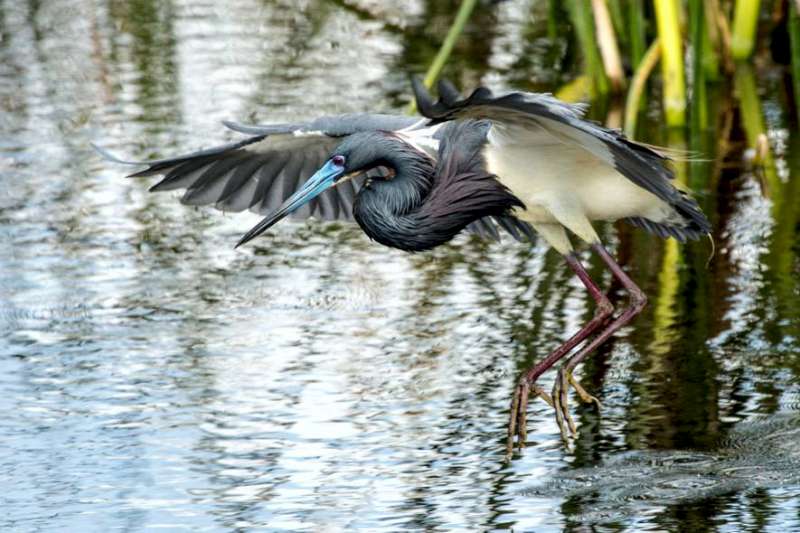 Rev up your training in Orlando
Experience McCoy training in Orlando, Florida, February 5-9, 2018. We'll host our first seminar of 2018 at the Rosen Plaza hotel, featuring easy access to all things Orlando. After your training, take a quick 45-minute drive to Orlando Wetlands Park, where you can hike, bike, or ride on horseback. Or, drive ten minutes north to Titanic: the Artifact Exhibit, where you can see over 400 artifacts recovered from the infamous shipwreck, see a 3-ton piece of the ship's hull, and stand in full-scale replicas of actual rooms on board. Register now.
McCoy Seminar Registration
Rosen Plaza Hotel
Orlando Wetlands Park
Titanic: The Experience
NORM issues?

People periodically ask us: "How should we manage NORM?" They are not referring to their coworker—Norm, but to naturally occurring radioactive material—NORM. Unfortunately, there is no simple or nationally consistent answer to managing Norm or NORM. We can't help you with the former, but we've got some considerable background information to get you going in the right direction on NORM. READ MORE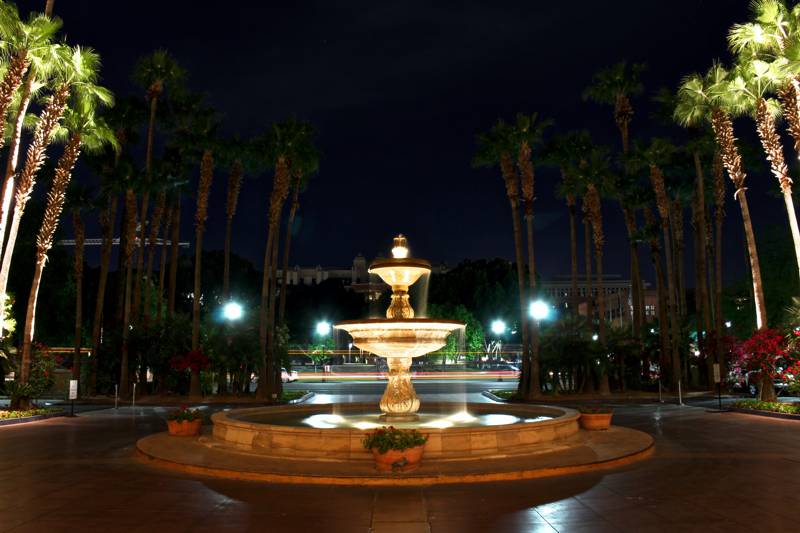 New Year, new digs, and networking
Join us at Tempe Mission Palms Hotel in Phoenix, Arizona, March 5-9, 2018. Get comfy in exclusive Herman Miller chairs while taking in our 5-Day RCRA seminar at this boutique property, conveniently located in the heart of Tempe. With a light rail stop a block away on one side, and the food and entertainment of Mill Avenue on the other, you won't ever be far from what's happening.
During breaks in the action, grab a refreshment from our unlimited snack station and relax in the shade of the open-air courtyard (complete with orange trees!), just a few steps away from the meeting room. After class, be sure to come lounge with us pool-side for a networking reception featuring complimentary beer, wine, and hors d'oeuvres from 6:00-7:00PM on Monday. We'll see you there.
McCoy Seminar Registration
Tempe Mission Palms
Mill Avenue
Papago Park
Rulemaking priorities revealed

EPA has released their Fall 2017 agenda. In addition to the two final rules discussed elsewhere in this newsletter, EPA is working on five rules that will make interesting changes to the hazardous waste regs. Two new rulemakings would add aerosol cans as universal waste and make changes to the ignitability characteristic. See what you can expect in 2018. READ MORE
Speed through our Denver Refresher

Need training, but can't take time away from your site? Come to McCoy's RCRA Refresher, March 20-21, 2018 in Denver, Colorado. We take almost all the content from our 5-Day Seminar and pack it in to two days of intense training. Our first Refresher of 2018 will be at the Sheraton Denver West, which has easy access to both Downtown Denver and the whole Front Range. After your training, you'll find plenty of shopping and dining at Colorado Mills Mall and the Belmar shopping district, both about ten minutes by car from the hotel. Join us.

McCoy Seminar Registration
Sheraton Denver West
Colorado Mills
Belmar
No secrets here.
Documentation for regulatory compliance sometimes involves confidential business information, which can be protected under law. On the other hand, EPA has finalized a rule to exclude hazardous waste import-export documents from confidentiality claims. This action is consistent with the agency's previous decision that manifest data is not confidential business information. READ MORE
Training—on your turf

Do you have a large staff to train? We can come to you! McCoy conducts in-house seminars for clients across the country. Learn more on our website, and if you have any questions feel free to contact us.
Quick! Relax with an ocean dive
Take a quick visit to the bottom of the ocean with this video.
China's ban on scrap imports: an opportunity?

The People's Republic of China announced a phased-in ban on scrap imports last fall and the impact upon U.S recycling programs is now unknown; plastics recycling may be hit the hardest. However, in adversity comes innovation—and Renewlogy (formerly PK Clean) has developed a proprietary technology to convert plastic into diesel fuel. Find out more.

About Renewlogy
Forbes: Article on China's Recycling Ban
2018 Seminars
5-Day RCRA Seminars
Orlando: February 5–9, 2018
Phoenix: March 5–9, 2018
Houston: April 9–13, 2018
Hilton Head Island: May 7–11, 2018
Seattle: June 18–22, 2018
San Antonio: July 16–20, 2018
Lake Tahoe: August 20–24, 2018
Virginia Beach: September 10–14, 2018
Denver: October 1–5, 2018
Chicago: October 22–26, 2018
Las Vegas: December 3–7, 2018
2-Day RCRA Refreshers
Denver: March 20–21, 2018
Las Vegas: May 30–31, 2018
Boston: July 31–Aug 1, 2018
Houston: November 13–14, 2018
3-Day Puerto Rico RCRA Seminar
Guaynabo: August 7–9, 2018
Visit understandrcra.com to register or call us at 303-526-2674.


If you have received this email in error or wish to remove your name from our subscriber list, you may unsubscribe here. You may also update your profile here. If you need to contact us directly about subscription or other issues, you may email us at mccoyreview@mccoyseminars.com or call us at 303-526-2674.
Copyright ©2018 McCoy and Associates, Inc. 12596 West Bayaud Avenue, Suite 210 Lakewood, CO 80228
McCoy and Associates, Inc. makes no representation, warranty, or guarantee in connection with any guidance provided in RCRA Review. McCoy and Associates, Inc. expressly disclaims any liability or responsibility for loss or damage resulting from its use or for the violation of any federal, state, or municipal law or regulation with which such guidance may conflict. Any guidance in RCRA Review is general in nature related to the federal RCRA regulations. Persons evaluating specific circumstances dealing with RCRA regulations should review state and local laws and regulations, which may be more stringent than federal requirements. In addition, the assistance of a qualified professional should be enlisted to address any site-specific circumstances.