Here's the issue of McCoy Review you requested:

October 2018
RCRA Online 2.0
EPA has revamped their RCRA Online database to provide an updated look and streamlined experience. While the guidance documents have not changed, the URLs are now a simplified format containing the RO document number. The old RCRA Online website is fading into history, so now is the time to update your links and bookmarks. READ MORE
Wind down in the Windy City

We'll head to Chicago, Illinois for a week of RCRA, October 22-26, 2018. Relax with us at the Doubletree Chicago North Shore Hotel, 17 miles north of Downtown and the Magnificent Mile. After your training, head to Dengeos - a Skokie casual dining establishment since 1972, serving classic Greek and American food. Or, take a stroll through Skokie Lagoons, a natural preserve just six miles away from the hotel. Register now.

McCoy Seminar Registration
Doubletree Chicago North Shore
Dengeos casual dining
Skokie Lagoons trail map
How-tos for household pharma takebacks

Household pharmaceutical wastes are not subject to RCRA, but they may be dangerous none the less. Mismanaged, unwanted pharmaceuticals can be, and are, abused by people and released into the environment. To help prevent this, DEA and law enforcement agencies have programs for the safe collection of these unwanted pharmaceuticals. EPA has provided guidance on how law enforcement can manage this process. READ MORE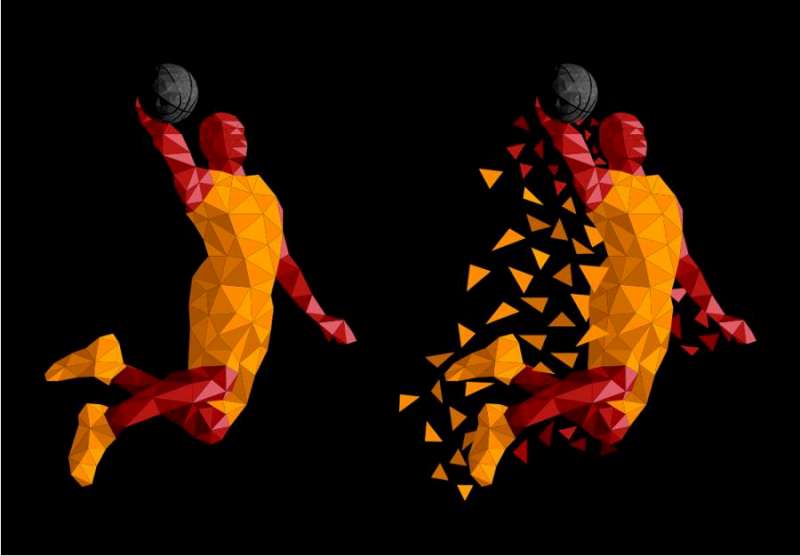 Rocket through RCRA in Houston
Join us for our final Refresher of 2018 in Houston, Texas, November 13-14, 2018. We'll be hosted by the South Shore Harbour Resort, a relaxed bayside. Our Refresher is tailored for RCRA experts who need to be in and out in a flash. After your training, head two miles down the road to Red River Bar-B-Que for authentic Texas smoked meats. Stay an extra day and catch the Houston Rockets taking on the Golden State Warriors in a rematch of last season's Western Conference Finals. Register today.
McCoy Seminar Registration
South Shore Harbour Resort
Red River Bar-B-Que
Houston Rockets
Meet the team: Jeff Watt, Logistics Specialist

Hailing from Michigan, Jeff Watt joined McCoy about a year ago. When's he's not on the job, you'll find him hiking or trail running on Green Mountain. At home, Jeff lives with his wife Sara, their rambunctious mutt, Pepper, and a cat who refused to be interviewed for this article.

With the NBA season around the corner, Jeff's anticipation is palpable. He's a huge fan of pro basketball, and grew up playing the game. With Halloween approaching, we assumed Jeff would dress in his NBA finest, but instead he chose Waldo so he can go undercover and travel the world.

Jeff's advice to maximize value when you come to a McCoy seminar? Just follow these simple steps. 1. Get to know our presenters during the breaks. 2. Find the best Mexican and BBQ restaurants nearby. 3. Watch Basketball 4. Find a nearby trail and immerse yourself in nature for an evening.
Airbag guidance glossed up

If you are in the auto industry, you will likely have to manage airbags at some point. What do you do when you make the decision to discard some? Are they solid waste? Are they hazardous? What if you are dealing with recalled Takata brand airbags? EPA has issued some clarifying guidance that summarizes the agency's position on the regulatory status of these materials. READ MORE
Engineered by nature
Inspired by biological materials such as bone, spider silk and wood, Swiss scientists have developed a new 3-D printing material made from recycled liquid-crystal polymer. The new material is stronger than other available 3-D printing polymers, uses less energy and is recyclable.
Las Vegas, naturally
Join McCoy in Las Vegas, Nevada for our final 5-Day seminar of the year. We'll be at the Orleans Hotel, located just a few miles from the infamous Las Vegas Strip. After your training, explore all that Las Vegas has to offer, like a steak on Top of the World. If the city isn't what you're looking for, take a short drive out to Red Rocks Canyon park, with stunning views of the Mojave desert and hiking and biking galore. We'll see you there.
McCoy Seminar Registration
The Orleans Hotel
Top of the World restaurant
Red Rocks Canyon
2018–2019 Seminars
5-Day RCRA Seminars
Chicago: October 22–26, 2018
Las Vegas: December 3–7, 2018
Orlando: February 11–15, 2019
Phoenix: March 4–8, 2019
Houston: April 15–19, 2019
Hilton Head Island: May 6–10, 2019
Portland: June 17–21, 2019
San Antonio: July 22–26, 2019
Lake Tahoe: August 26–30, 2019
Virginia Beach: September 23–27, 2019
Denver: October 7–11, 2019
2-Day RCRA Refreshers
Houston: November 13–14, 2018
Denver: March 26–27, 2019
Las Vegas: June 4–5, 2019
Boston: July 30–31, 2019
3-Day Puerto Rico RCRA Seminar
Guaynabo: August 13–15, 2019
Visit understandrcra.com to register or call us at 303-526-2674.


If you have received this email in error or wish to remove your name from our subscriber list, you may unsubscribe here. You may also update your profile here. If you need to contact us directly about subscription or other issues, you may email us at mccoyreview@mccoyseminars.com or call us at 303-526-2674.
Copyright ©2018 McCoy and Associates, Inc. 12596 West Bayaud Avenue, Suite 210 Lakewood, CO 80228
McCoy and Associates, Inc. makes no representation, warranty, or guarantee in connection with any guidance provided in RCRA Review. McCoy and Associates, Inc. expressly disclaims any liability or responsibility for loss or damage resulting from its use or for the violation of any federal, state, or municipal law or regulation with which such guidance may conflict. Any guidance in RCRA Review is general in nature related to the federal RCRA regulations. Persons evaluating specific circumstances dealing with RCRA regulations should review state and local laws and regulations, which may be more stringent than federal requirements. In addition, the assistance of a qualified professional should be enlisted to address any site-specific circumstances.