Here's the issue of McCoy Review you requested:

November 2018
CCR rules in reverse

The DC Circuit Court of Appeals has issued a decision vacating portions of EPA's current coal combustion residues (CCR) rule for not being stringent enough. Because of this, the agency will likely need to forgo its current two-phase relaxation of CCR regs and instead reverse course to strengthen regulatory requirements. Additionally, states regulators that are crafting their own CCR programs are now faced with significant uncertainty. READ MORE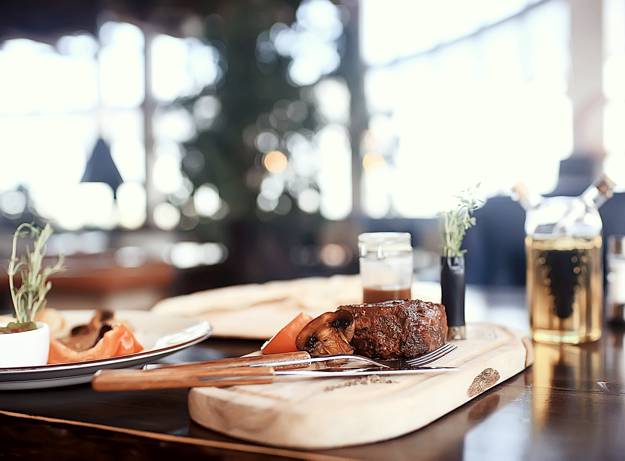 Hidden Las Vegas
Cap off your year with a week of in-depth compliance training in Las Vegas, Nevada, December 3-7, 2018. The Orleans Hotel will play host and it's one of our best budget options with a room rate at just $54 per night. After your training, explore Las Vegas's lesser known areas, like the Las Vegas Arts District, home to boutiques, cafes, and bars. Or, take a journey upward and enjoy a sumptuous steak served on the 50th floor of the Rio at Voodoo. Register now.
McCoy Seminar Registration
The Orleans Hotel
LV Arts District
Voodoo Steakhouse at the Rio
IKEA's space travel inspiration

This year, Ikea developed a new line of lightweight, minimalist, and creatively designed furniture made of lightweight veneer constructed from "wood and waste." The material is rolled to form strong, hollow tubes which can then be joined together in any way imaginable with special connector pieces. The Rumtid collection was developed in conjunction with NASA and Lund University School of Industrial Design. The line includes air purifiers and terrariums and will be available in 2020.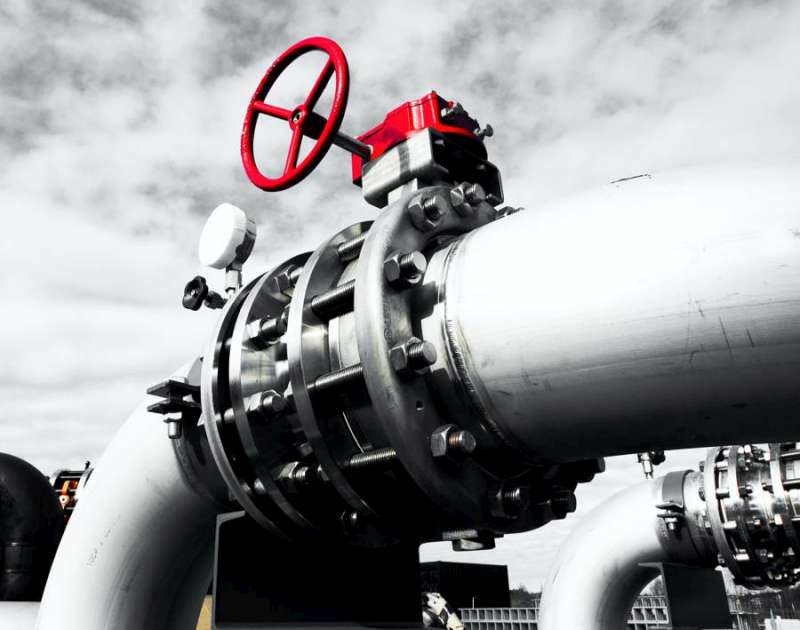 ID your BB equipment
Did you know there is a leak detection and repair (LDAR) program in RCRA just like those in the CAA? If you operate hazardous waste equipment that is not controlled under the CAA, you may need to demonstrate compliance with Parts 264/265, Subpart BB. These standards are designed to prevent fugitive emissions, and compliance begins with the proper identification of your equipment. Because this is a national compliance initiative, it's a good idea to identify all your BB equipment now. READ MORE
Enjoy RCRA and PTO

We'll be at the Rosen Plaza in Orlando, Florida, February 11-15, 2019 for a week of RCRA training and your winter dose of sunshine. Bring the family and head to one of Orlando's world-class theme parks, including Disneyworld and Universal Studios. For a dining adventure you won't want to miss, visit Kres Chophouse. It's only twenty minutes by car, so stop by one of Orlando's finest eateries for a delightful meal. Join us in sunny Orlando.

McCoy Seminar Registration
Rosen Plaza Hotel
Orlando Theme Parks
Kres Chophouse
Cookin' up some RCRA rules

If you've checked out the latest regulatory agenda, you know that EPA's Office of Land and Emergency Management has been busy working on some very interesting RCRA rules. These include a new program for managing hazardous pharmaceuticals as well as adding aerosol cans as universal waste. We've got a summary of what's cooking in the agency's kitchen. READ MORE
RCRA in the desert oasis
Join McCoy in Phoenix, Arizona at the desert-inspired Doubletree Paradise Valley hotel, March 4-8, 2019. Located on 22 lush acres, the hotel is home to a spa, fitness center, tennis courts, pools, and restaurants. After your training, Cactus League baseball will be in full swing, with fifteen MLB teams training in the Phoenix area. And, be sure to check out Don and Charlie's, a steakhouse with an infamous sports memorabilia collection—just five minutes away by car. We'll see you there.
McCoy Seminar Registration
Doubletree Paradise Valley
Cactus League Baseball
Don and Charlie's
Meet Scott Lyons, RCRA presenter

As the newest member of our presenting team, Scott brings over seven years of RCRA experience and a can-do attitude to our office.

His secret for enjoying McCoy training is to balance work and play. He makes time to see the local sites and museums—and he especially loves art museums. Next to that, he'll be hunting down the best Sushi and Mexican restaurants nearby.

Yep. Scott's a cultured guy, but he also likes adventure and would love to climb the Matterhorn. Until then, he and his wife are content to wrangle their three beautiful kids. With Thanksgiving just around the corner, Scott and his family look forward to his mother's homemade noodles. (Thanks, mom.)
e-Manifest for e-mergency personnel

If you manage emergency response and cleanup personnel, they may need authorization to sign e-manifests. EPA has released a new fact sheet to help explain how these personnel may be affected and what they must do to gain access to the e-manifest system. Five-page paper manifests may still be used to track wastes generated during emergency responses. But as with all other paper manifests, this information will ultimately be entered into the e-manifest system.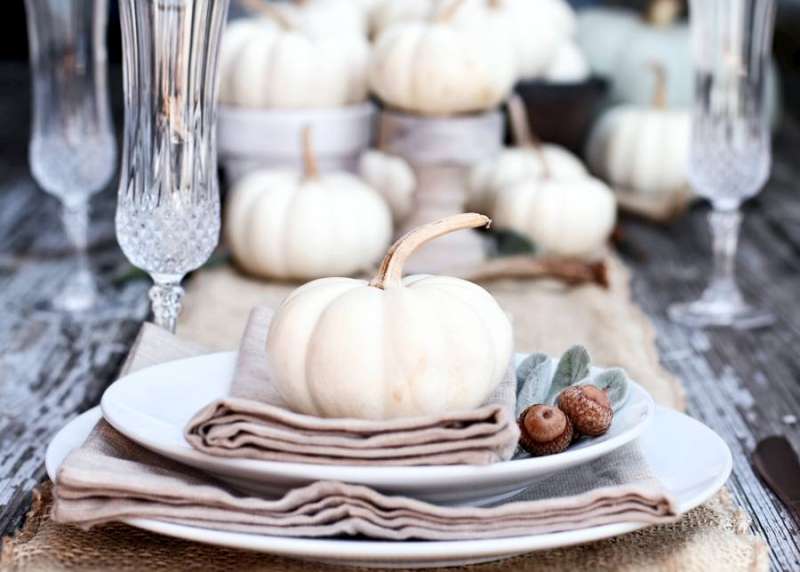 A million thanks
2018 has been a whirlwind with seminars, conferences—and hurricanes!
For the first time ever, we had to cancel a seminar. Hurricane Florence interrupted three days of our Virginia Beach seminar and a longtime customer needed to cancel one day of their custom seminar due to Hurricane Michael. Though the force of nature is powerful, we're thankful our colleagues came through the storm, and we're confident our communities will heal and rebuild.
It is in that spirit that we reconfirm our commitment to you—our customers. We're forever grateful for your support and business, and we wish you a safe and joyful Thanksgiving.
Homemade noodle recipe (try it)!
2018–2019 Seminars
5-Day RCRA Seminars
Las Vegas: December 3–7, 2018
Orlando: February 11–15, 2019
Phoenix: March 4–8, 2019
Houston: April 15–19, 2019
Hilton Head Island: May 6–10, 2019
Portland: June 17–21, 2019
San Antonio: July 22–26, 2019
Lake Tahoe: August 26–30, 2019
Virginia Beach: September 23–27, 2019
Denver: October 7–11, 2019
Chicago: October 28–Nov 1, 2019
2-Day RCRA Refreshers
Denver: March 26–27, 2019
Las Vegas: June 4–5, 2019
Boston: July 30–31, 2019
3-Day Puerto Rico RCRA Seminar
Guaynabo: August 13–15, 2019
Visit understandrcra.com to register or call us at 303-526-2674.


If you have received this email in error or wish to remove your name from our subscriber list, you may unsubscribe here. You may also update your profile here. If you need to contact us directly about subscription or other issues, you may email us at mccoyreview@mccoyseminars.com or call us at 303-526-2674.
Copyright ©2018 McCoy and Associates, Inc. 12596 West Bayaud Avenue, Suite 210 Lakewood, CO 80228
McCoy and Associates, Inc. makes no representation, warranty, or guarantee in connection with any guidance provided in RCRA Review. McCoy and Associates, Inc. expressly disclaims any liability or responsibility for loss or damage resulting from its use or for the violation of any federal, state, or municipal law or regulation with which such guidance may conflict. Any guidance in RCRA Review is general in nature related to the federal RCRA regulations. Persons evaluating specific circumstances dealing with RCRA regulations should review state and local laws and regulations, which may be more stringent than federal requirements. In addition, the assistance of a qualified professional should be enlisted to address any site-specific circumstances.