Here's the issue of McCoy's RCRA Review you requested:

December 2018
Auto airbag waste exempted—with conditions

A new conditional exemption from RCRA was promulgated on November 30, 2018. EPA issued an interim final rule, effective immediately, that exempts airbag waste from RCRA regulation provided that certain conditions are met. If you work in the automotive industry, this could very likely benefit you. We've summarized the new conditional exemption and some of the associated nuances. READ MORE
Sunshine, laughs, and RCRA

Our first seminar of the new year takes us to Orlando, Florida, February 11-15, 2019. Spend a week in the Florida sunshine with McCoy at the Rosen Plaza hotel, a pet-friendly hotel featuring a pool, hot tub, fitness center, and seven restaurants and bars onsite. After a day of training, walk across the street to Pointe Orlando, a shopping center with an IMAX® movie theater and the Orlando Improv Comedy Theater & Restaurant. Join us.

McCoy Seminar Registration
Rosen Plaza Hotel
Pointe Orlando
Orlando Improv Comedy Theater & Restaurant
Staying ahead of disasters
Nobody can predict a natural disaster, but when one happens, will your community be ready? Unforeseen events may generate millions of cubic yards of debris and other wastes that may be hazardous. Properly planning for these events will prepare communities to manage these wastes more effectively. EPA has created a pre-incident planning poster and brochure to assist stakeholders in this process. A 4-step strategy is outlined to help your community prepare, and recover, after one of these tragic events.
Cerveza, sustainably

We all know that our oceans have a severe plastic problem. Corona beer (a subsidiary of AB-InBev) is taking a bold approach to eliminating plastic waste in can distribution. Learn about how a sustainable, biodegradable six pack ring was developed with the help of a microbrewery, a former process engineer, and a viral internet post.
Enjoy the electrifying desert
Dash to the desert with McCoy for five days of RCRA training. We'll be in Phoenix, Arizona at the Doubletree Paradise Valley hotel, March 4-8, 2019. After a day of the regs, venture to the Desert Botanical Garden (just five miles by car) for Electric Desert, a special light and sound installation by the Klip Collective. Or, head Downtown to see the NBA's Phoenix Suns battle the Milwaukee Bucks (March 4) or the New York Knicks (March 6). We'll see you there.
McCoy Seminar Registration
Doubletree Paradise Valley
Electric Desert at the Gardens
Phoenix Suns
RCRA to light rail in Denver

Join us in Denver, Colorado for our first Refresher course of the new year, March 26-27, 2019. Hosted at the Sheraton Denver West, this course is a blazing fast RCRA primer designed for seasoned vets. After your training, take the nearby RTD Light Rail W Line downtown to the Pepsi Center to watch the Colorado Avalanche take on the Vegas Golden Knights on March 27. Or, ride the train to Union Station and explore the heart of downtown, with tons of breweries, shops, and restaurants within walking distance. Register today.

McCoy Seminar Registration
Sheraton Denver West
Avalanche vs. Golden Knights
Union Station
Stadiums going green

Leading the charge in new green infrastructure is a familiar face. Professional sports stadiums around the world are competing on a new front—to be the most sustainable in addition to the most successful. With new stadiums being built, sports franchises are on the forefront of "mass sustainability." The New York Times featured Atlanta's new Mercedes-Benz Dome and other stadiums in a recent article.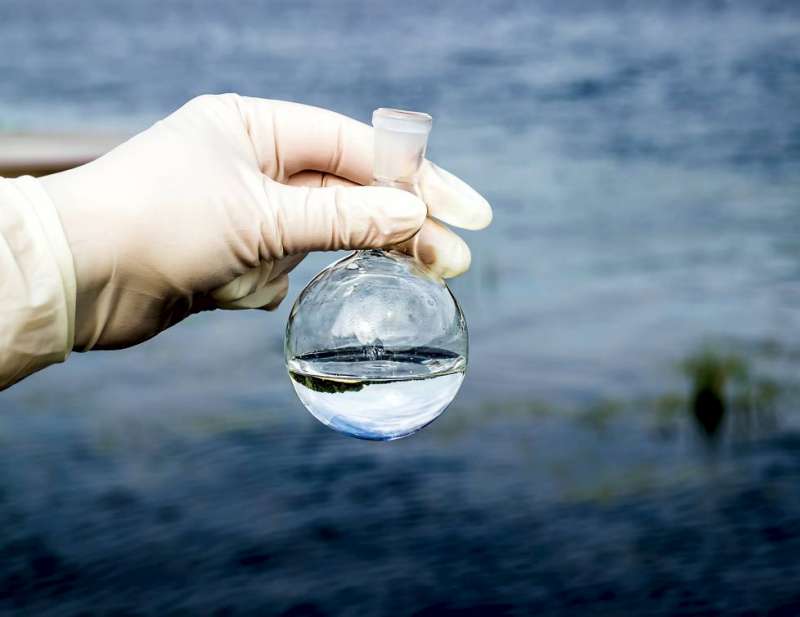 Study sampling in Tucson
A significant, though sometimes overlooked, part of RCRA compliance is proper sampling and analysis methodology. This includes not just where and how to take samples, but also how many samples you need and how you will evaluate the results. EnviroStat, Inc. is offering a course on "Sampling for Defensible Environmental Decisions," February 25–28, 2019 in Tucson, AZ. As an expert in the areas of sampling and statistics, Charles Ramsey will provide training on correct sampling principles and design, quality control, basic statistics for sampling activities, and how to avoid costly sampling errors.
Meet McCoy; Brian Ciccarone, Marketing/Logistics Account Executive

Born in Philadelphia and raised in Colorado, Brian Ciccarone is an integral part of Team McCoy.

His passions are family, baseball, and bicycles. Brian loves taking his family on sunset picnics in the summer and snowboarding in winter. One day, he'll take them to his ancestral home, Acquaviva delle Fonti, Italy. He's also been a die-hard Colorado Rockies fan since 1993. In fact, he attended the second game ever in franchise history. But Brian's love of bicycles dates back to his days riding around Philly on a blue GT Dyno Comp freestyle bike.

Brian's favorite thing about attending McCoy seminars is that they offer a way to connect with others in a niche industry and build relationships. Yep. He's a people person.
2019 Seminars
5-Day RCRA Seminars
Orlando: February 11–15, 2019
Phoenix: March 4–8, 2019
Houston: April 15–19, 2019
Hilton Head Island: May 6–10, 2019
Portland: June 17–21, 2019
San Antonio: July 22–26, 2019
Lake Tahoe: August 26–30, 2019
Virginia Beach: September 23–27, 2019
Denver: October 7–11, 2019
Chicago: October 28–Nov 1, 2019
Las Vegas: December 9–13, 2019
2-Day RCRA Refreshers
Denver: March 26–27, 2019
Las Vegas: June 4–5, 2019
Boston: July 30–31, 2019
Houston: November 19–20, 2019
3-Day Puerto Rico RCRA Seminar
Guaynabo: August 13–15, 2019
Visit understandrcra.com to register or call us at 303-526-2674.


If you have received this email in error or wish to remove your name from our subscriber list, you may unsubscribe here. You may also update your profile here. If you need to contact us directly about subscription or other issues, you may email us at mccoyreview@mccoyseminars.com or call us at 303-526-2674.
Copyright ©2018 McCoy and Associates, Inc. 12596 West Bayaud Avenue, Suite 210 Lakewood, CO 80228
McCoy and Associates, Inc. makes no representation, warranty, or guarantee in connection with any guidance provided in RCRA Review. McCoy and Associates, Inc. expressly disclaims any liability or responsibility for loss or damage resulting from its use or for the violation of any federal, state, or municipal law or regulation with which such guidance may conflict. Any guidance in RCRA Review is general in nature related to the federal RCRA regulations. Persons evaluating specific circumstances dealing with RCRA regulations should review state and local laws and regulations, which may be more stringent than federal requirements. In addition, the assistance of a qualified professional should be enlisted to address any site-specific circumstances.