Here's the issue of McCoy Review you requested:

April 2018
Aerosols becoming universal
EPA is taking up the issue thousands of generators have been clamoring for—adding aerosol cans to the universal waste program. The benefits of Part 273 are well known, and you may soon be able to enjoy these benefits when managing your aerosols. Aerosol can puncturing would also be allowed under the proposed rule. READ MORE
Seaside cycling with a side of RCRA
We'll head to the lowcountry of South Carolina for our next 5-Day RCRA seminar, May 7-11, 2018. Hosted at the Sonesta Resort Hilton Head Island, expect a week of expert pampering. The hotel features an onsite spa, as well as fitness center, and four restaurants and bars. After your training, rent a bike from the hotel and pedal up the coast to take in the sunset. Or, pop over to Coligny Plaza, featuring over 60 shops and restaurants, just a couple miles from the hotel. Register now.
McCoy Seminar Registration
Sonesta Resort Hilton Head Island
Bike Routes
Coligny Plaza
Eleven CCR tweaks proposed

In response to recent Congressional legislation and court actions, EPA has issued a proposed rule that would make several adjustments to its coal combustion residue (CCR) rules. The agency has proposed 11 total changes, most of which will give more flexibility to facility owners. We've summarized them for you. READ MORE
Thrilling, refreshing RCRA

Our next Refresher of the year takes us to Las Vegas, Nevada, May 30-31, 2018. Join us at The Orleans Hotel for two days of refreshing RCRA. The course is designed with seasoned vets in mind, taking almost all of the content of the 5-Day course and distilling it into two days of accelerated training. Afterwards, indulge in the fine dining that Las Vegas has to offer, including at Alder & Birch, a steakhouse located in The Orleans. Or, take a spin on one of the eighteen thrill rides around the city. Join us.

McCoy Seminar Registration
The Orleans Hotel
Alder & Birch
Thrill Rides
Do you know CC controls?
Do your eyes glaze over when trying to navigate RCRA's air emission standards? Since they are currently a national enforcement priority, they're worth understanding. But don't worry, we've done the reading so you don't have to. Sip your coffee and nosh on that glazed donut while you get the skinny on Subpart CC control standards in our guide. READ MORE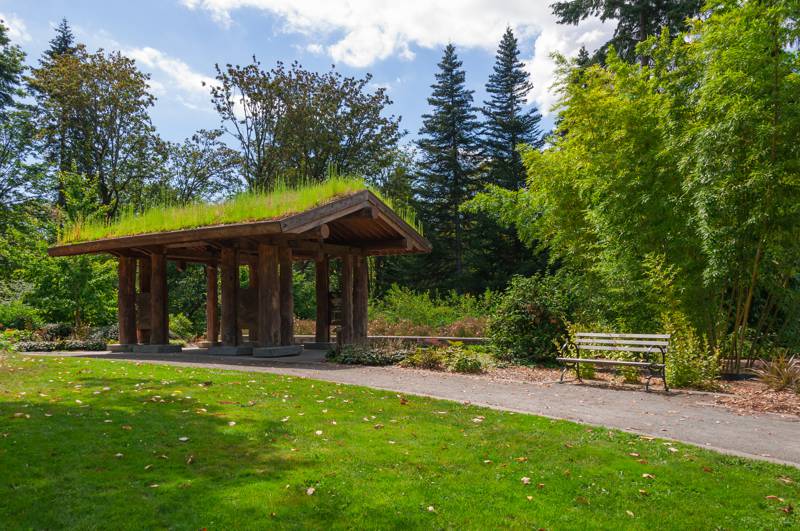 RCRA in the Emerald City
Join McCoy in Seattle, Washington, June 18-22, 2018, for five days of in-depth RCRA training. We'll be at the Crowne Plaza Seattle Downtown, located in the very walkable heart of the Emerald City. After your training, head just a mile and a half north of the hotel for a visit to the interactive Museum of Pop Culture, featuring the Science Fiction and Fantasy Hall of Fame. Or, walk over to the world-famous Pike Place market and visit the infamous fishmongers and the Original Starbucks. Register today.
McCoy Seminar Registration
Crowne Plaza Seattle Downtown
MoPOP, interactive museum
Pike Place Market
Glow your own plants

The next time you need a lamp, it may well be a plant that you turn to. MIT researchers are working toward making bioluminescent plants, embedded with nanoparticles. Learn more.
Alternative Air Force

The U.S. Air Force is making the move to alternative fuel. Using hydrogen-powered buses, weapons loaders, and tug boats at Joint Base Pearl Harbor-Hickam in Hawaii, the Air Force is fueling vehicles and creating only water as a by-product. Explore the program here.
2018–2019 Seminars
5-Day RCRA Seminars
Hilton Head Island: May 7–11, 2018
Seattle: June 18–22, 2018
San Antonio: July 16–20, 2018
Lake Tahoe: August 20–24, 2018
Virginia Beach: September 10–14, 2018
Denver: October 1–5, 2018
Chicago: October 22–26, 2018
Las Vegas: December 3–7, 2018
Orlando: February 11–15, 2019
Phoenix: March 4–8, 2019
2-Day RCRA Refreshers
Las Vegas: May 30–31, 2018
Boston: July 31–Aug 1, 2018
Houston: November 13–14, 2018
Denver: March 26–27, 2019
3-Day Puerto Rico RCRA Seminar
Guaynabo: August 7–9, 2018
Visit understandrcra.com to register or call us at 303-526-2674.


If you have received this email in error or wish to remove your name from our subscriber list, you may unsubscribe here. You may also update your profile here. If you need to contact us directly about subscription or other issues, you may email us at mccoyreview@mccoyseminars.com or call us at 303-526-2674.
Copyright ©2018 McCoy and Associates, Inc. 12596 West Bayaud Avenue, Suite 210 Lakewood, CO 80228
McCoy and Associates, Inc. makes no representation, warranty, or guarantee in connection with any guidance provided in RCRA Review. McCoy and Associates, Inc. expressly disclaims any liability or responsibility for loss or damage resulting from its use or for the violation of any federal, state, or municipal law or regulation with which such guidance may conflict. Any guidance in RCRA Review is general in nature related to the federal RCRA regulations. Persons evaluating specific circumstances dealing with RCRA regulations should review state and local laws and regulations, which may be more stringent than federal requirements. In addition, the assistance of a qualified professional should be enlisted to address any site-specific circumstances.