Here's the issue of McCoy Review you requested:

July 2018
Regulatory relief for episodic generators
Some generators are VSQGs or SQGs—except when a planned or unplanned event occurs that pushes them into a higher generator category. This is known as "episodic generation." One portion of the 2016 generator improvements rule provides regulatory relief for episodic generators. These new provisions allow VSQGs and SQGs to maintain their lower generator category during an episodic event if certain conditions are met. READ MORE
Refresh RCRA and your palate

We'll be in Boston, Massachusetts, July 31-August 1, 2018, for our next Refresher. Designed with seasoned pros in mind, this seminar includes almost all of the content from our 5-Day course—distilled into two fast-paced days.

Our host hotel is the Royal Sonesta Boston located on the banks of the Charles River in Cambridge. Home to a curated art collection and lovely views of the city, you won't want to go outside. But if you venture out, head to The Bell in Hand for chowder with a side of history—it's the oldest continually operating tavern in America. Or, rent a bike from the hotel and cruise around town. We'll see you there.

McCoy Seminar Registration
The Royal Sonesta Boston
The Bell in Hand
Boston bike paths
e-Manifest is live—no going back

As of June 30, 2018, the e-manifest system is live in all states, and although EPA didn't burn the paper manifests, there's no going back. Whether you will be fully utilizing e-manifest or are still working with paper manifests, this system impacts your operations. The agency has provided a great deal of information in the last year to prepare the regulated community, and we have summarized that information. READ MORE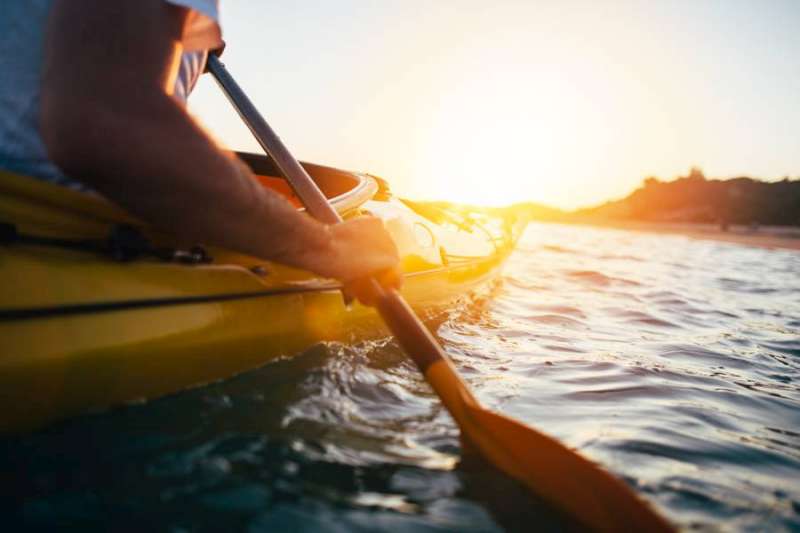 Alpine action on the water and in the classroom
McCoy ventures to Lake Tahoe for a week of RCRA training, August 20-24, 2018. Just a half-mile from the sparkling shores of North America's largest alpine lake, sits Harvey's, our host hotel. If you're up for a round, the hotel offers preferred access to the Edgewood Tahoe Golf Course. Or after your daily download, take a short walk to the waterfront and enjoy parasailing, jet skiing, boating, kayaking, or paddleboarding. Register today.
McCoy Seminar Registration
Harvey's Lake Tahoe
Edgewood Tahoe Golf
Action Watersports
State of the DSW rules

Over the past decade, EPA has reworked the definition of solid waste (DSW) rules to promote recycling. This has resulted in several iterations and court challenges, culminating in the recent court-mandated vacaturs, So, what is the current state of the DSW rules in the federal regulations? Check out our recently updated white paper to find out.
Renewable hydrogen from [almost] any liquid?

The Army Research Laboratory is developing a new aluminum-based nanopowder that can be used to harvest hydrogen out of any water-based liquid. Hydrogen from water, coffee, energy drinks, you name it—can be extracted and used as fuel. Learn more about this exciting new research. It's so promising, the Army is looking for a licensee for its commercial development.
Is it a salad? Or is it a light?
MIT engineers have successfully embedded firefly enzyme into plant material making watercress plants into functional lights. They've also tested this process on ingredients known more for everyday salad greens. In the future, this could mean houseplants and even street trees could become low-intensity self-powered lights. Find out how.
Seattle and Team Boeing

Last month we held our Seattle 5-Day seminar, where we were in the company of amazing environmental pros. We focused on RCRA for a week (yes, we are RCRA nerds) and enjoyed the networking in the Emerald City. McCoy customers are top flight, and speaking of flight, we had a full crew of Boeing folks. Thank you to Team Boeing and to everyone who attended 2018 Seattle.
Relax oceanside with a splash of RCRA
Relax with us in Virginia Beach, Virginia, September 10-14, 2018. Located on the shores of the Atlantic Ocean, our host hotel, the Hilton Virginia Beach Oceanfront, is home to a spectacular rooftop infinity pool and Sky Bar for your enjoyment. After your training, relax along the waterfront on two wheels with a bike from Beach Bike Tours. Be sure to catch the freshest seafood at Chick's Oyster Bar, just 20 minutes by car from the hotel. Join us.
McCoy Seminar Registration
Hilton Virginia Beach Oceanfront
Beach Bike Tours
Chick's Oyster Bar
2018–2019 Seminars
5-Day RCRA Seminars
Lake Tahoe: August 20–24, 2018
Virginia Beach: September 10–14, 2018
Denver: October 1–5, 2018
Chicago: October 22–26, 2018
Las Vegas: December 3–7, 2018
Orlando: February 11–15, 2019
Phoenix: March 4–8, 2019
Houston: April 15–19, 2019
Hilton Head Island: May 6–10, 2019
2-Day RCRA Refreshers
Boston: July 31–Aug 1, 2018
Houston: November 13–14, 2018
Denver: March 26–27, 2019
3-Day Puerto Rico RCRA Seminar
Guaynabo: August 7–9, 2018
Visit understandrcra.com to register or call us at 303-526-2674.


If you have received this email in error or wish to remove your name from our subscriber list, you may unsubscribe here. You may also update your profile here. If you need to contact us directly about subscription or other issues, you may email us at mccoyreview@mccoyseminars.com or call us at 303-526-2674.
Copyright ©2018 McCoy and Associates, Inc. 12596 West Bayaud Avenue, Suite 210 Lakewood, CO 80228
McCoy and Associates, Inc. makes no representation, warranty, or guarantee in connection with any guidance provided in RCRA Review. McCoy and Associates, Inc. expressly disclaims any liability or responsibility for loss or damage resulting from its use or for the violation of any federal, state, or municipal law or regulation with which such guidance may conflict. Any guidance in RCRA Review is general in nature related to the federal RCRA regulations. Persons evaluating specific circumstances dealing with RCRA regulations should review state and local laws and regulations, which may be more stringent than federal requirements. In addition, the assistance of a qualified professional should be enlisted to address any site-specific circumstances.