Here's the issue of McCoy's RCRA Review you requested:

September 2018
GIR tightens container labeling

Like to label your drums "Spent Solvents"? Prefer a more casual approach such as "Bad Stuff"? Maybe you really like exclamation points and use "Hey homies! No rags allowed!" Well forget about any of those satisfying the generator improvements rule (GIR) labeling requirements. The GIR requires a more-stringent and standardized approach to how containers are labeled. This includes nuanced pretransportation requirements as well. See how you can maintain compliance without exceeding your exclamation point quota. READ MORE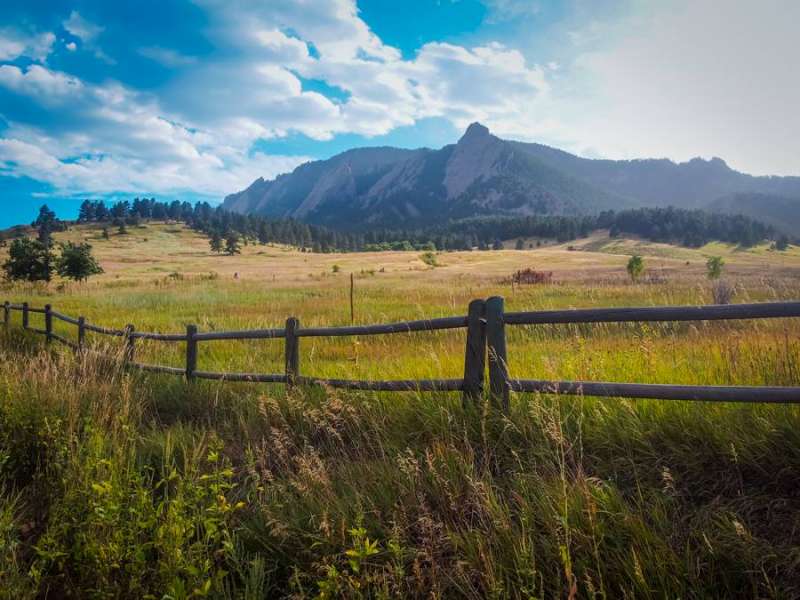 RCRA, trails, and tasty bites
We'll host our next 5-Day Seminar in Denver, Colorado, October 1-5, 2018 at the Renaissance Boulder Flatiron Hotel. With easy access to both Denver and Boulder, the hotel is a great home base for a week in the Front Range. After your training, take in the spectacular views from the many hiking trails that are easily accessible from the Chautauqua trailhead in Boulder. Or, head to downtown Denver for the best green chili anywhere at La Loma. Join us.
McCoy Seminar Registration
Renaissance Boulder Flatiron
Hike Chautauqua
La Loma
Catch RCRA and Da Bears

Travel with McCoy to the Windy City, Chicago, Illinois, October 22-26, 2018. Our host hotel, the Doubletree Chicago North Shore, is just steps away from a multitude of shopping and dining at the Westfield Old Orchard Mall. Come early or stay late and watch the Chicago Bears take on the New England Patriots (10/21) or the New York Jets (10/28) at historic Soldier Field on the shores of Lake Michigan. We'll see you there.

McCoy Seminar Registration
Doubletree Chicago North Shore
Westfield Old Orchard Mall
Chicago Bears
World's largest solar farm to open in the Egyptian Desert
It seems simple. Solar power harvested in the scorching desert, where the sun is plentiful. The Benban complex, near Aswan, Egypt in the Sahara Desert, will be the world's largest solar farm. The facility will have 29 individual plants over a 14.4 square mile area, and is set to open in 2019. Learn more about the ambitious project.
e-Manifests: updates and developments

We are just over two months into the e-manifest system, and its usage has rapidly risen since June 30. EPA continues to provide new updates and keep us abreast of upcoming functionality. Recently, there have even been changes to manifest submissions for shipments containing Department of Homeland Security chemicals of interest. As always, we have the skinny on the latest and greatest. READ MORE
The Ocean Cleanup countdown
On September 8, 2018, a mile-long floating coastline will be deployed into the Pacific Ocean and it will begin collecting floating plastic debris. The Ocean Cleanup began five years ago, and after an extended development phase, the system will enter the ocean where it hopes to cut the garbage patch by 90%. Learn more.
Address change for import/export paperwork

Effective August 6, 2018, there is a change in the address where paper notification documents for imports/exports of hazardous waste and conditionally excluded cathode ray tubes must be sent [see §262.82(e)(1)]. Notifications must now be addressed to EPA at the "Office of Land and Emergency Management, Office of Resource Conservation and Recovery, Materials Recovery and Waste Management Division, International Branch (Mail Code 2255A) Environmental Protection Agency, 1200 Pennsylvania Ave. NW, Washington, DC 20460." [83 FR 38262]

Hustle to Houston
Join us for our final Refresher of 2018 in Houston, Texas, November 13-14, 2018. Hosted at the South Shore Harbour Resort, this course is a great way to get your RCRA training in a flash. We take almost the entire 5-Day seminar and present it in two lightning-quick days of discussion. After your training, take a quick drive to T-Bone Tom's for heaping portions of classic Southern fare, just a few miles from the hotel. Or, take advantage of free access to the hotel's 130,000 square foot fitness center and spa. Register today.
McCoy Seminar Registration
South Shore Harbour Resort
T-Bone Tom's
The Fitness Center at South Shore Harbour
2018–2019 Seminars
5-Day RCRA Seminars
Denver: October 1–5, 2018
Chicago: October 22–26, 2018
Las Vegas: December 3–7, 2018
Orlando: February 11–15, 2019
Phoenix: March 4–8, 2019
Houston: April 15–19, 2019
Hilton Head Island: May 6–10, 2019
Portland: June 17–21, 2019
San Antonio: July 22–26, 2019
Lake Tahoe: August 26–30, 2019
2-Day RCRA Refreshers
Houston: November 13–14, 2018
Denver: March 26–27, 2019
Las Vegas: June 4–5, 2019
Boston: July 30–31, 2019
3-Day Puerto Rico RCRA Seminar
Guaynabo: August 13–15, 2019
Visit understandrcra.com to register or call us at 303-526-2674.


If you have received this email in error or wish to remove your name from our subscriber list, you may unsubscribe here. You may also update your profile here. If you need to contact us directly about subscription or other issues, you may email us at mccoyreview@mccoyseminars.com or call us at 303-526-2674.
Copyright ©2018 McCoy and Associates, Inc. 12596 West Bayaud Avenue, Suite 210 Lakewood, CO 80228
McCoy and Associates, Inc. makes no representation, warranty, or guarantee in connection with any guidance provided in RCRA Review. McCoy and Associates, Inc. expressly disclaims any liability or responsibility for loss or damage resulting from its use or for the violation of any federal, state, or municipal law or regulation with which such guidance may conflict. Any guidance in RCRA Review is general in nature related to the federal RCRA regulations. Persons evaluating specific circumstances dealing with RCRA regulations should review state and local laws and regulations, which may be more stringent than federal requirements. In addition, the assistance of a qualified professional should be enlisted to address any site-specific circumstances.