Here's the issue of McCoy Review you requested:

January 2019
Final pharma pre-pub rule released

Big news for healthcare facilities and reverse distributors: A pre-publication copy of the final Subpart P pharmaceutical rule has been released. If you are in the healthcare or reverse distribution industries, you may find that these new regulations will greatly clarify and improve your ability to manage hazardous pharmaceuticals. This is a significant rule with a pre-pub version preamble that is hundreds of pages long. Before the final rule goes live, see what may be in store for your facility. READ MORE
Explore Orlando, McCoy style

Rev up the year in sunny Orlando, Florida, February 11-15, 2019. We'll be at the Rosen Plaza hotel, featuring easy access to all of Orlando's theme parks and plenty of shopping and dining. After your training, explore the wild side of Florida at the Tibet-Butler Nature Preserve, a 440-acre preserve with hiking and great birdwatching. Or take advantage of the Shingle Creek Golf Club, just eight minutes away from the hotel. Register now.

McCoy Seminar Registration
Rosen Plaza Hotel
Tibet-Butler Nature Preserve
Shingle Creek Golf Club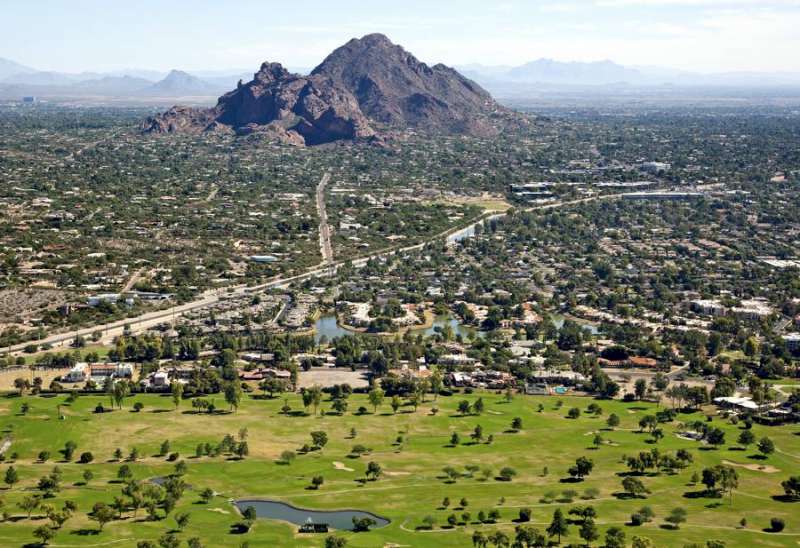 The RCRA Oasis
Join us in Phoenix, Arizona at the Doubletree Paradise Valley hotel, March 4-8, 2019 for five days of RCRA and relaxation. The hotel features an extensive spa and outdoor pool so you can maximize your learning and your recreation. After your training, head to Camelback Mountain, located in the middle of the Phoenix Valley and just 1.7 miles from the hotel. Enjoy two hikes (both rated difficult), Echo Canyon and Cholla. Or, venture to the deep at OdySea Aquarium, the newest aquarium in the United States. We'll see you there.
McCoy Seminar Registration
Doubletree Paradise Valley
Camelback Mountain
OdySea Aquarium
That's a lot of waste…

More than 36 million tons. That's how much hazardous waste was generated via large quantity generators (LQGs) in 2017. EPA has released the 2017 Biennial Report based on EPA Form 8700-13 filings submitted by March 1, 2018. Waste generation and management information collected from LQGs and treatment, storage, and disposal facilities is included and allows the user to examine the statistics for each state and territory and drill down to individual sites managing hazardous waste. EPA has arranged the site to allow the data to be accessed by NAICS code, management methods, and hazardous waste type and properties. Data for sites that are recycling hazardous waste, as well as the quantity of hazardous waste recycled nationally and in each state, are also available for use by the regulated community, governing agencies, and the general public.
RCRA in a flash in Denver

Need training, but can't take much time away from your site? Come to McCoy's RCRA Refresher, March 26-27, 2019 in Denver, Colorado. We take almost all the content from our 5-Day Seminar and pack it in to two days of accelerated training. Our first 2019 Refresher will be at the Sheraton Denver West, with easy access to the city life of downtown Denver and the foothills of the Rockies. You'll find shopping and dining options at Colorado Mills Mall and the Belmar shopping district, both about ten minutes by car from the hotel. Join us.

McCoy Seminar Registration
Sheraton Denver West
Colorado Mills
Belmar
Latest e-manifest happenings
A new year brings new developments for the e-manifest system. While the monthly webinars are temporarily curtailed due to the government shutdown, new FAQs and the first batch of shipment data have been made available. Take a look at our article to help you stay in the know. READ MORE
Experimental air purifier takes on smog

Preliminary research shows an experimental large-scale cleaning system can make a dent in combating poor air quality. The tower uses sunlight to heat air within a large greenhouse, causing air to rise through the tower where filters trap particles such as PM2.5. Learn more about how the tower operates.
Meet McCoy; Zach Langsley Norman, Operations Specialist

Zach Langsley Norman has been keeping our office humming for over three years now. He came to us from the world of music as Zach is a classically trained tuba player. The discipline of music has aptly prepped Zach for the discipline of operations and project management. Incidentally, Zach still owns and plays two, very large metal honking machines (a.k.a. tubas).

Born in San Francisco, California, Zach has an immutable love of Giants baseball. However, he can frequently be found at Denver's Coors Field, where his passion for MLB compels him to watch the Colorado Rockies play, well, anyone. Anywhere. Anyhow.

When Zach attends McCoy seminars and tradeshows, he'll seek out the best craft breweries and restaurants. His favorite part of attending our seminars is soaking up the RCRA knowledge.
2019 Seminars
5-Day RCRA Seminars
Orlando: February 11–15, 2019
Phoenix: March 4–8, 2019
Houston: April 15–19, 2019
Hilton Head Island: May 6–10, 2019
Portland: June 17–21, 2019
San Antonio: July 22–26, 2019
Lake Tahoe: August 26–30, 2019
Virginia Beach: September 23–27, 2019
Denver: October 7–11, 2019
Chicago: October 28–November 1, 2019
Las Vegas: December 9–13, 2019
2-Day RCRA Refreshers
Denver: March 26–27, 2019
Las Vegas: June 4–5, 2019
Boston: July 30–31, 2019
Houston: November 19–20, 2019
3-Day Puerto Rico RCRA Seminar
Guaynabo: August 13–15, 2019
Visit understandrcra.com to register or call us at 303-526-2674.


If you have received this email in error or wish to remove your name from our subscriber list, you may unsubscribe here. You may also update your profile here. If you need to contact us directly about subscription or other issues, you may email us at mccoyreview@mccoyseminars.com or call us at 303-526-2674.
Copyright ©2019 McCoy and Associates, Inc. 12596 West Bayaud Avenue, Suite 210 Lakewood, CO 80228
McCoy and Associates, Inc. makes no representation, warranty, or guarantee in connection with any guidance provided in RCRA Review. McCoy and Associates, Inc. expressly disclaims any liability or responsibility for loss or damage resulting from its use or for the violation of any federal, state, or municipal law or regulation with which such guidance may conflict. Any guidance in RCRA Review is general in nature related to the federal RCRA regulations. Persons evaluating specific circumstances dealing with RCRA regulations should review state and local laws and regulations, which may be more stringent than federal requirements. In addition, the assistance of a qualified professional should be enlisted to address any site-specific circumstances.