Here's the issue of McCoy Review you requested:

February 2019
Plenty of room in Phoenix and Denver

Before you wrestle with those vexing operational issues that ensure your organization is in compliance, spend a few days in McCoy's RCRA training. It's the fastest way to sort out problems and avoid missteps.

Take the leap with McCoy in Phoenix or Denver. Both seminars are around the corner in March. Pairing RCRA with a desert resort oasis or springtime in the Rockies makes for a relaxing and enlightening week. Register now.
Detailed analysis of RCRA pharmaceutical rule

Last month, we provided an introduction to the new Subpart P pharmaceutical rule. Although the final rule has not yet been promulgated in the Federal Register, we've dug dig deeper into the details. Whether you're at a hospital, a health clinic, or a reverse distributor, this new rule will greatly impact how you manage your unusable pharmaceuticals and empty pharmaceutical containers. See how this rule will affect you before it goes live. READ MORE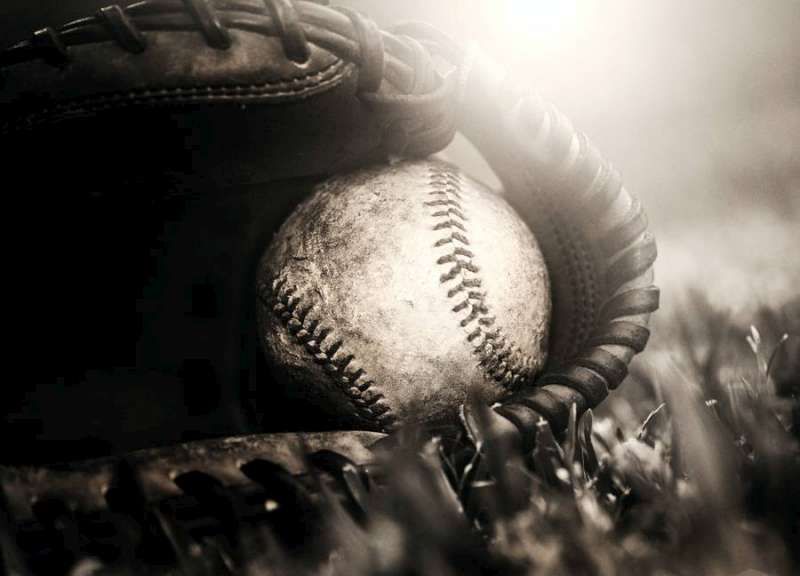 Baseball, brews, and RCRA
Calling all RCRA and baseball fans! Head to Phoenix, Arizona for your RCRA re-up and catch an MLB Spring training game in your spare time. We'll host our seminar at the elegant Doubletree Paradise Valley hotel, March 4-8, 2019. Afterwards, take in a game of Cactus League baseball at nearby Scottsdale Stadium. Or take in local craft beer and locally sourced food at Two Brothers Scottsdale Tap House and Brewery. We'll see you there.
McCoy Seminar Registration
Doubletree Paradise Valley
Cactus League Baseball
Two Brothers Brewery
Five Resilience Trends to Watch

Our manufacturing base, transportation, energy, and water supply systems are essential and highly valuable resources. Yet these resources are coming into more and more stress as coastal storms, wildfires, drought, and sea level rise. Take a look at these five adaptations and trends to watch in 2019 to protect our infrastructure.
New petroleum industry white paper released

Our latest white paper, "RCRA Compliance in the Petroleum Industry," is available on our website. This guide breaks down the various petroleum-related RCRA issues you may face at your facility. From the E&P exclusion to K-wastes, this paper starts with what is discussed in RCRA Unraveled and takes it to the next level. We hope you find this white paper an excellent addition to our other resources at your disposal.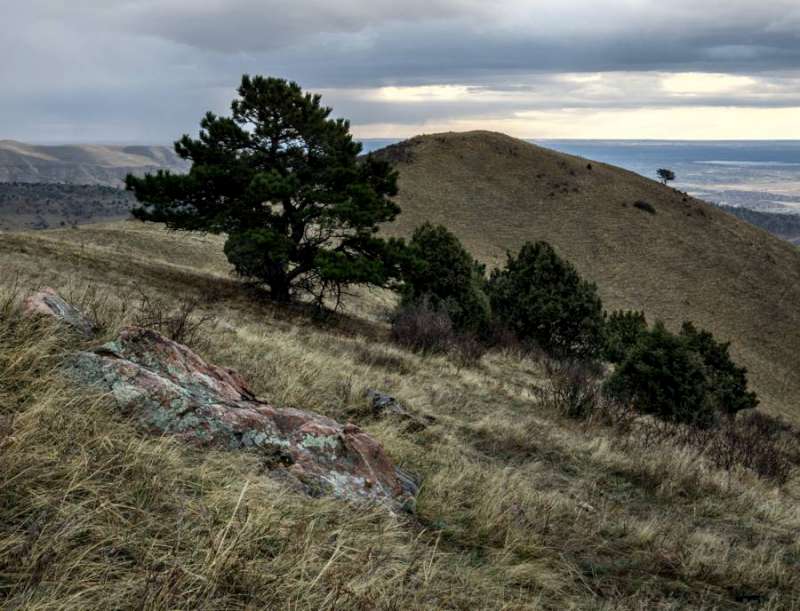 Refresher in the Rockies
Enjoy McCoy's RCRA Refresher in Denver, Colorado, March 26-27, 2019. Designed for those comfortable with RCRA, our Refresher is accelerated and takes most of the content from our 5-Day seminar and packs it into two days. We'll be at the Sheraton Denver West, featuring light rail to downtown Denver. After your training, head to Simms Steakhouse for dining with an incredible city view. Or, hike Green Mountain, a local favorite just eight minutes by car from the hotel. Be sure to dress in layers as spring temps in the Rockies can be cool. Join us.
McCoy Seminar Registration
Sheraton Denver West
The W Rail Line
Green Mountain
Meet McCoy; Rodger Goffredi, Senior Environmental Engineer

If you've attended a McCoy seminar, you've probably met Rodger Goffredi. In his twenty-third year with McCoy, Rodger is one of McCoy's veteran presenters and editors of McCoy's RCRA Unraveled. Around here, he's known as the RCRApedia because of his deep knowledge of the program.

In his home life, Rodger and his wife Colleen have been married for over forty years and have six children. Rodger also has two beautiful grandchildren who call him "Pappy." Pappy enjoys the comradery of family and the Goffredi's keep the spark going with date night and spicy green chili at their favorite Mexican restaurant.

Rodger is the most disciplined person at McCoy with his health and fitness routine. At seminars, he'll hit the gym and then find the best Thai restaurant nearby. Rodger's favorite part of presenting is meeting our attendees and hearing your stories.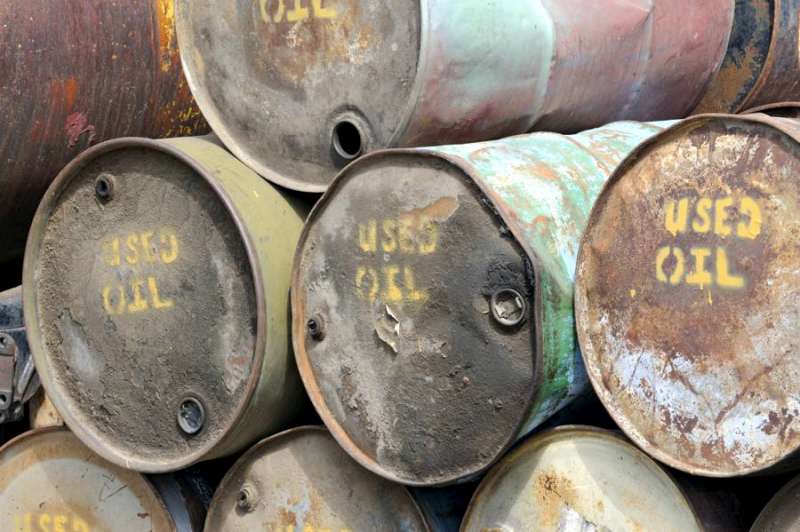 Used oil clarifications
From the largest manufacturing facilities to the smallest service centers, just about every site generates used oil. While the used oil regulations of Part 279 might not be particularly lengthy, there are some issues in those regs that you don't necessarily find in other hazardous waste regulations. What happens when your used oil is mixed with a fuel? How do you manage your oil-soaked absorbents? We investigate these issues, so you don't have to. READ MORE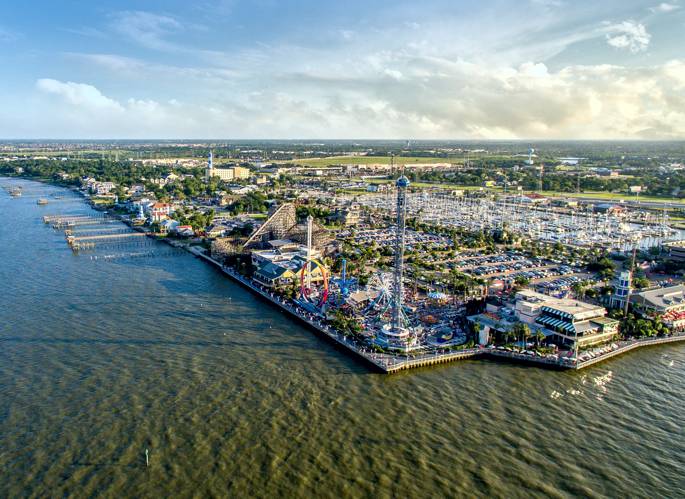 Lakeside RCRA
Head to Houston, Texas, April 15-19, 2019, for five days of RCRA with McCoy. We'll be on the shores of Clear Lake at the South Shore Harbour Resort. The resort has access to a 130,000 square foot fitness center and spa for your relaxation. After a day of RCRA learning, get out for a round of golf at the South Shore Country Club. Or, feast on some famous Texas Barbecue at Red River Bar-B-Que, just seven minutes by car from the hotel. Register now.
McCoy Seminar Registration
South Shore Harbour Resort
Magnolia Creek Golfing
Red River Bar-B-Que
2019 Seminars
5-Day RCRA Seminars
Phoenix: March 4–8, 2019
Houston: April 15–19, 2019
Hilton Head Island: May 6–10, 2019
Portland: June 17–21, 2019
San Antonio: July 22–26, 2019
Lake Tahoe: August 26–30, 2019
Virginia Beach: September 23–27, 2019
Denver: October 7–11, 2019
Chicago: October 28–November 1, 2019
Las Vegas: December 9–13, 2019
2-Day RCRA Refreshers
Denver: March 26–27, 2019
Las Vegas: June 4–5, 2019
Boston: July 30–31, 2019
Houston: November 19–20, 2019
3-Day Puerto Rico RCRA Seminar
Guaynabo: August 13–15, 2019
Visit understandrcra.com to register or call us at 303-526-2674.


If you have received this email in error or wish to remove your name from our subscriber list, you may unsubscribe here. You may also update your profile here. If you need to contact us directly about subscription or other issues, you may email us at mccoyreview@mccoyseminars.com or call us at 303-526-2674.
Copyright ©2019 McCoy and Associates, Inc. 12596 West Bayaud Avenue, Suite 210 Lakewood, CO 80228
McCoy and Associates, Inc. makes no representation, warranty, or guarantee in connection with any guidance provided in RCRA Review. McCoy and Associates, Inc. expressly disclaims any liability or responsibility for loss or damage resulting from its use or for the violation of any federal, state, or municipal law or regulation with which such guidance may conflict. Any guidance in RCRA Review is general in nature related to the federal RCRA regulations. Persons evaluating specific circumstances dealing with RCRA regulations should review state and local laws and regulations, which may be more stringent than federal requirements. In addition, the assistance of a qualified professional should be enlisted to address any site-specific circumstances.