Here's the issue of McCoy Review you requested:

May 2019
More e-manifest functionality forthcoming
A recording of the April 2019 e-manifest webinar has been released detailing upcoming functionality in the e-manifest system. EPA is working on a third e-manifest rule that will integrate export manifests, exception reporting, and discrepancy reports into the existing system. Also discussed in the webinar were some of the most common errors that the agency has observed to date in uploading/entering data to the e-manifest system, including missing signatures, illegibility, and no management codes. An updated demonstration is also provided to get you e-registered if you have not already done so.
All-in-one RCRA

Our next seminar takes us to Las Vegas, Nevada, June 4-5, 2019. Join us for the RCRA Refresher, a speedy two-day seminar designed to unravel the most confusing parts of the regs. Hosted at The Orleans Hotel featuring 14 onsite restaurants, a spa, bowling alley, cinema, shopping, and more, you'll never need to leave the hotel. Register now.

McCoy Seminar Registration
The Orleans Hotel
The Orleans Dining
The Orleans Experience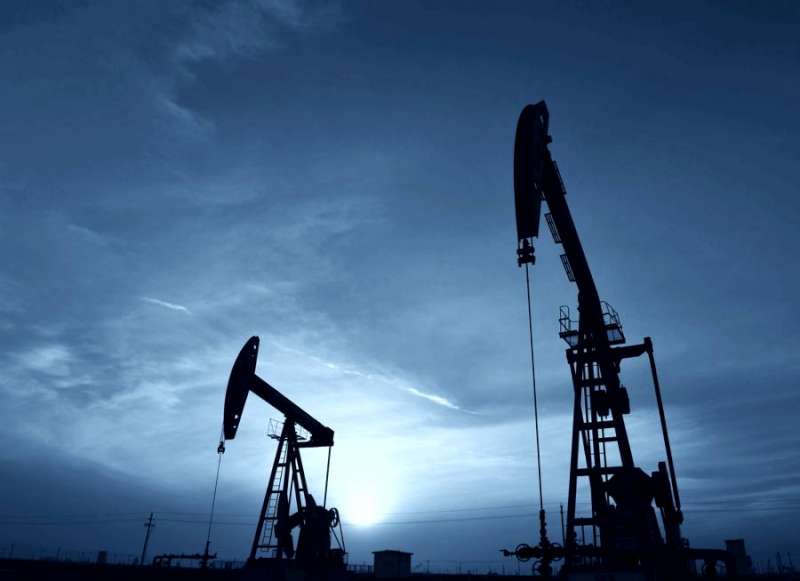 E&P wastes get another look
Per a December 2016 consent decree, EPA has just released its 2019 review of the management of wastes generated during the exploration and production (E&P) of oil and natural gas. These wastes are currently excluded from RCRA Subtitle C hazardous waste regulation, but the agency was required to review whether their regulation under RCRA Subtitle D is warranted (similarly to the regulation of coal combustion residues in Part 257, Subpart D). EPA concluded that an existing network of state regulations and best management practices are sufficient to ensure that these wastes are managed in a manner that is protective of human health and the environment. Therefore, "revisions to the federal regulations for the management of E&P wastes under Subtitle D of RCRA are not necessary at this time." READ MORE
Sweet views in Portland

Join McCoy at the elegant Benson Hotel in Portland, Oregon, June 17-21, 2019. In the heart of downtown Portland, The Benson makes experiencing the city a breeze. For a unique sweets experience, head to the original Voodoo Doughnut, just a seven minute walk from the hotel, it's open 24-7. Or, see Portland in a new light. Dine at the Portland City Grill, located on the 30th floor of the U.S. Bankcorp Tower. Join us.

McCoy Seminar Registration
The Benson
Voodoo Doughnut
Portland City Grill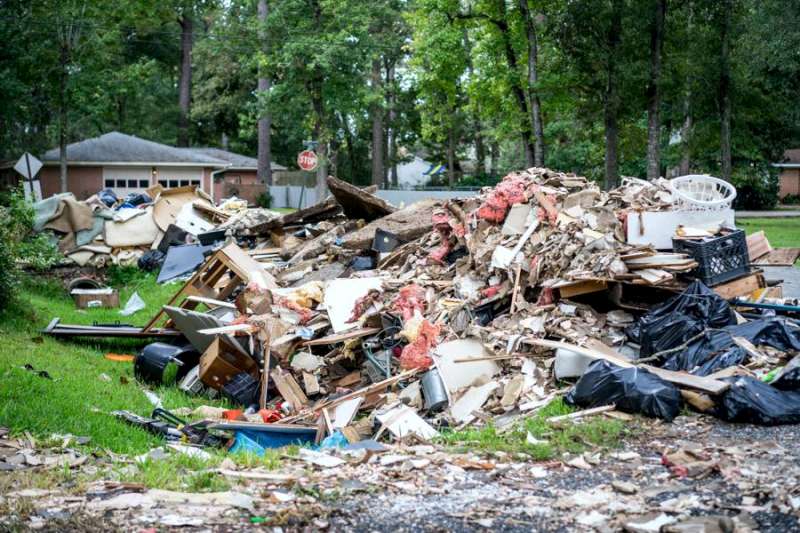 Proactive planning for natural disaster debris
Last year, EPA released a pre-incident planning poster and brochure to help communities plan for wastes generated in the wake of a natural disaster. Last month, EPA published a full-blown update to their guidance on Planning for Natural Disaster Debris. [84 FR 17160] Incorporating lessons learned from natural disasters over the past decade, the guidance stresses a proactive approach to dealing with wastes generated during these events. Essential steps include identifying debris types and forecasted amounts, evaluating debris management options, and establishing temporary debris management sites. A review of this latest guidance can help waste professionals, emergency coordinators, and community leaders improve their emergency response capabilities during these difficult events.
"Owner/operator" clarification

Two recent RCRA Online guidance documents, RO 14897 and 14899, provide clarification of the terms "owner" and "operator," defined in §260.10, and "owner or operator," defined in §270.2. EPA does its best to provide general interpretations based on a specific list of facts for a hypothetical Company, but the agency ends the discussion with a lateral to the states: "states authorized to implement the RCRA program may have more stringent requirements that may impact the Company's status under RCRA."
Meet McCoy; Paul Gallagher, President

Paul Gallagher has been with McCoy for more than 30 years, and has served as president of the company since 2002. His time is spent on RCRA and McCoy operations.

Paul also keeps his hands full with his three grandchildren—and a yellow lab named Hari. When he's not chasing the grandkids down a ski hill, Paul enjoys attending Denver Broncos games and having enthusiastic breakfast discussions on life, the universe, and everything in-between, with his wife, Susan.

Paul's a traveler and his next adventure would be Tuscany, Italy with its diverse natural landscape from the rugged Apennine Mountains, the island of Elba's beaches, and Chianti's olive groves and vineyards.

At a McCoy seminar, you'll find Paul meeting new people and catching up with old friends. He loves getting to know our attendees and building relationships that span the years.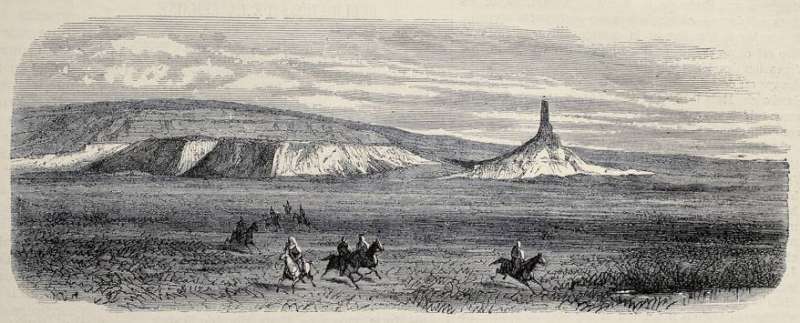 Western RCRA
Head down to San Antonio, Texas, July 22-26, 2019 for McCoy's 5-Day RCRA Seminar. Held at the Hilton Palacio del Rio located on the famous San Antonio Riverwalk, there's something for everyone to be found at this hotel. After a day of training, walk across Rosita's Bridge to the Briscoe Western Art Museum. The museum is open until 9:00PM and it provides free admission on Tuesdays. We'll see you there.
McCoy Seminar Registration
Hilton Palacio del Rio
San Antonio Riverwalk
The Briscoe Western Art Museum
EPA reaffirms stance on inherently waste-like materials

What is so toxic that it is inherently a waste no matter how it is recycled? How about halogenated organic compounds burned to produce hydrochloric acid. Recent EPA guidance (RO 14900) reinforces the agency's previous determination that, due to the dangers of recycling inherently waste-like materials, solid waste exclusions do not apply. READ MORE
Sustainable wisdom from IBM

NAEM Lifetime Achievement Award winner Wayne Balta, IBM's VP of Corporate Environmental Affairs and Product Safety, recently sat down with Forbes to talk about the future of sustainability and innovation at IBM. Read the interview.
We're headed to NAEM
The National Association for Environmental Managers (NAEM) is an organization dedicated to empowering EHS&S leaders. By providing a forum for open dialogue, NAEM allows members to share best practices, shape strategy, and candidly discuss challenges with EHS&S professionals from around the country.
This year, McCoy will be attending the NAEM Operational Excellence Conference, May 14-16, 2019. Find us in the exhibit hall at table 9 and hear McCoy's presentation on the Update of U.S. Regulations.
NAEM Association
EHS Operational Excellence Conference
2019–2020 Seminars
5-Day RCRA Seminars
Portland: June 17–21, 2019
San Antonio: July 22–26, 2019
Lake Tahoe: August 26–30, 2019
Virginia Beach: September 23–27, 2019
Denver: October 7–11, 2019
Chicago: October 28–November 1, 2019
Las Vegas: December 9–13, 2019
Phoenix: February 10–14, 2020
Orlando: March 9–13, 2020
Houston: April 13–17, 2020
2-Day RCRA Refreshers
Las Vegas: June 4–5, 2019
Boston: July 30–31, 2019
Houston: November 19–20, 2019
Denver: March 24–25, 2020
3-Day Puerto Rico RCRA Seminar
Guaynabo: August 13–15, 2019
Visit understandrcra.com to register or call us at 303-526-2674.


If you have received this email in error or wish to remove your name from our subscriber list, you may unsubscribe here. You may also update your profile here. If you need to contact us directly about subscription or other issues, you may email us at mccoyreview@mccoyseminars.com or call us at 303-526-2674.
Copyright ©2019 McCoy and Associates, Inc. 12596 West Bayaud Avenue, Suite 210 Lakewood, CO 80228
McCoy and Associates, Inc. makes no representation, warranty, or guarantee in connection with any guidance provided in RCRA Review. McCoy and Associates, Inc. expressly disclaims any liability or responsibility for loss or damage resulting from its use or for the violation of any federal, state, or municipal law or regulation with which such guidance may conflict. Any guidance in RCRA Review is general in nature related to the federal RCRA regulations. Persons evaluating specific circumstances dealing with RCRA regulations should review state and local laws and regulations, which may be more stringent than federal requirements. In addition, the assistance of a qualified professional should be enlisted to address any site-specific circumstances.