Here's the issue of McCoy's RCRA Review you requested:

January 2020
Tee-up 2020
The new year is a great time to improve your work performance—by taking a McCoy seminar. Our seminars can shorten the RCRA learning curve for rookies and veterans alike. How? Being well-trained means you'll be doing more of the right things to maintain and grow your expertise. You'll exercise more control over your career and become an invaluable resource for your company and team. Why wait? Register for a 2020 seminar today.
2020 biennial report prep begins
The new (even-numbered) year brings with it an extra reporting requirement—the biennial report. If you were an LQG or TSD facility in 2019, you will need to file EPA Form 8700-13A/B, or your state equivalent, by March 1. This report allows regulators to see how much of each hazardous waste is being generated at a given site and how the site owner is minimizing waste generation. EPA has also updated their report instructions and form to reflect changes over the last two years. READ MORE
Lots of room in Phoenix

We have plenty of seats available in our Phoenix, Arizona RCRA seminar, February 10–14, 2020. So shake out the cobwebs, register today, and join us in Arizona. It's a great way to get your RCRA training and enjoy the warmth and beauty of the West.

McCoy Seminar Registration
Tempe Mission Palms Hotel
Dining in Tempe
New year, new agenda

Barely squeaking in, the 2019 fall regulatory agenda was announced in the December 26, 2019 Federal Register and is now available. EPA's big efforts under RCRA/CERCLA are focused on coal combustion residue management units, regulating PFAS under CERCLA, clarifying how D001 is defined, and improvements to the e-manifest system. READ MORE
More CCR changes on the horizon
Three more changes to EPA's coal combustion residues (CCR) rule have been proposed. As a result of the USWAG court decision (see our November 2018 write-up), revisions are being considered for clay-lined impoundments, closure deadlines, and alternative closure options. Some of the newly proposed deadlines are less than a year away, so take a look at how these regulations may be changing once more. READ MORE
Climb Everest (or RCRA) solo?

Mount Everest and RCRA have a lot in common. Both are adventures where understanding nuance helps you navigate safely and keeps you out of trouble. While we can't help you summit Everest, McCoy Sherpa can help guide you through RCRA.

Sherpa includes over 27,000 pages of relevant RCRA info; including our books, RCRA Reference and RCRA Unraveled plus more than 1,490 RCRA Online guidance documents and 660 Federal Register notices. Speaking of the Federal Register, we've added all those "missing" preambles from 1978 through 1994 to the new 2020 Sherpa.

Don't get lost sifting through forty years of regs and guidance. Let McCoy Sherpa turn your excursion into a walk in the park.
Spring in Orlando
Orlando, Florida is a great choice for training as the weather is just beginning to heat up. McCoy will be there March 9-13, 2020. We believe context is the key to effective learning. How did RCRA evolve? Why do the regs work this way? What makes sense and what doesn't? We provide clarity on the complexities of the regs. So visit Orlando, and in your downtime, explore the Mead Botanical Garden, an urban environment of its own.
McCoy Seminar Registration
The Rosen Plaza Hotel
Mead Botanical Garden
Proposal revamps permit appeals

EPA has proposed a set of rules to change how the Environmental Appeals Board operates, particularly regarding permit appeals. Whether it is a RCRA, NPDES, SDWA, or CAA permit, the proposed changes will impact the way industry, regulators, and other interested parties appeal permitting decisions. The proposal may affect industry's permitting strategies as well as the legal standing of citizen groups inclined to file suit. READ MORE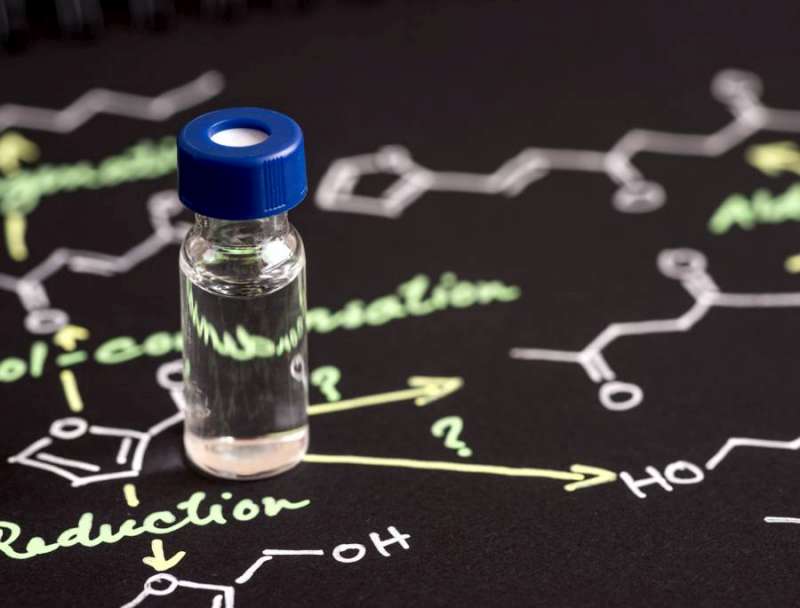 Multiple methods given the green light
Newly available RO 14918 clarifies EPA's position on the concurrent use of multiple test methods found in SW–846. At heart is whether one method can be used in conjunction with a second if the first method is not specifically mentioned in the method description for the second. EPA explains that barring any state restrictions, using multiple methods concurrently is a standard part of environmental testing, based on the objectives of the analysis. For example, one could test for metals concentration using SW–846 Method 6010D, after first preparing a sample using Method 1311 (the TCLP), even though Method 1311 is not mentioned in the description of Method 6010D.
2020 Seminars
5-Day RCRA Seminars
Phoenix: February 10–14, 2020
Orlando: March 9–13, 2020
Houston: April 13–17, 2020
Hilton Head Island: May 18–22, 2020
Seattle: June 22–26, 2020
San Antonio: July 13–17, 2020
Lake Tahoe: August 24–28, 2020
Virginia Beach: September 21–25, 2020
Denver: October 5–9, 2020
Chicago: October 26–30, 2020
Las Vegas: December 7–11, 2020
2-Day RCRA Refreshers
Denver: March 24–25, 2020
Las Vegas: June 2–3, 2020
Boston: August 4–5, 2020
Houston: November 17–18, 2020
3-Day Puerto Rico RCRA Seminar
Guaynabo: August 11–13, 2020
Visit understandrcra.com to register or call us at 303-526-2674.


If you have received this email in error or wish to remove your name from our subscriber list, you may unsubscribe here. You may also update your profile here. If you need to contact us directly about subscription or other issues, you may email us at mccoyreview@mccoyseminars.com or call us at 303-526-2674.
Copyright ©2020 McCoy and Associates, Inc. 12596 West Bayaud Avenue, Suite 210 Lakewood, CO 80228
McCoy and Associates, Inc. makes no representation, warranty, or guarantee in connection with any guidance provided in RCRA Review. McCoy and Associates, Inc. expressly disclaims any liability or responsibility for loss or damage resulting from its use or for the violation of any federal, state, or municipal law or regulation with which such guidance may conflict. Any guidance in RCRA Review is general in nature related to the federal RCRA regulations. Persons evaluating specific circumstances dealing with RCRA regulations should review state and local laws and regulations, which may be more stringent than federal requirements. In addition, the assistance of a qualified professional should be enlisted to address any site-specific circumstances.