Here's the issue of McCoy's RCRA Review you requested:

February 2020
Yearly tradition—RCRA civil penalties increase
EPA is required by law to annually adjust the maximum RCRA civil penalties to account for inflation. The 2020 adjustments were made in January, and some penalties are now in excess of $100,000 per day. See how much it can cost to be in RCRA noncompliance. READ MORE
Warm up in Orlando
How does an average temperature of 79 degrees—plus top notch training sound? Things are getting warmer in Orlando, Florida, March 9-13, 2020 and our RCRA team will provide a hot experience. Get ahead of the curve regarding the most up-to-date changes in RCRA. While you're in Orlando, be sure to check out "The Wheel" at ICON Park; it's an observation attraction with views from a 400-foot elevation. Join McCoy and take your RCRA training to new heights.
McCoy Seminar Registration
The Rosen Plaza Hotel
The Wheel at ICON Park
Science behind sneakers

Natural rubber comes from tapping hevea brasiliensis, or its common name, the rubber tree. It's becoming an alternative material to the use of plastics in shoes. In a process similar to tapping maple sap for syrup, trees are cut into and the milky white runoff is collected in buckets. From bouncy crepe soles to the ubiquitous Keds® canvas shoes, rubber is popular. Learn more.
Phantastic pharma guidance on waste codes
If you're at a healthcare facility operating in a state that has adopted EPA's pharmaceutical rule, then you may be enjoying the tailored management requirements for your hazardous waste pharmaceuticals. But are you, your state, and your TSD facility on the same page with pharmaceutical waste codes? EPA's new guidance allows a new "PHRM" code when completing manifest Item 13. READ MORE
RCRA in the Rockies
Join McCoy for our 2-day RCRA Refresher seminar in Denver, March 24-25, 2020. The accelerated Refresher training will get you up to speed quickly so it's great for pros who are comfortable with the regs. Our host, The Boulder Renaissance, has breathtaking views of the foothills, not to mention a variety of shopping and dining options close by. We've got you covered in this quintessential Colorado setting.
McCoy Seminar Registration
Renaissance Boulder Flatiron Hotel
Flatiron Crossing
Pesticide contamination subject to RCRA corrective action

Though a few years old, guidance was recently made available to provide clarity on a unique and potentially significant corrective action issue. In this guidance, EPA states that although pesticides may have been applied to soil or buildings for their intended use, pesticide-contaminated soil/buildings may become discarded at some point in time even if not excavated/demolished. A discarded material is a solid waste and subject to corrective action authority at RCRA-permitted facilities. READ MORE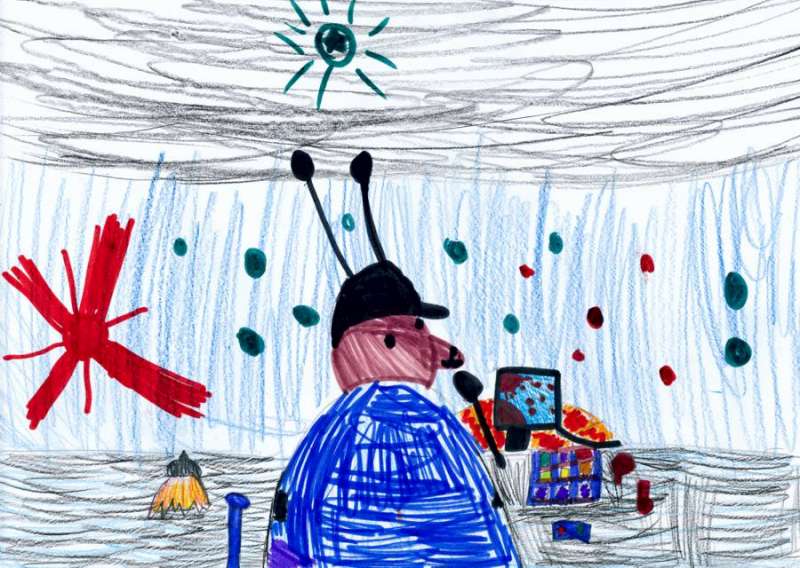 Houston, we have liftoff
Texas is known for its industry and our Houston attendees are RCRA experts in their own right. Join us in this western city as our presenters cover the nuances. We'll be there April 13-17, 2020. Our host, The South Shore Harbour Resort is a short, winding walk from the beautiful marina, a great place to relax. After your training, head to Space Center Houston and explore the Apollo mission era exhibit, astronaut training facilities, and historic Mission Control room. See you in Houston.
McCoy Seminar Registration
South Shore Harbour Resort
Space Center Houston
Bombshell report on treating explosive wastes

The latest in hazardous waste treatment technology revolves around explosive wastes. As an alternative to open burning/open detonation, new methods for treating high-energy hazardous wastes are being developed that are safer and more environmentally friendly. A new report from EPA provides a summary of numerous technologies for treating these wastes, which typically are unusable military munitions. READ MORE
Tools of the trade

Our publications can help you navigate the regs. RCRA Reference contains the complete text of the federal haz waste regs that implement Subtitle C of RCRA, while Unraveled explains—in plain English—how EPA interprets the regs. McCoy Sherpa, our electronic tool, combines both books plus search capabilities with additional RCRA-specific content. Discover over 27,242 total pages of content; 1,491 RCRA Online documents; over 50,000 hyperlinks; interactive flow charts, and more.
2020 Seminars
5-Day RCRA Seminars
Orlando: March 9–13, 2020
Houston: April 13–17, 2020
Hilton Head Island: May 18–22, 2020
Seattle: June 22–26, 2020
San Antonio: July 13–17, 2020
Lake Tahoe: August 24–28, 2020
Virginia Beach: September 21–25, 2020
Denver: October 5–9, 2020
Chicago: October 26–30, 2020
Las Vegas: December 7–11, 2020
2-Day RCRA Refreshers
Denver: March 24–25, 2020
Las Vegas: June 2–3, 2020
Boston: August 4–5, 2020
Houston: November 17–18, 2020
3-Day Puerto Rico RCRA Seminar
Guaynabo: August 11–13, 2020
Visit understandrcra.com to register or call us at 303-526-2674.


If you have received this email in error or wish to remove your name from our subscriber list, you may unsubscribe here. You may also update your profile here. If you need to contact us directly about subscription or other issues, you may email us at mccoyreview@mccoyseminars.com or call us at 303-526-2674.
Copyright ©2020 McCoy and Associates, Inc. 12596 West Bayaud Avenue, Suite 210 Lakewood, CO 80228
McCoy and Associates, Inc. makes no representation, warranty, or guarantee in connection with any guidance provided in RCRA Review. McCoy and Associates, Inc. expressly disclaims any liability or responsibility for loss or damage resulting from its use or for the violation of any federal, state, or municipal law or regulation with which such guidance may conflict. Any guidance in RCRA Review is general in nature related to the federal RCRA regulations. Persons evaluating specific circumstances dealing with RCRA regulations should review state and local laws and regulations, which may be more stringent than federal requirements. In addition, the assistance of a qualified professional should be enlisted to address any site-specific circumstances.