Here's the issue of McCoy Review you requested:

March 2020
Concern not fear
Our mission as a training provider is to bring a broader viewpoint along with accurate and clear information. That's why we want to provide coronavirus facts—not fear. Of course, we are deeply concerned about the wellbeing of our attendees, friends, family, and world, and we are seeking a responsible balance in all we do. We will provide ongoing updates as information changes. With resoluteness and concern, we will get through this challenging time together. READ MORE
New structure for EPA inspections
A facility should conduct its operations in a manner so it is always prepared for an inspection. On March 2, 2020, EPA promulgated a rule setting procedures for onsite civil inspections. This rule codifies what actions an inspector will take and, in turn, provides guidance on what inspected facilities can expect. If you have never gone through an EPA inspection, or maybe it's been a while, a quick review of this rule can help you plan accordingly. READ MORE
Clif Bar compostable wrapper

Clif Bar & Co. has a long term commitment to reduce plastic in its packaging and operations. By 2025, they will use 100 percent compostable or recyclable packaging. The company envisions reducing ocean plastic pollution and has plans to help remove one million pounds of plastic from the environment through partnerships with other organizations.
New ways to sign e-manifest?

On April 14–16, 2020, the e-manifest advisory board will hold a virtual public meeting online to discuss proposals for increasing the use of the e-manifest system. [85 FR 9763] Up for consideration are additional methods for generators and transporters to sign electronically, including clicking links accessible via text message or email and using digitized signature pads. Further information on oral comments, webcast, etc. may be found on EPA's website.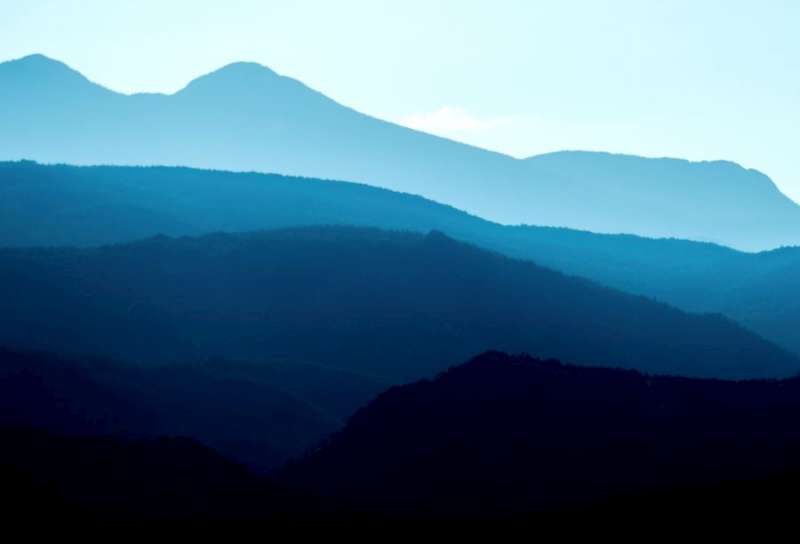 Southwest speed
The west is calling. Join McCoy for a 2-day RCRA Refresher seminar in Denver, Colorado, March 24-25, 2020. This accelerated training covers RCRA in a condensed 2-day format. It's a great fit for those who are familiar with the regs and are ready for accelerated RCRA training. After the seminar, enjoy nearby dining or head to the heated patio at our host hotel, The Boulder Renaissance. It's a great way to unwind and enjoy the beauty of the mountains. Join us in Denver.
McCoy Seminar Registration
Renaissance Boulder Flatiron Hotel
Flatiron Crossing
CCR permit program proposal published

Coal combustion residues (CCR) have been under intense scrutiny over the last few years. EPA has put out new proposals and guidance on CCR unit standards, beneficial use, and, now, permitting. If you're interested, there is still time to submit comments or register to speak during the upcoming public hearing. To help you get ready, we provide a breakdown of some of the key components discussed in the new proposal. READ MORE
Houston on the horizon
Head to Houston, Texas, April 13-17, 2020, for your RCRA training. Houston is known for large-scale production and is an industrial hub, a perfect location to experience valuable haz waste conversations. Stay on track for 2020 and learn the ins and outs of RCRA with our veteran presenters. After the training, head over to Jackie's Brickhouse to enjoy craft food and live music. See you in Houston.
McCoy Seminar Registration
South Shore Harbour Resort
Jackie's Brickhouse
Mohawk know-how

Mohawk Industries is a worldwide producer of flooring products. The company is focused on reducing its carbon footprint and increasing its "social handprint." To fulfill that goal, it's pursuing a zero-waste-to-landfill certification which is achieved by adhering to manufacturing processes that reuse or recycle 90 percent of their production waste. Learn how Mohawk carpets the world with sustainability.
Corrective action gets a (website) facelift

Anyone involved in EPA's corrective action (CA) program knows an affected site may spend decades, and hundreds of millions of dollars, in the cleanup process. It's quite the undertaking. Thousands of sites are impacted by CA, and the agency's upgraded CA website gives interested parties a way to keep track of which facilities are meeting their CA goals and which still have some work to do. READ MORE

Speaking of corrective action, the Association of State and Territorial Solid Waste Management Officials (ASTSWMO) will host a RCRA Corrective Action Conference in Lexington, KY from June 3–5, 2020. The agenda looks very interesting!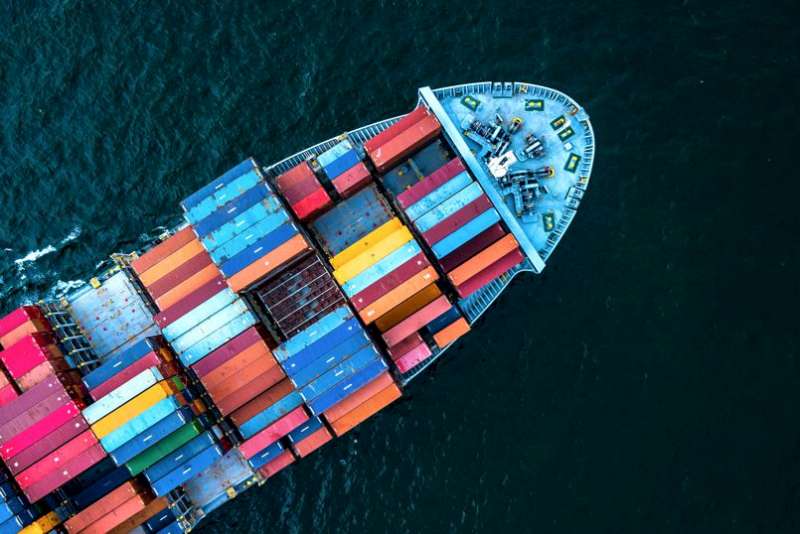 Import/export guidance makes waves
A new RCRA Online guidance document (RO 14922) is available discussing hazardous waste imports/exports. Consistent with the 2016 revisions to these regulations [81 FR 85696], international ocean carriers in territorial waters importing/exporting hazardous waste do not need an EPA ID number or a uniform hazardous waste manifest, but they do still have certain movement document and contractual requirements. These include having contracts or equivalent arrangements in place that: 1) name all transporters that will have physical custody of the hazardous waste, 2) require the transporter to inform authorities if shipments cannot be managed as described in the notification of intent to export, and 3) require compliance with the applicable movement document contents and signature requirements.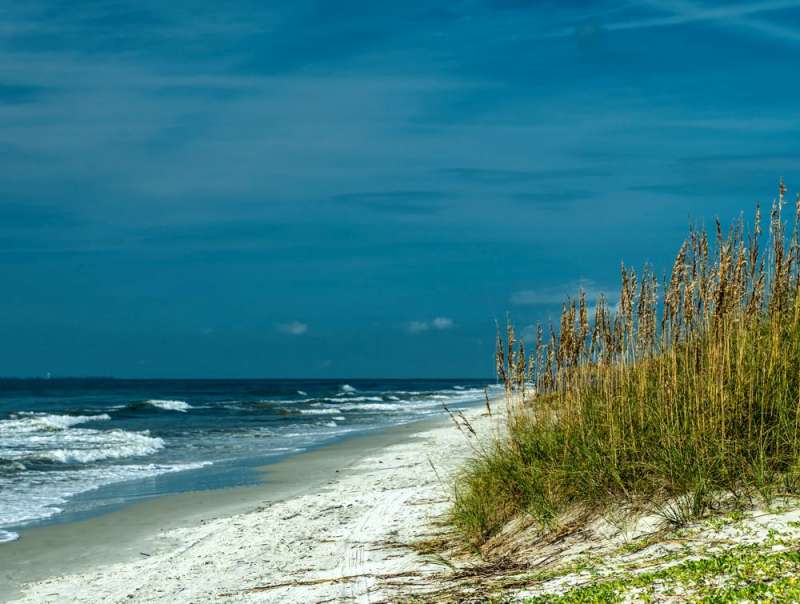 Beachside training
Join us for our RCRA seminar in Hilton Head, South Carolina, May 18-22, 2020. The island is known for its scenery, relaxed atmosphere, and warm climate—a great location for RCRA training. Our presenters bring clarity to the complex regs during the seminar. Our host, The Sonesta Resort Hilton Head, is located on the beautiful sandy beach so after your training, catch a round of golf; or kick off your shoes and take a relaxing stroll along the ocean. See you there.
McCoy Seminar Registration
Sonesta Resort Hilton Head Island
Shipyard Golf Club
2020 Seminars
5-Day RCRA Seminars
Houston: April 13–17, 2020
Hilton Head Island: May 18–22, 2020
Seattle: June 22–26, 2020
San Antonio: July 13–17, 2020
Lake Tahoe: August 24–28, 2020
Virginia Beach: September 21–25, 2020
Denver: October 5–9, 2020
Chicago: October 26–30, 2020
Las Vegas: December 7–11, 2020
2-Day RCRA Refreshers
Denver: March 24–25, 2020
Las Vegas: June 2–3, 2020
Boston: August 4–5, 2020
Houston: November 17–18, 2020
3-Day Puerto Rico RCRA Seminar
Guaynabo: August 11–13, 2020
Visit understandrcra.com to register or call us at 303-526-2674.


If you have received this email in error or wish to remove your name from our subscriber list, you may unsubscribe here. You may also update your profile here. If you need to contact us directly about subscription or other issues, you may email us at mccoyreview@mccoyseminars.com or call us at 303-526-2674.
Copyright ©2020 McCoy and Associates, Inc. 12596 West Bayaud Avenue, Suite 210 Lakewood, CO 80228
McCoy and Associates, Inc. makes no representation, warranty, or guarantee in connection with any guidance provided in RCRA Review. McCoy and Associates, Inc. expressly disclaims any liability or responsibility for loss or damage resulting from its use or for the violation of any federal, state, or municipal law or regulation with which such guidance may conflict. Any guidance in RCRA Review is general in nature related to the federal RCRA regulations. Persons evaluating specific circumstances dealing with RCRA regulations should review state and local laws and regulations, which may be more stringent than federal requirements. In addition, the assistance of a qualified professional should be enlisted to address any site-specific circumstances.