Here's the issue of McCoy Review you requested:

August 2020
Seats available in August.VIRTUAL!
Join us for the next McCoy RCRA 5-Day Virtual seminar, August 24-28, 2020. This seminar provides the content from our 5-day training on RCRA, and it clarifies these complex and often confusing regs. Gain insight through case studies, hear questions from other virtual attendees, and even ask your own questions during the live broadcast. McCoy.VIRTUAL—training that works for you.
Update on e-manifesting

An e-Manifest Advisory Board public meeting was held April 14-16, 2020. The goal was to find ways of increasing e-manifest system usage, including reducing the administrative burden associated with generator and transporter e-signatures. After considering written and oral comments from regulatory agencies and industry, the board made several recommendations to EPA. READ MORE
Waste FAQs have a new home

With the creation of EPA's guidance portal, the agency is making changes to its other guidance databases. Guidance from the Waste—Frequent Questions database has been transferred to a new webpage, and the only remaining function on the old page is the ability to submit a question. While significant changes to other databases, like RCRA Online, have not yet been made, the agency may do so in the future. READ MORE
Solar collaboration
In the past farmers had to choose between growing crops and using land for solar panels. The National Renewable Energy Laboratory released research that shows combining low-impact solar panel arrays with agriculture can be mutually beneficial. The panels create shade that aids in soil health and retaining moisture, and pollinators use the vegetation to increase the health and yields of nearby crops. This solution is a win-win for agriculture, energy, and pollinators.
Reduce holding times, increase accuracy
Adhering to recommended analytical sample holding times reduces error in the sample results. Reduced error equates to increased accuracy, meaning the end user of the analytical results, such as a hazardous waste generator, can perform a more accurate hazardous waste determination—a fundamental aspect of RCRA. May 2020 guidance from EPA clarifies holding time guidelines found in SW–846 and aligns these recommendations with other quality assurance programs. READ MORE
Unpaste

Everyone uses toothpaste, but not everyone recycles the used toothpaste tubes. UNPASTE tooth "tabs" are a forward-thinking zero-waste product. Loyal users say UNPASTE works better than regular toothpaste and has natural ingredients. More companies are creating zero-waste products thanks to consumers who are pushing for solutions to solid waste and want healthier lifestyles. Toothpaste without waste. What a fresh idea.
Plastic willpower?
With single-use plastics use on the rise, solutions to plastics waste are more important than ever. A study from the journal Science states that nearly 80% of our current plastic problem could be solved within 20 years using current technologies and knowledge. However, even with concerted efforts, a significant reduction of plastic consumption must take place to preserve our natural world.
RCRA rules on the horizon

The 2020 spring regulatory agenda is now available. EPA's big efforts in the RCRA program are focused on coal combustion residue management, regulating PFAS under CERCLA, and improvements to the e-manifest system. READ MORE
Sherpa to-go
Being flexible is now part of daily life and McCoy Sherpa is designed to move with you. On Sherpa, we've aggregated a tremendous amount of RCRA-specific content, interactive flow-charts, over 45,000 hyperlinks, and more—plus it's written in plain English. Get guidance, fast. Then take it with you wherever you go.
New test methods included in SW–846 update

Update VII to SW–846 has arrived, making two specific changes to EPA's compendium of solid waste sampling and test methods. First, the agency updated multiple methods stemming from the modernizing ignitable liquids determinations rule; among the updated methods are 1010B and 1020C, used to determine the flash point of liquids. Second, Method 8327 was added, which analyzes for per- and polyfluoroalkyl substances (PFAS). While SW–846 contains methods for analyzing solid wastes, RCRA does not currently regulate PFAS. A second method for analyzing for PFAS, Method 3512, will soon be added; it now exists as an appendix to Method 8327.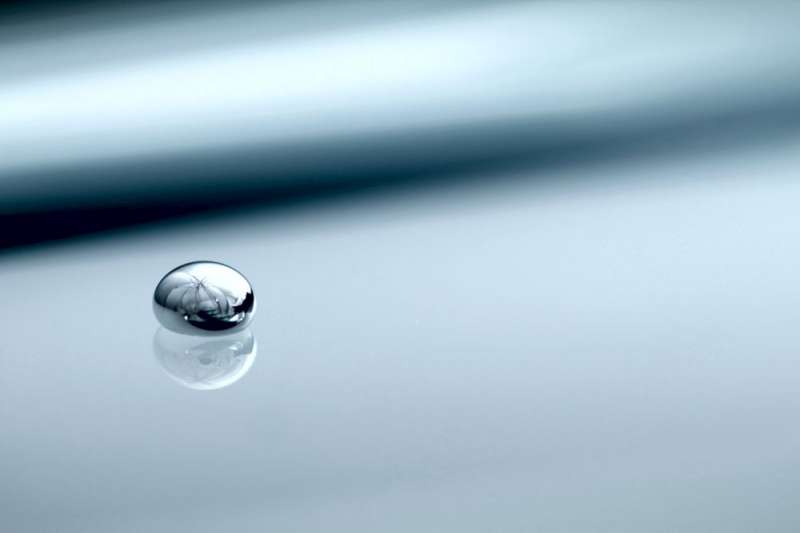 RCRA/MEBA interface a little less mercuric
While still having its uses in various scientific research applications, the market for elemental mercury has mostly dried up. A significant cause of this reduced demand is the Mercury Export Ban Act (MEBA). This law prohibits the export of elemental mercury from the United States and impacts facilities managing waste elemental mercury due to MEBA's amalgam with the RCRA storage prohibition. New guidance from EPA discusses this confluence and the establishment of DOE's long-term mercury storage facility. READ MORE
2020 Seminars
5-Day RCRA Seminars
.VIRTUAL: August 24–28, 2020
Virginia Beach: September 21–25, 2020
.VIRTUAL: September 28–October 2, 2020
Denver: October 5–9, 2020
.VIRTUAL: October 19–23, 2020
Chicago: October 26–30, 2020
.VIRTUAL: November 30–December 4, 2020
Las Vegas: December 7–11, 2020
2-Day RCRA Refreshers
.VIRTUAL: November 9–10, 2020
Houston: November 17–18, 2020
Visit understandrcra.com to register or call us at 303-526-2674.


If you have received this email in error or wish to remove your name from our subscriber list, you may unsubscribe here. You may also update your profile here. If you need to contact us directly about subscription or other issues, you may email us at mccoyreview@mccoyseminars.com or call us at 303-526-2674.
Copyright ©2020 McCoy and Associates, Inc. 12596 West Bayaud Avenue, Suite 210 Lakewood, CO 80228
McCoy and Associates, Inc. makes no representation, warranty, or guarantee in connection with any guidance provided in RCRA Review. McCoy and Associates, Inc. expressly disclaims any liability or responsibility for loss or damage resulting from its use or for the violation of any federal, state, or municipal law or regulation with which such guidance may conflict. Any guidance in RCRA Review is general in nature related to the federal RCRA regulations. Persons evaluating specific circumstances dealing with RCRA regulations should review state and local laws and regulations, which may be more stringent than federal requirements. In addition, the assistance of a qualified professional should be enlisted to address any site-specific circumstances.