Here's the issue of McCoy Review you requested:

September 2020
Register for September.V
Dive into our upcoming McCoy RCRA 5-Day VIRTUAL seminar, September 28-October 2, 2020. McCoy conducts a live broadcast of our in-person RCRA training that walks you through the regulations in a format that is easy-to-digest and follow. Ask real-time questions, work case studies, and gain insights from fellow attendees. Join us.
Register for September-October.VIRTUAL
5-Day Agenda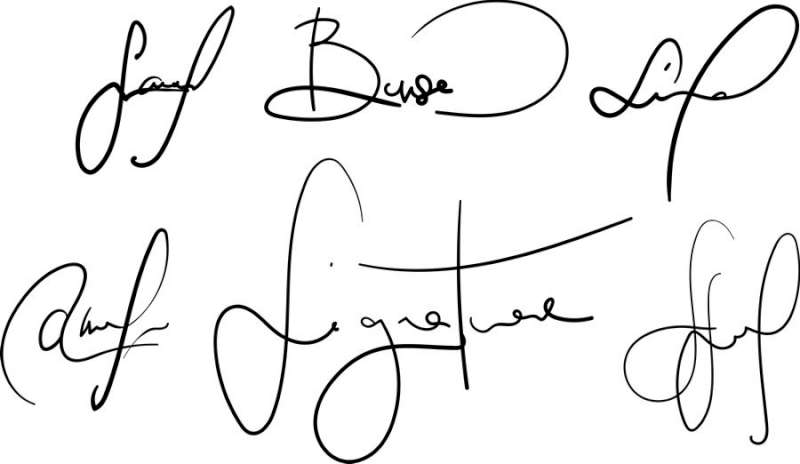 Manifest signature alternatives policy extended
In May 2020, EPA released a memo providing flexibility regarding signatures on paper manifests due to impacts from COVID-19. We wrote about the impacts previously. In August, the agency released an additional memo, new RO 14936, which extends this flexibility until November 30, 2020. The memo contains three changes from the original policy: 1) shortening the required phrasing in Block 15, 2) changing the EPA policy reference in the generator's signature substitute, and 3) removing language referencing the Temporary COVID-19 Enforcement Policy (terminated August 31) regarding recordkeeping.
.VIRTUALLY Refreshing

If you're comfortable with the RCRA regs and prefer an accelerated pace, try our 2-Day RCRA Refresher. We cover almost all of the content from our 5-Day RCRA .VIRTUAL seminar, but we mash it into a faster, abbreviated format. Consider joining us at our first ".V" Refresher.

Register for November 9–10 .VIRTUAL Refresher
2-Day Agenda
Team Sherpa
Open the door for your entire team to access McCoy Sherpa with a LAN/WAN license. Look up RCRA regs and guidance with its easy-to-use search engine. Sherpa contains over 50,000 hyperlinks, an electronic table of contents, flowcharts, and much more. It's a tool for increased efficiency. Let the power of Sherpa lift your team.
Compare our publications
Consider a Sherpa network license
Buy a stand-alone Sherpa
CCR closure rule finalized after 120,000-plus comments

The first final rule of 2020 dealing with the management of coal combustion residues (CCR) has been promulgated. Effective September 28, 2020, this rule finalizes several requirements for CCR unit closure and also addresses aspects of a 2018 court vacatur. We break down the five significant components of this CCR unit closure rule in our article. READ MORE
That's the fact sheets, Jack
Though a few years old, EPA's generator improvements rule has been adopted by only about half of the RCRA-authorized states. Consequently, many generators are still getting used to the new requirements and are looking for a little guidance. To assist facilities, EPA updated its RCRA compliance fact sheets for both very small and large quantity generators. READ MORE
Plastic excess

The pandemic has created a surge in single use plastic items. The increased usage is driven by an unsubstantiated fear for COVID safety. To allay consumers' and retailers' concerns, a group of 119 international scientists released a statement confirming that reusable items are no more likely to spread the virus than disposable ones, as long as they are effectively cleaned. Learn more.
Appealing permits

In August 2020, EPA finalized an administrative rule that streamlines procedures during the appeal of various environmental permits. Challenging a RCRA, NPDES, SWDA, or CAA permit means a stint in front of the Environmental Appeals Board. The rule modifies many provisions governing how the board operates and grants the EPA Administrator a good deal of power regarding legal interpretations. READ MORE
New non-waste fuel determination
EPA recently weighed in on another Part 241 non-waste fuel determination. The latest determination is for "waste" paper generated at certain pulp and paper facilities. Though the Part 241 regulations fall outside of the hazardous waste program, such determinations impact CAA compliance requirements. READ MORE
Secure water

Water consumption is on the forefront of sustainability initiatives. And with a global footprint that impacts over 190 countries, Unilever is working to conserve water. However, a significant catch-22 is that the major water useage itself comes from using Unilever products! Even so, it is developing water-smart products that require less water to help modify consumer behavior. Tackling complex global water issues with a range of multifaceted solutions—is the wave of the future.


If you have received this email in error or wish to remove your name from our subscriber list, you may unsubscribe here. You may also update your profile here. If you need to contact us directly about subscription or other issues, you may email us at mccoyreview@mccoyseminars.com or call us at 303-526-2674.
Copyright ©2020 McCoy and Associates, Inc. 12596 West Bayaud Avenue, Suite 210 Lakewood, CO 80228
McCoy and Associates, Inc. makes no representation, warranty, or guarantee in connection with any guidance provided in RCRA Review. McCoy and Associates, Inc. expressly disclaims any liability or responsibility for loss or damage resulting from its use or for the violation of any federal, state, or municipal law or regulation with which such guidance may conflict. Any guidance in RCRA Review is general in nature related to the federal RCRA regulations. Persons evaluating specific circumstances dealing with RCRA regulations should review state and local laws and regulations, which may be more stringent than federal requirements. In addition, the assistance of a qualified professional should be enlisted to address any site-specific circumstances.