Here's the issue of McCoy Review you requested:

October 2022
McCoy = detailed training
Whether it's RCRA or CAA, in-person or .VIRTUAL, we provide training from top to bottom and side to side. To gain insights, we start with the history and development of the regulations, then offer strategic viewpoints to help keep your facility in compliance and share practical (and tactical) tips. We know the regs so well, we'll point out where regs have become outmoded, thus are less helpful. Questions? Say hello@mccoyseminars or speak with a presenter after the seminar at 303-526-2674 (complimentary, of course).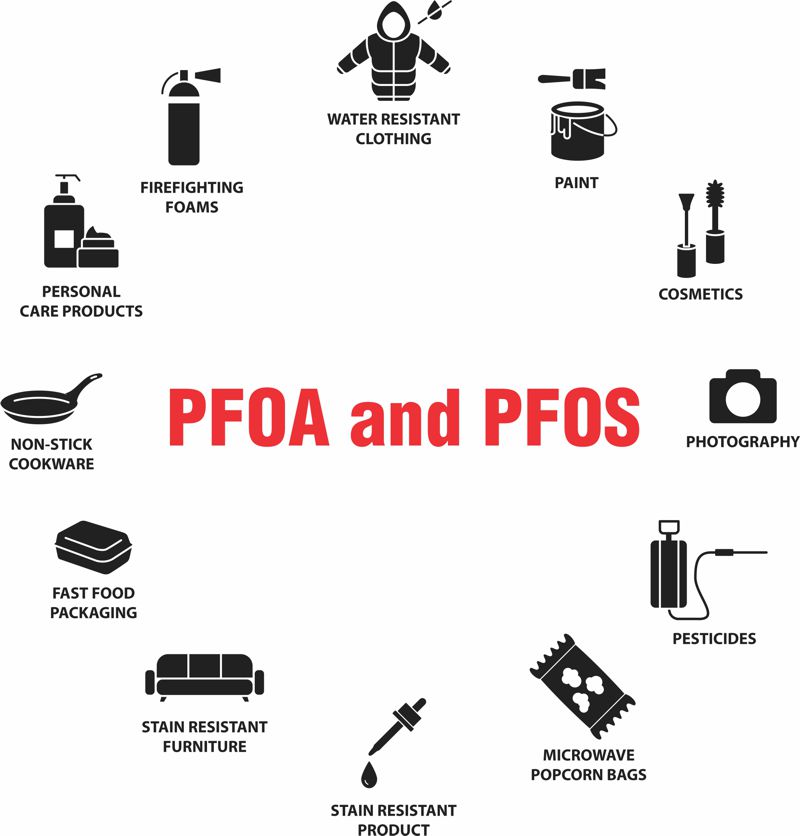 Proposing PFOA and PFOS for CERCLA
In September, EPA proposed designating the two most well-studied PFAS, perfluorooctanoic acid (PFOA) and perfluorooctanesulfonic acid (PFOS), as CERCLA hazardous substances. This designation would include their salts and structural isomers and set a reportable quantity of one pound. Evidence indicates these "forever" chemicals may present a substantial danger to public health and the environment when released. A CERCLA hazardous substance designation would facilitate the cleanup of contaminated sites and reduce human exposure to these chemicals. Additionally, EPA and state agencies could more easily respond to PFOA and PFOS releases and recover cleanup costs from potentially responsible parties. READ MORE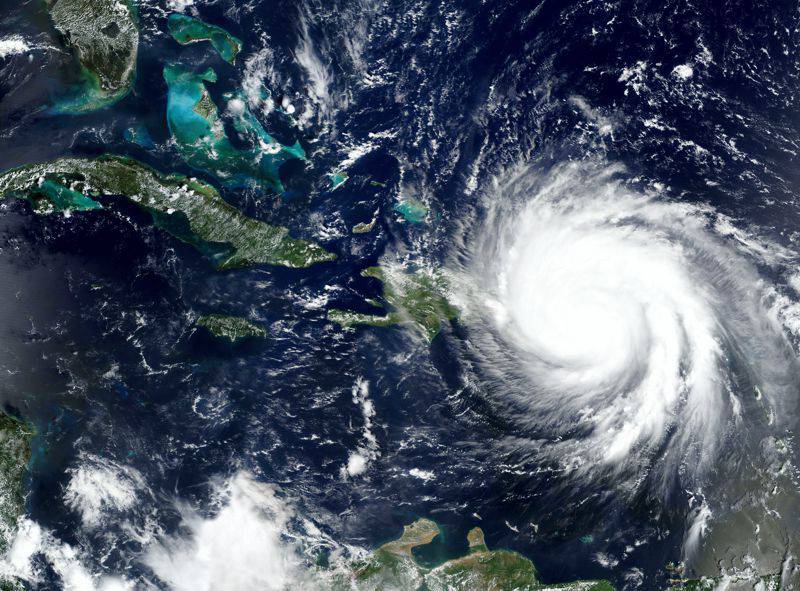 Climate resiliency and Ian
The streets in this Fort Myers, Florida neighborhood were designed to flood—so houses don't. Native landscaping helps control storm water. Power and internet lines are buried to avoid wind damage, and homes are built to Florida's robust building codes. Climate resiliency was built into the fabric of this community for a safer future. Find out how Babcock Ranch survived 2022 Hurricane Ian with little damage.
Petition to sweep SSM from NSPS

Under the Part 61 NESHAP and Part 63 air toxics program, a facility is not exempt from emissions limits during periods of startup, shutdown, and malfunction (SSM). However, under many Part 60 NSPS, facilities are exempt from emission limits during SSM. A September 2022 petition to EPA from numerous environmental interest groups aims to change this. Citing a 2008 court finding, the petition claims the SSM exemptions under NSPS are illegal and should be removed from all standards under the NSPS program. READ MORE
Turbo RCRA

The beauty of our RCRA Refresher is that it's fast. We cover the essential parts of RCRA that you need to keep your facility in compliance, in two days. The flip side is the pace is accelerated, so if you have experience with RCRA, it's the seminar for you. However, those new to RCRA may be more comfortable in our 5-Day class. We have one .VIRTUAL Refresher—and one "in-person" Refresher to choose from. Register today.

Nov 15–16, 2022 Houston "In-Person" RCRA Refresher
Feb 15–16, 2023 .VIRTUAL RCRA Refresher
Sea turtles back in LA
Louisiana had been dismissed as a nesting ground until the endangered sea turtles were spotted for the first time in 75 years. The Chandeleur Islands off the coast of Louisiana are now finding both kemp and loggerhead sea turtle hatchlings. The islands have the safe habitat needed for hatchings to survive. To see the future for sea turtles in Louisiana, read the full story here.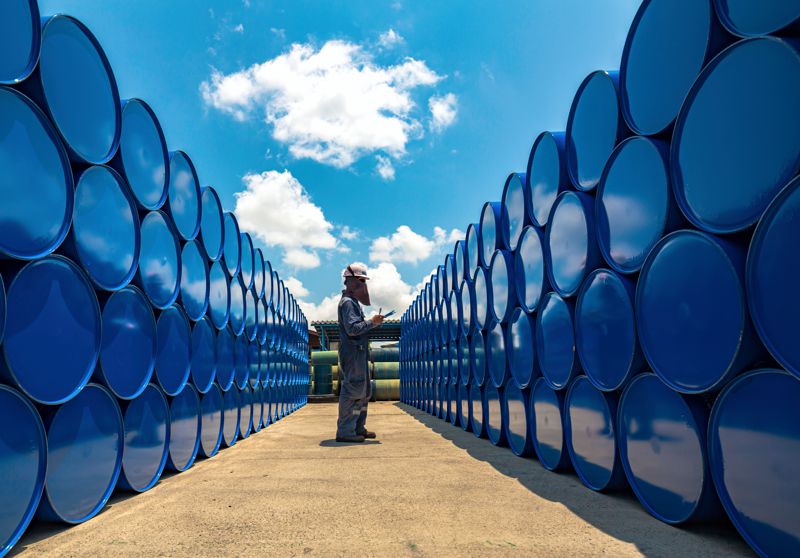 Damaging drum report
Recently, EPA published a damage case report on drum reconditioning facilities. Drum reconditioning facilities clean and recondition plastic and metal drums for resale, reuse, or disposal. EPA believes many drum reconditioning facilities are not properly managing the containers they receive nor adequately determining if they are RCRA-empty. These failures can cause a chain reaction of missed RCRA requirements, from mismanaging the residues left in the containers to not characterizing the wastes properly. The damage case report reviews the regulatory problems facing drum reconditioning facilities and provides summaries of facilities that have faced these violations. READ MORE
Q3 .V RCRA 5D

The last two .VIRTUAL 5-Day seminars of 2022 are October 24–28 and December 5–9. We'll clarify RCRA via a learning pace that makes it easier to comprehend and digest. We teach with a methodical, "building block" process and the seminar centers around waste identification, myriad generator issues, satellite accumulation, and more. Then we'll move on to advanced topics including RCRA air regs, land disposal, and yep, more.

See the 5-Day .VIRTUAL agenda
Register for our RCRA .VIRTUAL 5-Day
Clearing up the DSW exclusions

August 2022 guidance from EPA clarifies the differences between the 2015 and 2018 definition of solid waste (DSW) rules, particularly the transfer-based and verified recycler exclusions. The DSW exclusions facilitate the legitimate recycling of hazardous secondary materials. In this guidance, EPA reviews the complicated aspects of these rules, like state adoption and interstate shipments of hazardous secondary materials. The guidance also covers the "reasonable efforts" audit requirement per the 2018 DSW rule. READ MORE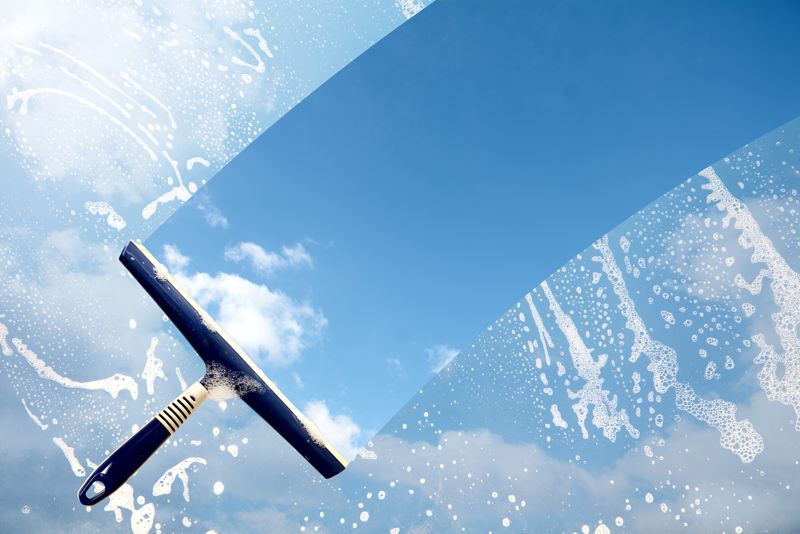 Clear the air with McCoy
With climate change and the uncertainty it's bringing to everyday life, understanding the air regs is essential for compliance—and to protect our communities. Attend our .VIRTUAL CAA class and you'll walk away with clarity on the air pollutants and how they interact with CAA programs, a better grasp of the source category standards, practical knowledge of new source review (NSR), and more. See our air agenda and schedule.
CAA Agenda
CAA .VIRTUAL Seminar dates
Register for CAA .VIRTUAL Seminar
Dow and toothpaste?
Recyclable toothpaste packaging has long been on the back burner due to material challenges. Non-recyclable plastics and aluminums were used to make toothpaste tubes until Dow's recent recyclable design. These new, recyclable toothpaste tubes are now available at stores and it is hoped recycling will lower the tons of waste that go to landfills each year.
2022–2023 Seminars
3-Day CAA Seminars
.VIRTUAL: January 10–12, 2023
.VIRTUAL: April 4–6, 2023
.VIRTUAL: July 18–20, 2023
5-Day RCRA Seminars
.VIRTUAL: October 24–28, 2022
.VIRTUAL: December 5–9, 2022
.VIRTUAL: January 23–27, 2023
Virginia Beach: March 13–17, 2023
.VIRTUAL: April 24–28, 2023
Denver: June 5–9, 2023
.VIRTUAL: July 31–August 4, 2023
2-Day RCRA Refreshers
Houston: November 15–16, 2022
.VIRTUAL: February 15–16, 2023
Visit understandrcra.com to register or call us at 303-526-2674.


If you have received this email in error or wish to remove your name from our subscriber list, you may unsubscribe here. You may also update your profile here. If you need to contact us directly about subscription or other issues, you may email us at mccoyreview@mccoyseminars.com or call us at 303-526-2674.
Copyright ©2022 McCoy and Associates, Inc. 12596 West Bayaud Avenue, Suite 210 Lakewood, CO 80228
McCoy and Associates, Inc. makes no representation, warranty, or guarantee in connection with any guidance provided in RCRA Review. McCoy and Associates, Inc. expressly disclaims any liability or responsibility for loss or damage resulting from its use or for the violation of any federal, state, or municipal law or regulation with which such guidance may conflict. Any guidance in RCRA Review is general in nature related to the federal RCRA regulations. Persons evaluating specific circumstances dealing with RCRA regulations should review state and local laws and regulations, which may be more stringent than federal requirements. In addition, the assistance of a qualified professional should be enlisted to address any site-specific circumstances.