Here's the issue of McCoy Review you requested:

May 2022
G5 MACT white (hot) paper
Hot off the press, McCoy has a new white paper. Site remediation not only poses RCRA challenges but also has CAA implications. Facilities conducting "site remediation activities," including spill cleanups, may be subject to the Part 63, Subpart GGGGG site remediation MACT standard under the CAA. If your facility is already a major source of hazardous air pollutants—or would be due to site remediation activities—the G5 MACT probably applies. Our G5 MACT white paper will help you understand whether this standard applies to your situation, provides tips on the CAA/RCRA interface, applicability, compliance dates, exemptions, and reviews the compliance requirements. If conducting site remediation cleanup activities is in your future, you won't want to miss this.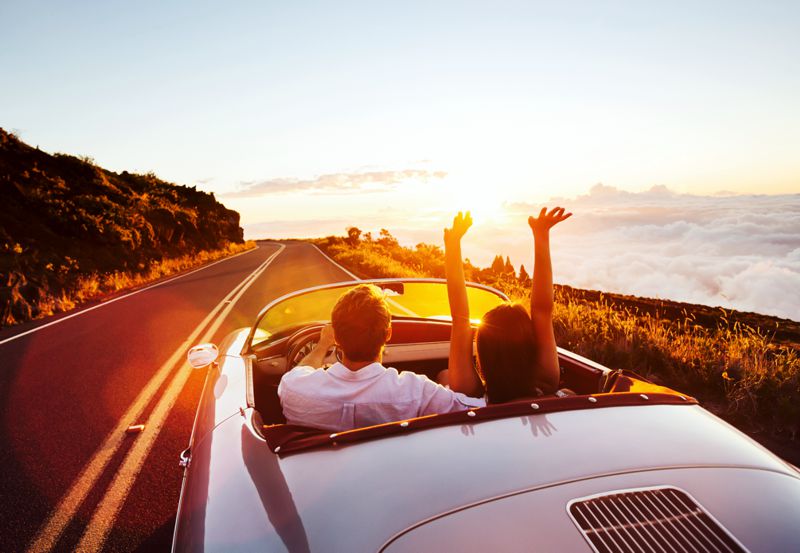 Refresh and relax this summer
Don't spend the best months of the year caught up worrying about RCRA. Knock out your training early and then relax this summer! Find out the details for our June 21-22, 2022 .VIRTUAL Refresher seminar. McCoy Refreshers are two full days (well spent) in a fast-paced class that clarifies the essential RCRA regulations. So come ready and bring questions!
Register for our June Refresher
.VIRTUAL Refresher Agenda
e-Manifest destiny

EPA published a proposal on April 1, 2022 to amend several provisions in the hazardous waste manifest regulations. The amendments would change how generators receive signed copies of manifests from receiving facilities. They would also alter procedures for exception, discrepancy, and unmanifested waste reports. Other proposed amendments include integrating export manifests into the e-manifest system, revising the movement document requirements, and improving compliance with import and export consents. Integration of e-manifests and biennial reports was also discussed. Find more information and how to comment in our article. READ MORE
RCRA in-person!
Need RCRA training, but can't attend virtually? Our 5-Day in-person RCRA seminar hosted at Harveys Lake Tahoe, Nevada, August 22-26, 2022, is our last 5-Day "in-person" seminar of 2022. Reserve a seat while you still can! Follow the links below for the agenda and to make hotel accommodations. For more information, call us at 303-526-2674.
Class agenda
Book a hotel room with Harveys Lake Tahoe
OBSM reclamation residues regulated?
Recycling processes involve many considerations, not only regarding the materials being recycled, but also for any reclamation residues. New EPA guidance delves into these issues for oil-bearing secondary materials (OBSM) reclaimed under the transfer-based exclusion. In this situation, does the exclusion extend to the reclamation residues? And how will the derived-from rule apply? The answers to these questions are key to determining whether the reclamation residues are hazardous waste. We discuss EPA's response in our article. READ MORE
CAA restlessness?
Is a Clean Air Act conundrum leaving you restless at night? Perhaps you can forget about it when you get home from work but as soon as your head hits the pillow… just like that, CAA thoughts come back. During a McCoy CAA .VIRTUAL seminar, you'll learn the tools to tackle CAA's complexity…and catch up on your sleep!
Join McCoy's Clean Air Act seminar this August 9-11, 2022.
Better lithium battery blueprint

EPA gathered stakeholders from multiple sectors and hosted a virtual workshop on solutions to prevent fires from lithium-ion battery disposal and promote recycling of these batteries. To prevent fires, stakeholders suggested increasing public education and awareness of proper lithium-ion battery management. Suggestions for recycling focused primarily on the universal waste program and clarifying the regulations to include lithium-ion batteries and the unique hazards associated with their management. READ MORE
Madrid's green battle against heat

Madrid, Spain is facing a tough fight against climate change and is considered one of the world's hottest and driest cities. Read this, and learn how they're fighting the climate battle by growing natural plants. Through innovative rooftop gardens and enormous vertical plant walls, Madrid is strategically planning large-scale plantings to cool its temperature down with a very green approach.
CERCLA list adds HAP, loses K codes

EPA issued technical amendments modifying the CERCLA list of hazardous substances. [87 FR 20721] The amendments include adding a new CAA hazardous air pollutant 1-bromopropane (see previous article) and removing several vacated RCRA K-code wastes: K064, K065, K066, K090, and K091. The final rule was effective April 8, 2022.
Air-filtering paint
The air-filtering paint mentioned in Houston's White Rhino is called Airlite. This paint naturally generates negative ions, which can purify the air and it kills surface bacteria in the process. It may even help to fight and hinder the spread of Covid-19. Read more about the fascinating new technology and how it's helping create a healthier environment.
300-mile adventure diet
Greg Hill is known for being a ski guide, professional skier and having a love for adventure, all while advocating sustainability. Greg makes the argument that you can find plenty of adventure within 300 miles, roughly one full tank of gas, and this has a smaller environmental impact than a long-distance trip. Check out Greg's journeys and start planning your own trip!
2022 Seminars
3-Day CAA Seminars
.VIRTUAL: August 9–11, 2022
.VIRTUAL: October 4–6, 2022
5-Day RCRA Seminars
Hilton Head Island: May 23–27, 2022
.VIRTUAL: July 25–29, 2022
Lake Tahoe: August 22–26, 2022
.VIRTUAL: September 12–16, 2022
.VIRTUAL: October 24–28, 2022
.VIRTUAL: December 5–9, 2022
2-Day RCRA Refreshers
.VIRTUAL : June 21–22, 2022
.VIRTUAL : September 27–28, 2022
Houston: November 15–16, 2022
Visit understandrcra.com to register or call us at 303-526-2674.


If you have received this email in error or wish to remove your name from our subscriber list, you may unsubscribe here. You may also update your profile here. If you need to contact us directly about subscription or other issues, you may email us at mccoyreview@mccoyseminars.com or call us at 303-526-2674.
Copyright ©2022 McCoy and Associates, Inc. 12596 West Bayaud Avenue, Suite 210 Lakewood, CO 80228
McCoy and Associates, Inc. makes no representation, warranty, or guarantee in connection with any guidance provided in RCRA Review. McCoy and Associates, Inc. expressly disclaims any liability or responsibility for loss or damage resulting from its use or for the violation of any federal, state, or municipal law or regulation with which such guidance may conflict. Any guidance in RCRA Review is general in nature related to the federal RCRA regulations. Persons evaluating specific circumstances dealing with RCRA regulations should review state and local laws and regulations, which may be more stringent than federal requirements. In addition, the assistance of a qualified professional should be enlisted to address any site-specific circumstances.