Here's the issue of McCoy Review you requested:

October 2023
Scary RCRA
Everyone loves to celebrate during this haunted time of year. Whether it's decorating the yard with skeletons and tombstones, devouring your third Pumpkin Latte of the day, or stocking up on candy, everyone has a tradition. But what's frightening RCRA pros this year isn't your typical ghost or goblin…it's the bone-chilling haz waste regs! If you're aghast at the complexity, consider McCoy's virtual 5-Day RCRA seminar, October 30-November 3, and get back to enjoying your frightful traditions.
New FY2024-2027 NECIs
With a focus on environmental justice, EPA's Office of Enforcement and Compliance Assurance has chosen six national enforcement and compliance initiatives (NECIs) for FY2024-2027. NECIs address what the agency feels are the most significant public health and environmental challenges. While some NECIs have been retained from FY2020-2023, the previous focus on reducing hazardous air emissions from hazardous waste facilities is noticeably absent. READ MORE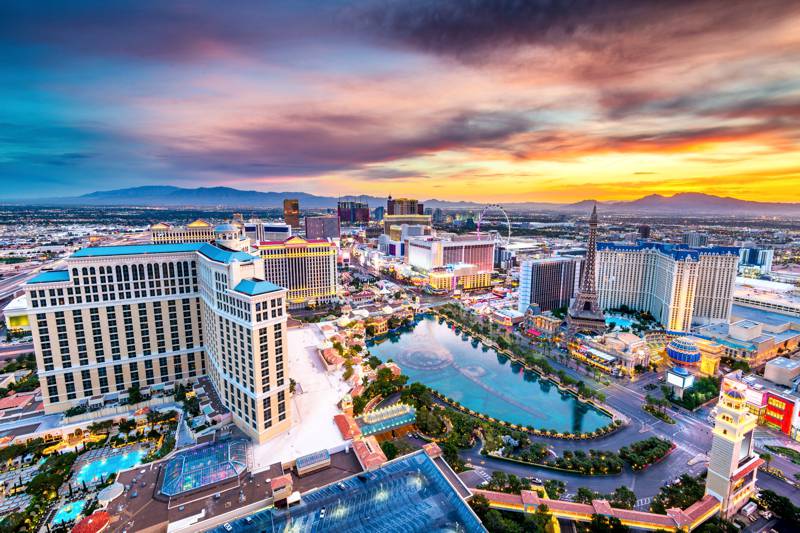 More seats open in Vegas!
Wow, we've had a lot of interest in the upcoming 5-Day RCRA seminar in Las Vegas this December! So much so, we've gotten additional meeting space—giving everyone a chance to sign up. If you've been considering the Las Vegas seminar—REGISTER NOW—and make your lodging room block reservations ASAP! The Orleans is booking up fast and the hotel may sell out over the seminar days. For fun before or after the seminar, get tickets and check out the cutting-edge Las Vegas Sphere experience!
Sign up for the Las Vegas seminar
Las Vegas 5-Day Agenda
From OIAI to MM2A

A unique aspect of the CAA air toxics program is the idea of a major versus an area source and how associated emission standards can be drastically different. For most of the program's history, once a source was considered "major" for a specific MACT standard it was always major for that standard. That policy was withdrawn in 2018, but EPA wants to tighten things back up. The agency is proposing to allow permittees to go from major source to area source status. To prevent backsliding, however, it will also require sources to follow safeguards ensuring their actual emissions do not increase. READ MORE
Project Puffin

What was considered a novel concept five decades ago is playing a huge role in saving the dwindling Atlantic puffin population in Maine. The idea to translocate a handful of baby puffins from a thriving population in Canada to the not-so-thriving population in Maine is a conservation success story. This, known as Audubon's "Project Puffin," celebrates 50 years of protecting puffins and pioneering the techniques needed to help these seabirds thrive. Watch this video follow the conservation story.

Learn about Audubon's Project Puffin
Next Refresher

Our next .VIRTUAL RCRA Refresher is November 14-15,, and it's about a month away, which means it's time for Team McCoy to ship out course materials! These seminar packages include a binder with updated course notes, along with McCoy's RCRA Unraveled and Reference books. These practical materials are used in the seminar, so register today so there is plenty of lead time for shipping. That way, you'll avoid late-registration shipping costs and ensure you receive your materials well before the seminar. And last, but not least… be sure to give us an accurate shipping address when you sign up!

Register for the November .VIRTUAL Refresher
RCRA Refresher Agenda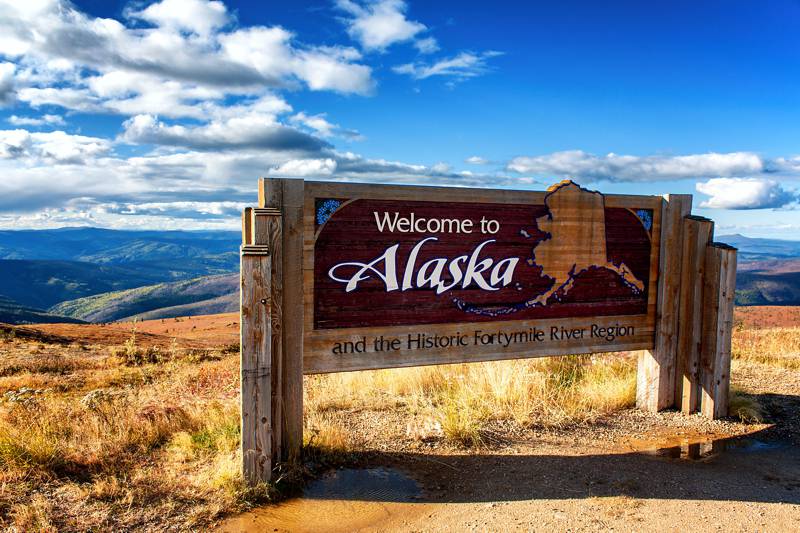 RCRA authorization in the last frontier
In the U.S., only two states are not authorized to administer their own RCRA program—that's about to change. Alaska is pursuing RCRA authorization, meaning The Last Frontier will have its own RCRA program and will administer it in lieu of EPA. Over the next two years, Alaska's Department of Environmental Conservation will be working on RCRA program development to gain EPA approval for an Alaskan hazardous waste program. READ MORE
Continue the CAA story
The Clean Air Act has done wonders since 1970. But that doesn't mean the story is over—as the job of protecting clean air is never complete. Air standards must be updated as the knowledge of pollutants grows. And even with all its success, we have more work to do to protect the places where we live, work, and play. Sign up for the January 16-18, 2024 seminar, and help add a new chapter to the CAA story.
Round two HAZMAT FAQ

On August 18, 2023, the Pipeline and Hazardous Materials Safety Administration (PHSMA) published its second set of frequently asked questions on hazardous materials regulations. [88 FR 56702] These FAQs, focusing on incident reporting, are part of PHSMA's initiative to convert historical letters of interpretation on hazmat regulations into a user-friendly format. PHSMA published its first set of FAQs on March 22, 2022, which focused on hazmat regulation applicability. [87 FR 85694] Those interested in other PHMSA rules and notices published in the Federal Register can search for them on the administration's Notices and Rulemaking Documents webpage.
NYC's record-breaking flood

New York City's record-breaking flash floods this fall are a significant cause for concern as the city endured a month's worth of rainfall in just a few hours. The downpour is up to 20% wetter than it would be a decade ago according to ClimaMeter, a scientific consortium of international partners studying extreme weather events, and this indicates NYC's need for improved infrastructure. Climate change impacts are becoming more common and most major US cities haven't been able to keep pace, leaving the door open for future floods and extreme events.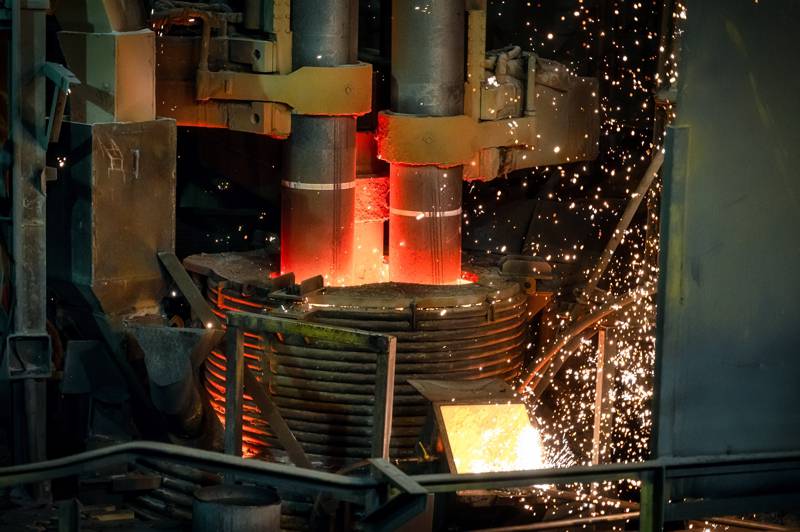 EPA updates EAFs
Fed almost entirely by scrap metal, electric arc furnaces (EAFs) are efficient metal recyclers operating in batches (cycles) typically lasting 2-10 hours. These secondary steel manufacturing operations are regulated under NSPS and NESHAP, and EPA recently updated the Part 60 requirements. Effective August 25, 2023, EAF regulations have minor updates under Subparts AA and AAa, and new sources are now subject to Subpart AAb. The changes are not particularly drastic, with the focus remaining on controlling particulate matter emissions and reducing stack gas opacity. READ MORE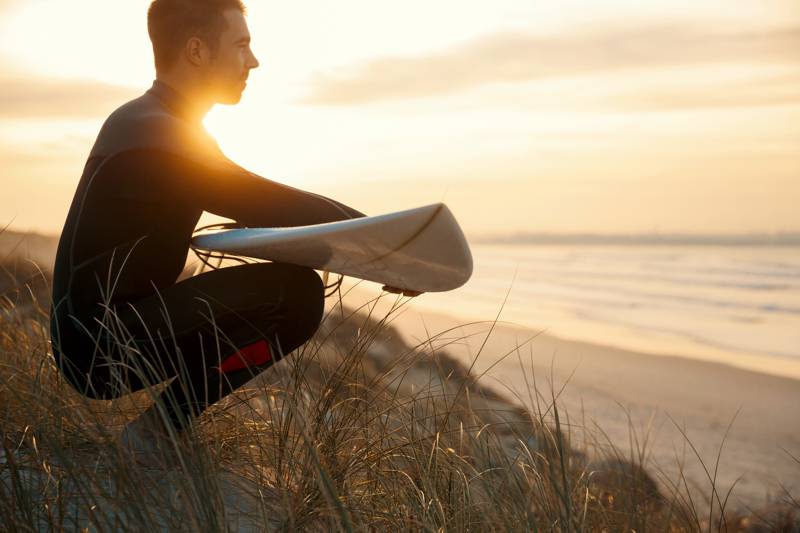 Patagonia's surf rescue
Wetsuits need a long overdue design update to make them more sustainable. Surf wetsuit gear only lasts a single season, and the material is not biodegradable so surfers end up tossing them in the trash. And agonizingly that's just the beginning… wetsuits contain neoprene, a synthetic rubber pollutant. Manufacturing neoprene creates cancer causing chemicals. The product needed a change and fortunately Patagonia is stepping up with their new brand of Yulex wetsuits, which could set a new standard for the industry.
2023–2024 Seminars
3-Day CAA Seminars
.VIRTUAL: January 16–18, 2024
.VIRTUAL: April 9–11, 2024
.VIRTUAL: August 6–8, 2024
.VIRTUAL: October 22–24, 2024
5-Day RCRA Seminars
.VIRTUAL: October 30–November 3, 2023
Las Vegas: December 4–8, 2023
.VIRTUAL: February 5–9, 2024
Virginia Beach: March 11–15, 2024
.VIRTUAL: May 6–10, 2024
Denver: June 24–28, 2024
.VIRTUAL: July 22–26, 2024
Lake Tahoe: August 19–23, 2024
.VIRTUAL: September 16–20, 2024
.VIRTUAL: November 4–8, 2024
2-Day RCRA Refreshers
.VIRTUAL: November 14–15, 2023
.VIRTUAL: February 21–22, 2024
.VIRTUAL: June 11–12, 2024
Houston: November 20–21, 2024
Visit understandrcra.com to register or call us at 303-526-2674.


If you have received this email in error or wish to remove your name from our subscriber list, you may unsubscribe here. You may also update your profile here. If you need to contact us directly about subscription or other issues, you may email us at mccoyreview@mccoyseminars.com or call us at 303-526-2674.
Copyright ©2023 McCoy and Associates, Inc. 12596 West Bayaud Avenue, Suite 210 Lakewood, CO 80228
McCoy and Associates, Inc. makes no representation, warranty, or guarantee in connection with any guidance provided in RCRA Review. McCoy and Associates, Inc. expressly disclaims any liability or responsibility for loss or damage resulting from its use or for the violation of any federal, state, or municipal law or regulation with which such guidance may conflict. Any guidance in RCRA Review is general in nature related to the federal RCRA regulations. Persons evaluating specific circumstances dealing with RCRA regulations should review state and local laws and regulations, which may be more stringent than federal requirements. In addition, the assistance of a qualified professional should be enlisted to address any site-specific circumstances.