Here's the issue of McCoy Review you requested:

March 2023
Dive into PFAS data
The PFAS Analytical Tools are an integration of publicly available PFAS data. The tools consolidate 11 different databases into an interactive map of the United States. Users can find information on Clean Water Act discharges, spills, PFAS manufacturers, PFAS detection in the environment, and more. If you have ever wondered how your community has been affected by PFAS, you can use the PFAS Analytical Tools to find out more. READ MORE
April CAA training. Try it!
Springtime is around the corner and it's tough to beat the feeling of the warm spring air—especially after the oh-so-cold winter months. This makes it the perfect time to sign up for McCoy's virtual Clean Air Act seminar April 4-6, 2023. Gain a deeper understanding of the air regulations, learn how we can protect the air and then enjoy a breath of fresh air in springtime.
Can bottles help beaches?
Tons of glass bottles are wasted each year as a result of the New Orleans food and beverage scene and erosion from heavy storms has caused thousands of miles of the Louisiana coastline to disappear. Glass Half Full, a local recycling program, is attempting to turn these two negative situations into a positive by recycling the waste from glass bottles into sand that can be used to rebuild the eroding Louisiana beaches.
Yep. You're a RCRA pro!
Do you think you might be a… RCRA pro? Well then, don't be modest, it's time you sign up for our "in-person" RCRA Refresher, a seminar tailor-made for RCRA pros who are comfortable with the regs. If you've been to one of our Refreshers already, there's no better way to maintain your pro status than by updating your knowledge and attending again. The next one is coming up in Houston, Texas, May 17-18, 2023. Remember, it's the only McCoy "in-person" RCRA refresher this year, so don't miss out. Register today.
Climate change and ski suits

The pro ski racing season ends in March but the U.S. ski team has been keeping the climate change conversation in the spotlight. At the 2023 World Championship, racers wore a new suit design with images of icebergs breaking off from the effects of high temperatures—painting a challenging picture. Climate change is bringing water issues with snow coming earlier and melting faster. This issue is dear to a skier's heart because climate change impacts the future of snow…and skiing.

Check out the U.S. ski team's new race suits!
Reconsidering PM NAAQS

On January 27, 2023, EPA proposed its reconsideration of the particulate matter (PM) national ambient air quality standards (NAAQS). [88 FR 5558] The agency is considering retaining most of the current primary and secondary standards for PM10 and PM2.5 while changing the primary annual PM2.5 standard from 12.0 µg/m3 to between 9.0 and 10.0 µg/m3. Revisions to the air quality index (for communicating to the public about daily air quality) and monitoring network design criteria (focusing on environmental justice) are also on the table. EPA has provided additional information on the PM NAAQS reconsideration, including fact sheets, maps, and a PowerPoint presentation. Comments may be submitted through March 28, 2023 via Docket ID No. EPA-HQ-OAR-2015-0072.
Hazmat FAQ

On March 22, 2022, the Pipeline and Hazardous Materials Safety Administration (PHSMA) announced an initiative to convert historical letters of interpretation applicable to the hazardous materials regulations into frequently asked questions. [87 FR 75694] The goal is to bolster the value of PHSMA's online code of federal regulations as well as improve public understanding and awareness of the hazardous materials regulations by making this guidance more easily available. The FAQs will be added to PHMSA's online CFR tool.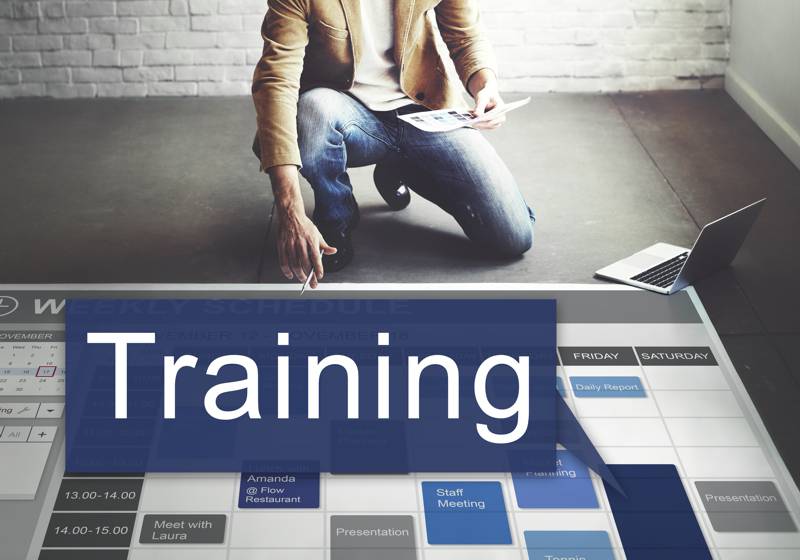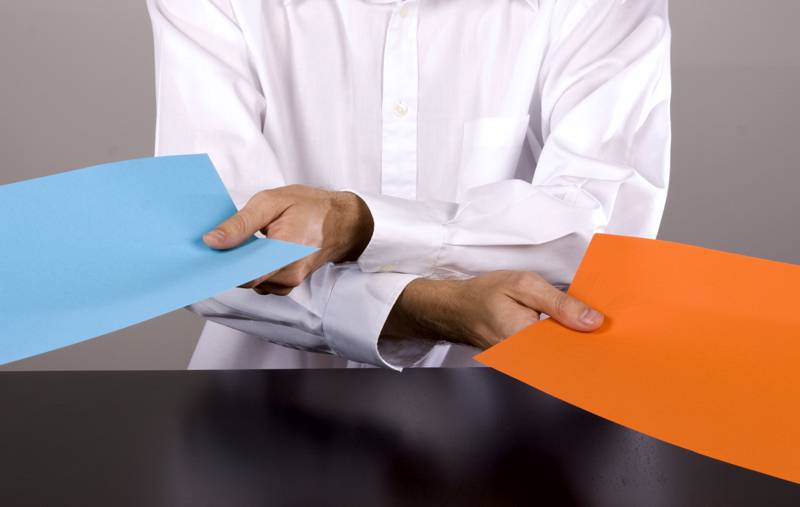 EPA passes on PVC petition
The Center for Biological Diversity requested that discarded polyvinyl chloride (PVC) be listed as hazardous waste under RCRA. [88 FR 2089] EPA has denied the petition, claiming the petition does not provide sufficient evidence suggesting managing discarded PVC as a hazardous waste would reduce exposure to phthalates. The petition claims exposure from marine litter, poorly lined landfills, and atmospheric exposure from incineration warrant the hazardous waste classification. EPA clarifies that RCRA already prohibits open solid waste dumping, including marine litter. Landfills are already required to control blowing litter and leachate, disposal of PVC at hazardous waste landfills would not be any different. Air emissions from incinerating municipal-type solid waste are already regulated under the Clean Air Act.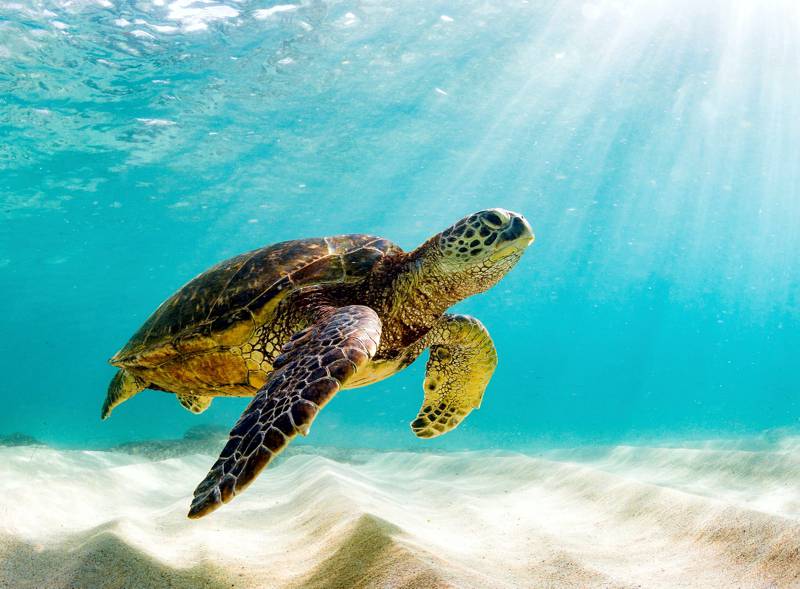 Good news for the ocean
The United Nations is putting a decade's worth of debate to rest after reaching an agreement to protect the world's oceans and it's a reason to celebrate. The agreement called the High Seas Treaty aims to restrict fishing and regulate boat traffic and deep-sea mining in an effort to protect 30% of the world's oceans. It's clear this will improve the protection of marine life, and seems like a pretty straightforward decision, so why did it take years of debate to come to a resolution?
OB/OD regs reviewed

In July 2022, EPA published guidance on the permitting requirements for open burning/open detonation (OB/OD) units. This guidance was discussed in the August McCoy Review. In February and March 2022, EPA hosted virtual meetings requesting input on how to amend the OB/OD regulations with EPA regions, tribes, community and environmental groups, and owners/operators of OB/OD units. In December 2022, EPA hosted a public engagement webinar covering the proposed OB/OD rulemaking. More information on the rulemaking and the recordings of the 2022 meetings can be found on EPA's website.
OMG, I forgot to register

Yikes! I forgot to sign up for McCoy's .VIRTUAL seminar and I'll need the course materials before class begins! To assist, you may register at the last minute, and we offer multiple shipping options and (for an extra charge) we'll expedite shipping the materials to you. If you register four business days before the seminar, UPS 2-Day shipping charge is extra. If you register two business days prior to the seminar, UPS Overnight charge is extra. If budget is an issue, register—EARLY!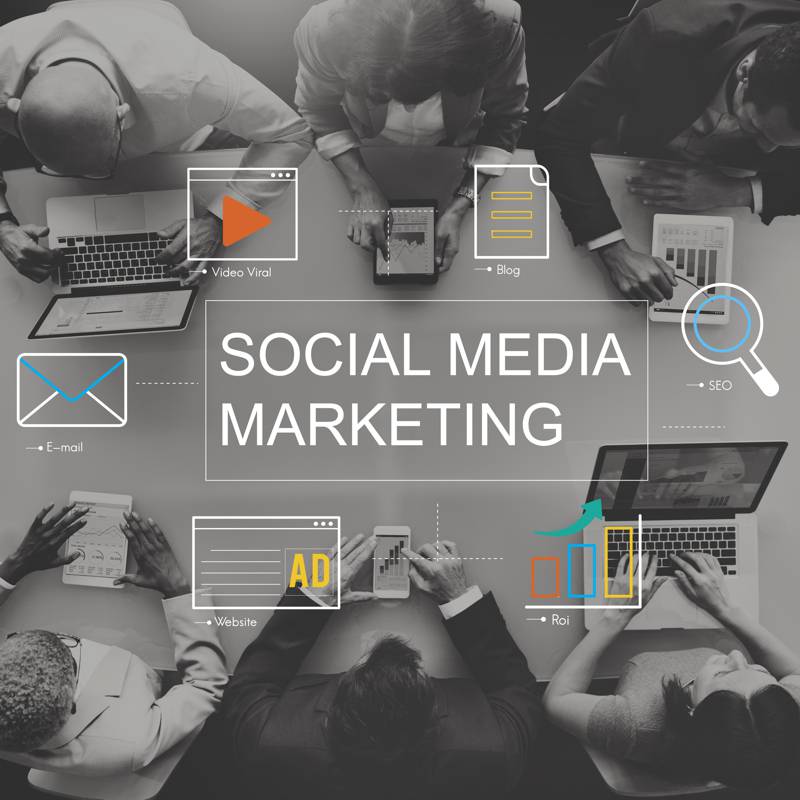 Compliance becomes social
Regulatory compliance may be a primary focus for environmental professionals, but when your facility is in violation, what is the real root cause? Achieving long-lasting compliance is often not as simple as just "putting the lid on the drum" or "segregating the waste streams". A successful environmental program may require a fundamental behavior change. Fortunately, EPA has some tips on creating messages to drive that behavior change, and it starts with something that might not be in the typical environmental manager's wheelhouse: social marketing. EPA's social marketing webinars will guide you through the ten steps to create a successful social marketing program and give you one more tool to help your facility maintain regulatory compliance.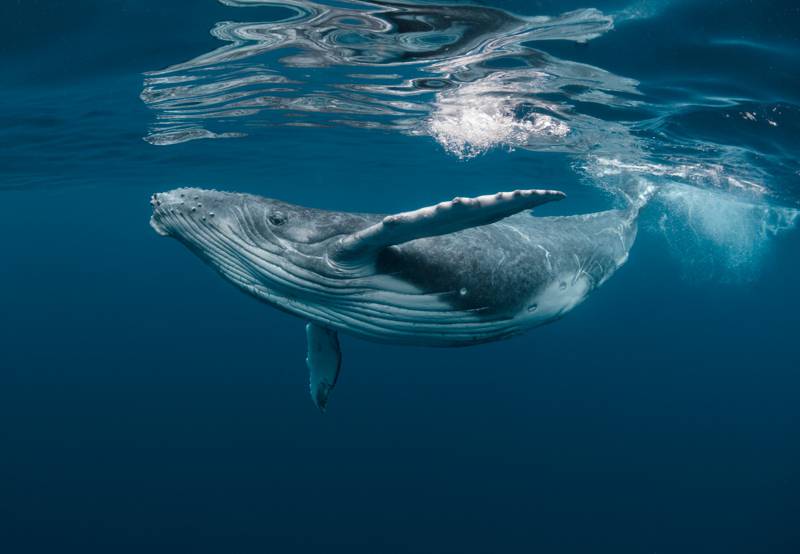 Slow down for whales
Sometimes the simplest solution is the one that ends up working and that's exactly how the whale strike problem in the Santa Barbara Channel was fixed. Increased ship speeds traveling over the channel caused a rise in whale strikes and the simple solution was… you guessed it… asking the ships to slow down. This solution has reduced the number of whale strikes significantly, and has come to have many other unexpected benefits.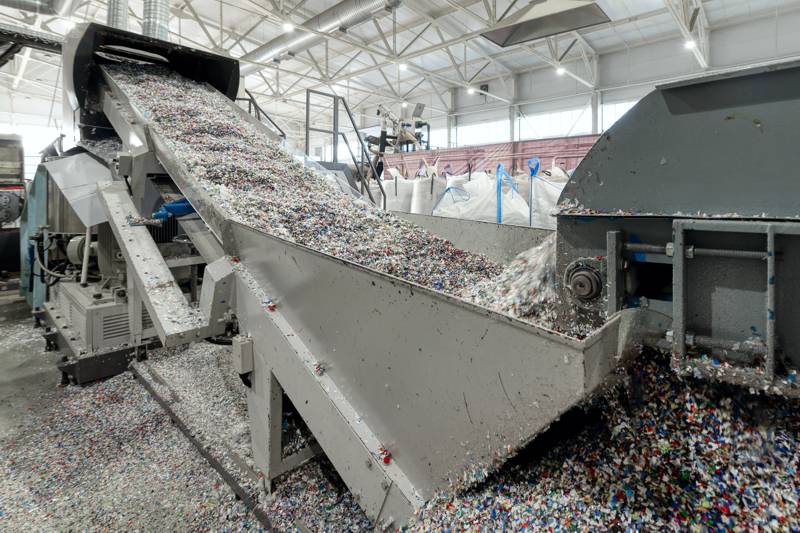 Fluffy, not stuffy
A specific processed engineered fuel product called "fluff" is considered a non-waste fuel product under §241.3(b)(4) when burned for energy recovery. In this specific operation, the fluff is being used as a substitute for coal and wood/biomass in stoker boilers. [RO 14957] To be considered a non-waste fuel under §241.3(b)(4), the regulations require processing of the nonhazardous secondary materials (NHSM) to meet the definition of "processing" in §241.2 and also to meet the legitimacy factors for fuels in §241.3(d)(1). However, determining if an operation meets the definition of "processing" is done on a case-by-case basis. Units burning the NHSM must also meet applicable emission standards for solid waste under Section 129 of the Clean Air Act.
2023 Seminars
3-Day CAA Seminars
.VIRTUAL: April 4–6, 2023
.VIRTUAL: July 18–20, 2023
.VIRTUAL: October 10–12, 2023
5-Day RCRA Seminars
.VIRTUAL: April 24–28, 2023
Denver: June 5–9, 2023
.VIRTUAL: July 31–August 4, 2023
Lake Tahoe: August 14–18, 2023
.VIRTUAL: September 18–22, 2023
.VIRTUAL: October 30–November 3, 2023
Las Vegas: December 4–8, 2023
2-Day RCRA Refreshers
Houston: May 17–18, 2023
.VIRTUAL: September 6–7, 2023
.VIRTUAL: November 14–15, 2023
Visit understandrcra.com to register or call us at 303-526-2674.


If you have received this email in error or wish to remove your name from our subscriber list, you may unsubscribe here. You may also update your profile here. If you need to contact us directly about subscription or other issues, you may email us at mccoyreview@mccoyseminars.com or call us at 303-526-2674.
Copyright ©2023 McCoy and Associates, Inc. 12596 West Bayaud Avenue, Suite 210 Lakewood, CO 80228
McCoy and Associates, Inc. makes no representation, warranty, or guarantee in connection with any guidance provided in RCRA Review. McCoy and Associates, Inc. expressly disclaims any liability or responsibility for loss or damage resulting from its use or for the violation of any federal, state, or municipal law or regulation with which such guidance may conflict. Any guidance in RCRA Review is general in nature related to the federal RCRA regulations. Persons evaluating specific circumstances dealing with RCRA regulations should review state and local laws and regulations, which may be more stringent than federal requirements. In addition, the assistance of a qualified professional should be enlisted to address any site-specific circumstances.