Here's the issue of McCoy Review you requested:

July 2023
Raptor memories
McCoy's networking event at the June Denver 5-day seminar was a smashing success! Our office is a "stone's throw" from the Sheraton Denver West hotel where the seminar was held. The highlight of the event was the presentation by Mr. Kin Quitugua, master falconer. Kin and his docents brought four raptors and flew a Harris hawk down the hall—inside our office! Thank you to all who shared their evening with Team McCoy!
Check out the birds of prey in action!
Lowdown on lithium batteries
Lithium batteries are in many different types of electrical equipment. Questions arise when a facility needs to discard, reuse, or recycle these types of batteries. New EPA guidance clarifies how the RCRA regulations apply to lithium batteries and provides answers to frequently asked questions about lithium battery management under RCRA. READ MORE
Next IP RCRA: register early
Our next RCRA "in-person" seminar is to be held in Las Vegas, December 4-8, 2023. If in-person (IP) is your preference, register early. Because being a small business, our four presenters have quite a schedule as we are now conducting .VIRTUAL and IP RCRA, Clean Air Act .VIRTUAL, and coming in 2024, a California Title 22-RCRA .VIRTUAL seminar. McCoy presenters are awesome—and human!
RCRA regulatory roundup

The Spring 2023 regulatory agenda is now available. EPA continues to focus on regulating per- and polyfluoroalkyl substances (PFAS) as RCRA hazardous constituents, CERCLA hazardous substances, and proposing additional regulations for these chemicals. The agency also plans numerous technical corrections. READ MORE
Summer reads

How did summer become the season of reading? Maybe because the days are longer, or perhaps it's the nostalgia from our past school reading assignments. Well, it turns out… there's a history of summer reading dating back to the 1800's. So, take part in history this summer and read up on hazardous waste compliance at the same time—get yourself copies of McCoy's RCRA Unraveled and Reference. Or read expert outdoorsman, Peter Heller's books regaling adventure, murder, and mystery!

Best Peter Heller adventure books
Spring into fresh CAA rules
EPA's Spring 2023 regulatory agenda is now available. A critical aspect of the CAA is the periodic review of source category standards, so the agency is planning reviews, revisions, and amendments to scores of stationary source regulations. Several NSR actions are on the agenda, too. While much of what is on the agenda is typical, some items result from lawsuits and court orders. READ MORE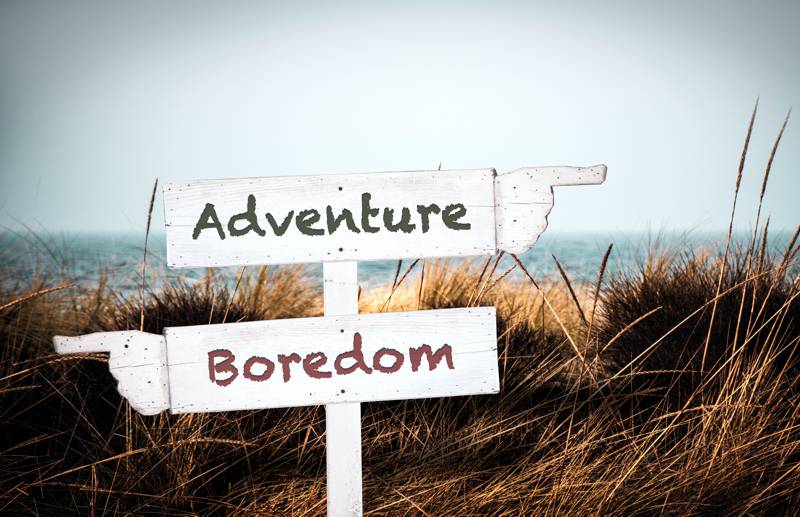 Boring training? Nah
Online training is known to be impersonal, boring, and difficult to stay engaged. (That sucks.)
We've taken extra care to craft our .V seminars to avoid this. How? Our presenters are excellent storytellers. Yep, even when the topic is…haz waste or the Clean Air Act. They do NOT read the slides. Speaking of slides, ours are beautiful and filled with thoughtful icons and images that actually help you remember complex concepts. In an odd way, our .Vs seem more intimate—as if the presenter is speaking to you, only. But you can join the face-to-face interaction by coming on air and asking questions—in real time.
Still prefer IP? No problem, we have in-person RCRA seminars, too. Tip? Register early as seating is limited.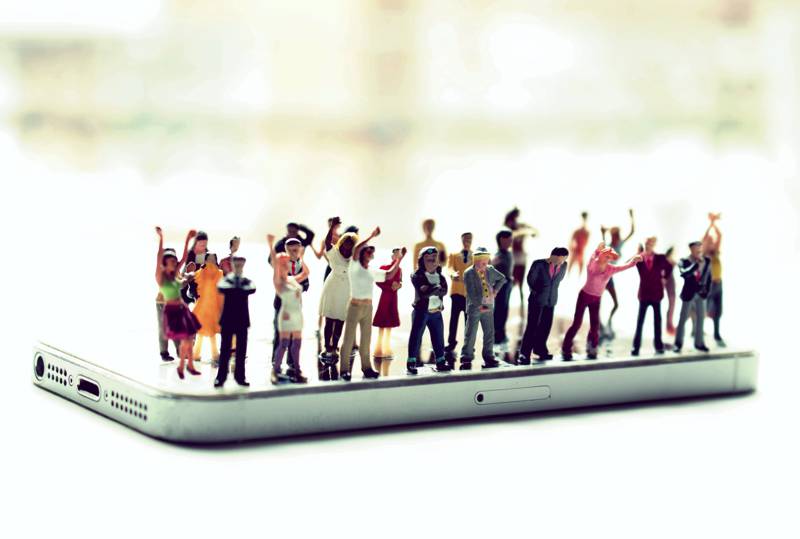 Public participation manual
During RCRA permitting and corrective action, public participation is a requirement. In 2016, EPA published a guide to assist regulators and the regulated community with these requirements as well as provide additional information and resources for the public to learn more about public participation in RCRA. READ MORE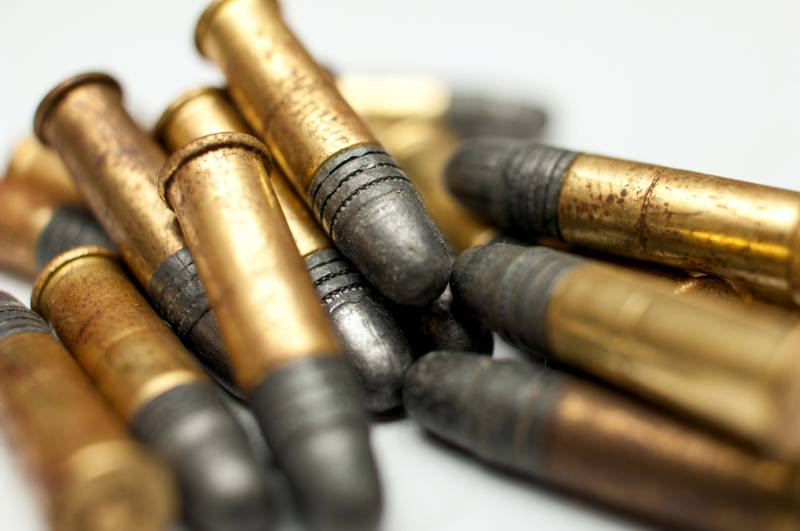 Military munitions management
The recovery of metals and energetics from unused large and small caliber munitions does not involve destruction and disposal; therefore, the unused munitions are not solid wastes. [RO 14958] In this guidance, EPA noted a process using heat to separate the shell casing metals, like steel and brass, from lead bullets meets the §266.202(a) exclusion requirements. Thus, unless use constituting disposal or burning for energy recovery is occurring, unused munitions undergoing materials recovery activities are not solid wastes. [§266.202(a)(2)]. Always check with the state where the recycling processes are occurring since states can have more-stringent RCRA regulations.
Scottish wildcats on a mission

Once old enough, four Scottish wildcat kittens are set to be released into the wild in an attempt to save their entire species. And that's not an exaggeration, as the wildcats are on the brink of extinction. The plan is to initially let the four Shepreth wildcat kittens roam free in one of the United Kingdom's largest national parks. Then up to twenty cats will join them each year on the mission to regrow and revitalize their population.
Plastic pyrolysis paralysis

The pyrolysis of plastic waste, sometimes referred to as advanced recycling, is receiving increased media attention and continues to be a hot-button issue for chemical manufacturers and environmental advocates. In 2020, EPA proposed removing pyrolysis/combustion units from the "municipal waste combustion unit" definition in Part 60, Subparts EEEE and FFFF, but on June 5, 2023, the agency withdrew that proposal. [88 FR 36524] Why does this matter? Retaining pyrolysis in the definitions for incinerators and waste combustors keeps this method of plastic recycling subject to more-stringent CAA Section 129 solid waste combustion standards rather than less-stringent CAA Section 111 or 112 provisions. Though an advanced notice of proposed rulemaking for pyrolysis and gasification units was scheduled in EPA's Fall 2021 regulatory agenda, this action has been dropped from the agency's official agenda since then.
CCR soil studies

EPA has published a report on the beneficial use of flue gas desulfurization (FGD) gypsum as a soil amendment in agriculture. This would be a substitute for mined gypsum. FGD gypsum is a type of coal combustion residual (CCR) generated from pollution control technologies intended to reduce sulfur emissions. This report is an overview of the pollution control process, the agricultural applications of gypsum, and research on the use of FGD gypsum as a soil amendment. EPA's website has additional information on CCR reuse.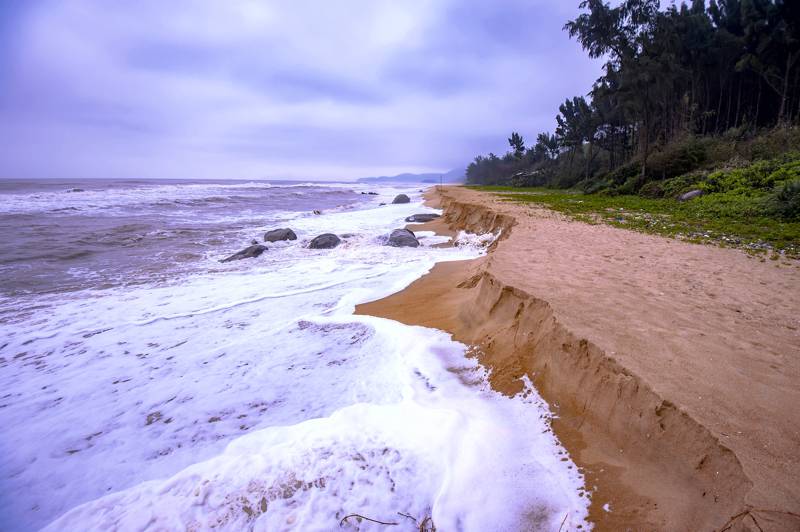 Interactive coastline considerations
Coastal flooding is a serious issue, especially with more inclement weather events occurring due to climate change. EPA has developed an interactive map demonstrating the potential effects of coastal sea level rise on United States hazardous waste facilities. The purpose of the map is to help communities better prepare for sea level increases along coastlines and promote awareness of the potential risks. The agency has additional visualizations in their web data portal, including interactive maps for interstate transportation of hazardous waste, an overview of hazardous waste generation, and more.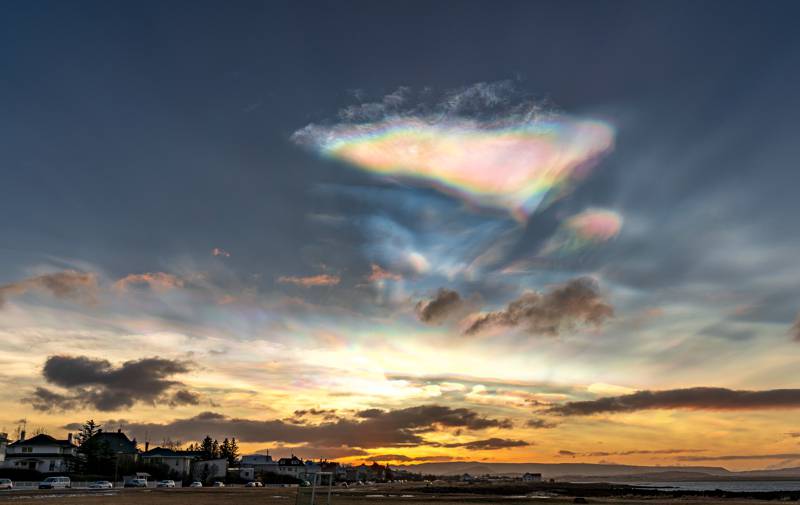 Rare arctic rainbow clouds
Check out these amazing photos of ultra-rare arctic "rainbow clouds" called nacreous clouds—named after their resemblance to nacre, also known as the mother of pearl. The clouds form when the lower stratosphere reaches below minus 114 degrees Fahrenheit, which only happens two to three times a year, which validates how rare and special these clouds really are.
Read more about nacreous clouds
Presidential composter?
Need a reason to start composting? Well to start, it's not just for hippies anymore… but was it ever? Composting has been around for generations—even George Washington was known to compost. Fast forward to today, and composting is more than just a reason to fertilize your soil. It results in much lower greenhouse gas emissions, than traditional landfills, which produce one-third of all methane emissions in the U.S. Be presidential and start composting today!


If you have received this email in error or wish to remove your name from our subscriber list, you may unsubscribe here. You may also update your profile here. If you need to contact us directly about subscription or other issues, you may email us at mccoyreview@mccoyseminars.com or call us at 303-526-2674.
Copyright ©2023 McCoy and Associates, Inc. 12596 West Bayaud Avenue, Suite 210 Lakewood, CO 80228
McCoy and Associates, Inc. makes no representation, warranty, or guarantee in connection with any guidance provided in RCRA Review. McCoy and Associates, Inc. expressly disclaims any liability or responsibility for loss or damage resulting from its use or for the violation of any federal, state, or municipal law or regulation with which such guidance may conflict. Any guidance in RCRA Review is general in nature related to the federal RCRA regulations. Persons evaluating specific circumstances dealing with RCRA regulations should review state and local laws and regulations, which may be more stringent than federal requirements. In addition, the assistance of a qualified professional should be enlisted to address any site-specific circumstances.