Here's the issue of McCoy Review you requested:

June 2017
Wicked good RCRA

We'll be in Boston August 1-2, 2017 for our next RCRA Refresher seminar. Designed with seasoned pros in mind, our Refresher includes almost all the content of our 5-Day seminar and distills it down into two fast-paced days. Our host hotel is the Royal Sonesta Boston, on the banks of the Charles River in Cambridge. Home to a curated art collection and exceptional views of the city, you won't want to leave the property. If you do venture out, head to the Green Monster to see the Boston Red Sox take on the Cleveland Indians at Fenway Park. We'll see you there.

McCoy Seminar Registration
Royal Sonesta Boston
Boston Red Sox
Fine Dining
GIR is here—are you ready?

EPA's Generator Improvements Rule (GIR) is now in effect in Alaska, Iowa, New Jersey, and Pennsylvania. Many of the significant new provisions will be welcomed by generators. Although states are not required to adopt all of the new rule, portions are more stringent than the existing regs, so these requirements should become effective in the other 46 states by July 1, 2018. READ MORE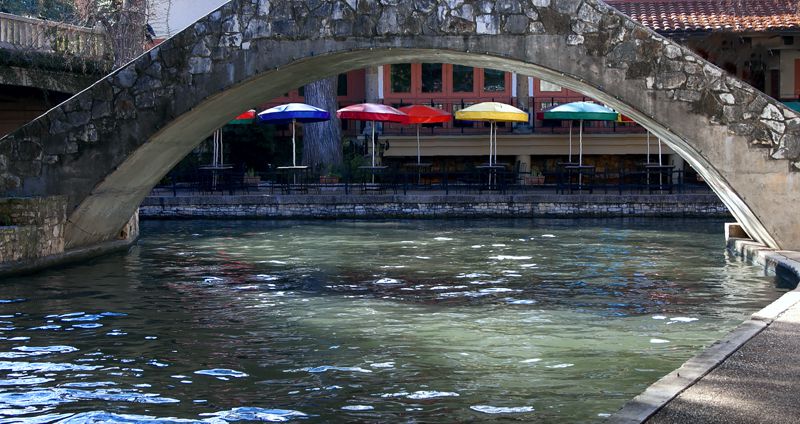 Deep in the heart of San Antonio
Join us for our next 5-Day seminar deep in the heart of Texas, San Antonio. We'll be at the elegant Hilton Palacio del Rio, July 17-21, 2017. Located on San Antonio's famous Riverwalk, our host hotel is the perfect place to set up camp for a week of RCRA training and exploring historic central Texas. After a day of training, take a stroll around the Riverwalk, featuring shopping, dining, and drinks aplenty. Or, for a magical night, visit the historic Majestic Theater and see David Blaine Live on Wednesday, July 19. Join us.
McCoy Seminar Registration
Hilton Palacio del Rio
The Riverwalk
David Blaine Live
VSQGs vs. CESQGs

As part of the Generator Improvements Rule (GIR), EPA renamed "conditionally exempt small quantity generators" (CESQGs) as "very small quantity generators" (VSQGs). In addition, there are some new provisions for this generator category. We've got a quick summary and a new detailed white paper on VSQG requirements to help you understand how these provisions may impact your operations. READ MORE
Late summer on the Lake with McCoy
McCoy will be on the sparkling shores of Lake Tahoe for a week of RCRA training August 21-25, 2017. We'll be at Harvey's Lake Tahoe, a historic Tahoe property that was once blown up (seriously). With rooms featuring stunning lake views, make sure you make your room reservation before they're all gone. After your training, rent a bike and explore the beautiful Tahoe Basin. Or, relax and head to Artemis Lakefront Café for authentic Greek and Mediterranean cuisine. Register today.
McCoy Seminar Registration
Harvey's Lake Tahoe
Bike Rental
Artemis Café
Life before the EPA
Fortune Magazine recently published a gallery of photos commissioned by the EPA called "Project Documerica". This historical record includes powerful images from a library of over 81,000 photos from the 1970s to the present day showing life before EPA. With a tremendous amount of effort by industry and the regulators over almost four decades, we've come a long way. Take a look back.
2017–2018 Seminars
5-Day RCRA Seminars
Portland: June 19–23, 2017
San Antonio: July 17–21, 2017
Lake Tahoe: August 21–25, 2017
Virginia Beach: September 11–15, 2017
Denver: October 2–6, 2017
Chicago: October 23–27, 2017
Las Vegas: December 4–8, 2017
Orlando: February 5–9, 2018
Phoenix: March 5–9, 2018
Houston: April 9–13, 2018
2-Day RCRA Refreshers
Boston: August 1–2, 2017
Houston: November 14–15, 2017
Denver: March 20–21, 2018
3-Day Puerto Rico RCRA Seminar
Guaynabo: August 8–10, 2017
Visit understandrcra.com to register or call us at 303-526-2674.


If you have received this email in error or wish to remove your name from our subscriber list, you may unsubscribe here. You may also update your profile here. If you need to contact us directly about subscription or other issues, you may email us at mccoyreview@mccoyseminars.com or call us at 303-526-2674.
Copyright ©2017 McCoy and Associates, Inc. 12596 West Bayaud Avenue, Suite 210 Lakewood, CO 80228
McCoy and Associates, Inc. makes no representation, warranty, or guarantee in connection with any guidance provided in RCRA Review. McCoy and Associates, Inc. expressly disclaims any liability or responsibility for loss or damage resulting from its use or for the violation of any federal, state, or municipal law or regulation with which such guidance may conflict. Any guidance in RCRA Review is general in nature related to the federal RCRA regulations. Persons evaluating specific circumstances dealing with RCRA regulations should review state and local laws and regulations, which may be more stringent than federal requirements. In addition, the assistance of a qualified professional should be enlisted to address any site-specific circumstances.