Here's the issue of McCoy Review you requested:

April 2019
Ignitability definition just got hot
On April 2, 2019, EPA proposed a series of changes that would modify and update the RCRA ignitability characteristic. The proposed rule would update referenced test methods, codify guidance for the alcohol-content exclusion and evaluation of multiphase wastes, reconcile differences with DOT's regs, and provide alternatives to the use of mercury thermometers. EPA is seeking your input on these proposed revisions to D001. READ MORE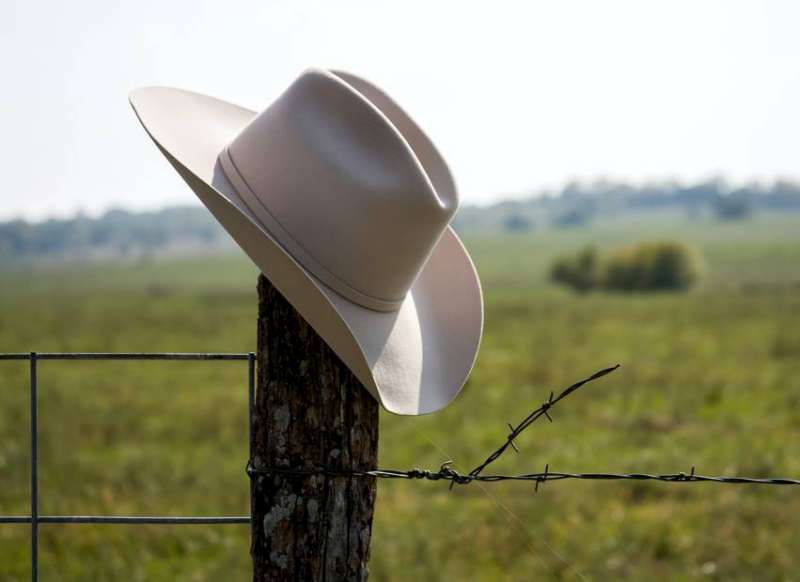 Hang your hat in Houston NOW!
Walk-ins welcome at our Houston, Texas, April 15-19, 2019 seminar this week! We're making camp at the bayside South Shore Harbour Resort, where there's plenty of lounging to be had after a day of learning. Soak up the spirit at the Butler Longhorn Museum, featuring western art, artifacts, and of course, longhorn cattle. Or, enjoy a soulful meal at Viola & Agnes' Neo Soul Café, just fifteen minutes by car from the hotel. Join us.
McCoy Seminar Registration
South Shore Harbour Resort
Butler Longhorn Museum
Viola & Agnes' Neo Soul Cafe
Bauxite waste to ceramic vase

A group from London's Royal College of Art have created a project, called From Wasteland to Living Room, that uses industrial alumina by-product bauxite tailings to create vibrant pottery. They hope to highlight the ways in which an industrial waste can be transformed into useful consumer goods. Explore.
Methylene chloride banned from consumer paint removal products

After evaluating more than 100,000 comments, EPA has promulgated a final rule prohibiting the use of methylene chloride in consumer paint and coating removal products. [March 27, 2019; 84 FR 11420] The rule establishes a new 40 CFR Part 751 under TSCA—not RCRA—authority, and the prohibition is effective November 22, 2019. However, after August 26, 2019, the new part requires manufacturers, processors, and distributors of methylene chloride for any use to provide downstream notification of the prohibition by inserting specific language in SDSs for methylene chloride and any methylene chloride-containing product.

On the same day, EPA issued an advanced notice of proposed rulemaking to solicit comment on a TSCA training and certification program for the commercial use of methylene chloride. [84 FR 11466] As currently envisioned, a final rule would allow access to paint and coating removal products containing methylene chloride only to commercial users who are certified as being properly trained to use such products in a safe and environmentally sound manner. Public comments are due May 28, 2019 and may be submitted through Docket ID: EPA-HQ-OPPT-2018-0844 at regulations.gov.
Post-industrial park reclamation

Seattle's Gas Works Park is an excellent example of how the public can reclaim unused industrial infrastructure. Designed by Richard Haag, the park took defunct gasworks and converted it to a 19-acre public space. The park has transformed the boiler house and other sites into picnic areas and play structures. Learn more.
Meet McCoy; Eric Weber, Vice President of Product Development

Eric Weber wears many hats. He is a RCRA and CAA expert, but near and dear to us, he's the computer guru who helps keep our systems running. Not his first rodeo, Eric has been with McCoy for over twenty years.

In the winter, Eric is usually hurling himself down Colorado mountain faces on a pair of skis. In summer, Eric and his wife Robyn (you met her last month), love sharing the outdoors through hikes, Boundary Waters Canoe Area wilderness trips, and photography treks. When that's not an option, a bowl of popcorn, a couple of cuddly cats, and a movie is just as good.

Eric is a RCRA presenter, so be sure to say hello. He loves taking the complex world of RCRA and unraveling it for attendees.
Best management practice: don't sewer pharmaceuticals

Recently, we released a write-up of the February 2019 pharmaceuticals rule. Although the rule prohibits healthcare facilities and reverse distributors from discharging hazardous waste pharmaceuticals to a sewer system that flows to a POTW, the ban does not apply to nonhazardous waste pharmaceuticals. That said, evidence shows that the disposal of any pharmaceuticals into our waterways results in a variety of deleterious effects. In RO 14905, EPA encourages healthcare facilities to not sewer any waste pharmaceuticals. READ MORE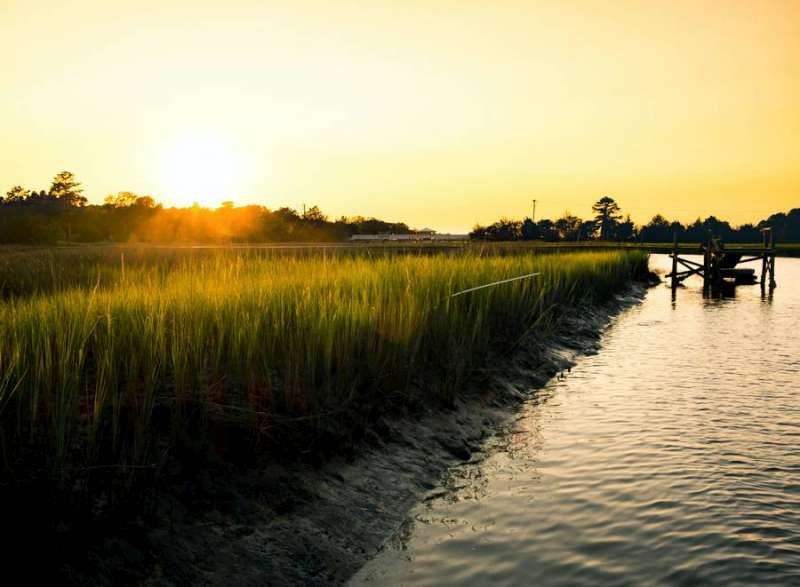 Rest, RCRA, relax
Head to the Lowcountry of South Carolina with McCoy, May 6-10, 2019. Soak up RCRA and rays of sun at one of two swimming pools at the Sonesta Resort Hilton Head Island. Treat yourself to a massage at the beautiful on-site Arum Spa. And be sure to dine with the locals at A Lowcountry Backyard Restaurant—recently rated the best Shrimp and Grits in all of South Carolina. It's just nine minutes away. We'll see you there.
McCoy Seminar Registration
Sonesta Resort Hilton Head Island
Arum Spa
A Lowcountry Backyard Restaurant
CCR monitoring and closure clarification

Although some aspects of the 2015 coal combustion residues (CCR) rule are in limbo after a recent court decision (see our November 2018 write-up), many of the requirements have not been challenged and are currently in effect. Recent RCRA Online guidance documents further explain EPA's requirements for groundwater monitoring and unit closure/retrofitting. READ MORE
Low cost RCRA

Join McCoy in Las Vegas, Nevada, June 4-5, 2019—it's a great budget destination. Take advantage of low-cost flights and a room rate of just $60 per night at The Orleans Hotel. Can't take time away from the job site? Zip in and out of the RCRA Refresher in a flash and still catch almost all the content of the 5-Day seminar. After your training, take advantage of nearby Red Rock Canyon, with hiking, biking, and stellar views of Las Vegas. Or, take in of one of Cirque du Soleil's six Las Vegas shows. Register now.

McCoy Seminar Registration
The Orleans Hotel
Red Rock Canyon
Cirque du Soleil
2019–2020 Seminars
5-Day RCRA Seminars
Hilton Head Island: May 6–10, 2019
Portland: June 17–21, 2019
San Antonio: July 22–26, 2019
Lake Tahoe: August 26–30, 2019
Virginia Beach: September 23–27, 2019
Denver: October 7–11, 2019
Chicago: October 28–November 1, 2019
Las Vegas: December 9–13, 2019
Phoenix: February 10–14, 2020
Orlando: March 9–13, 2020
2-Day RCRA Refreshers
Las Vegas: June 4–5, 2019
Boston: July 30–31, 2019
Houston: November 19–20, 2019
3-Day Puerto Rico RCRA Seminar
Guaynabo: August 13–15, 2019
Visit understandrcra.com to register or call us at 303-526-2674.


If you have received this email in error or wish to remove your name from our subscriber list, you may unsubscribe here. You may also update your profile here. If you need to contact us directly about subscription or other issues, you may email us at mccoyreview@mccoyseminars.com or call us at 303-526-2674.
Copyright ©2019 McCoy and Associates, Inc. 12596 West Bayaud Avenue, Suite 210 Lakewood, CO 80228
McCoy and Associates, Inc. makes no representation, warranty, or guarantee in connection with any guidance provided in RCRA Review. McCoy and Associates, Inc. expressly disclaims any liability or responsibility for loss or damage resulting from its use or for the violation of any federal, state, or municipal law or regulation with which such guidance may conflict. Any guidance in RCRA Review is general in nature related to the federal RCRA regulations. Persons evaluating specific circumstances dealing with RCRA regulations should review state and local laws and regulations, which may be more stringent than federal requirements. In addition, the assistance of a qualified professional should be enlisted to address any site-specific circumstances.