Here's the issue of McCoy Review you requested:

August 2023
Think December. Register early
When it comes to our in-person seminars, the truth is… there just isn't enough space. So don't wait! Guarantee yourself a seat at an in-person seminar by registering early. The next RCRA 5-Day takes place at the Orleans Hotel in Las Vegas, December 4-8, 2023. And if you miss out on this one, rest assured, McCoy has multiple .VIRTUAL classes to choose from, and if you didn't already know this, our virtual classes are live with two presenters just like an in-person class!
Register for the Las Vegas in-person RCRA seminar
Weakening excess emission defenses
Emission exceedances at stationary sources can result in a CAA violation, and sources now have one less way of protecting themselves during an enforcement action. In light of recent court cases, EPA has removed the emergency affirmative defense provisions from its Title V permitting programs. States must follow suit, and Title V permits will be updated accordingly. READ MORE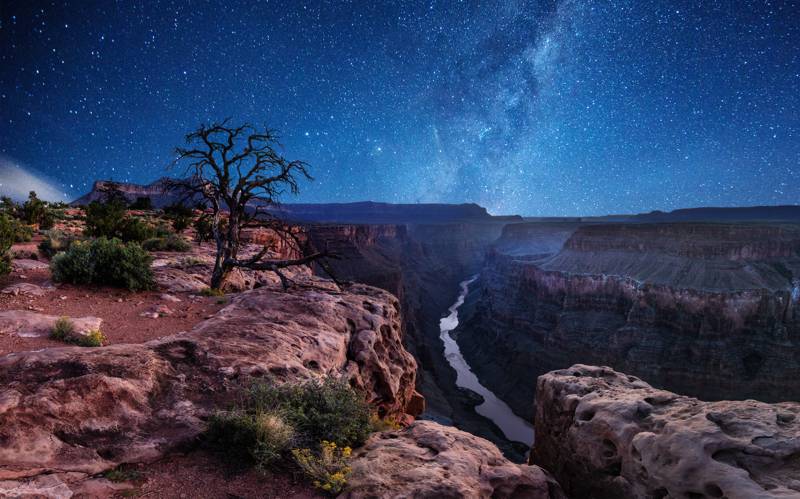 Grand Canyon's new monument
Learn about the Grand Canyon's newest monument, Baaj Nwaavjo I'tah Kukveni, an area of land around a million acres. The monument's designation was proposed by Tribal Coalition members of the Grand Canyon who have been living on the land for centuries. Historically, tribes have been excluded from decisionmaking on how to manage their ancestral land, but with the Baaj Nwaavjo I'tah Kukveni – Ancestral Footprints of the Grand Canyon National Monument they can permanently protect their sacred sites, animals, and water sources.
What does Baaj Nwaavjo I'tah Kukveni mean?
Pharmaceutical problems

Healthcare facilities are finding it challenging to ship hazardous waste pharmaceuticals offsite due to the temporary backlog of containerized hazardous waste at commercial incinerators. New EPA guidance discusses the options available to healthcare facilities to dispose of their hazardous waste pharmaceuticals. The guidance reviews the options within the pharmaceuticals rule and clarifies applicability within the very small quantity generator requirements to assist healthcare facilities. READ MORE
Deep-sea exploration!

If you find the deep-sea fascinating, history is being made as the National Oceanic and Atmospheric Administration (NOAA) research vessel begins its five-month deep sea voyage. The 48-member crew will map and collect samples from areas along the Aleutian Trench and Gulf of Alaska, one of the least mapped places in the United States. Its mission is to complete mapping these US waters by 2030. Tune into their live stream now and see what's happening!
RCRA air emissions assistance
Compliance with the RCRA air emissions standards is currently a national compliance initiative. To assist, EPA has a webpage dedicated to the RCRA air emission standards (Part 264/265, Subparts AA, BB, and CC) for TSDFs and hazardous waste generators. This resource contains a plethora of tools, definitions, frequently asked questions, training options, and more to assist TSDFs and generators with compliance. READ MORE
Come up for air
Is learning CAA on the job more than a little challenging? Well it doesn't always have to be that way. Sign up for McCoy's .VIRTUAL October 10-12 CAA seminar and make your life a whole lot easier. Our presenters hold engaging conversations with attendees by a live feed, and the entire class learns from real-life experiences. We provide a clear understanding of the entire Clean Air Act, not just bits and parts. Get the guidance you need—and join a McCoy Clean Air Act seminar.
See our lineup of CAA and RCRA seminars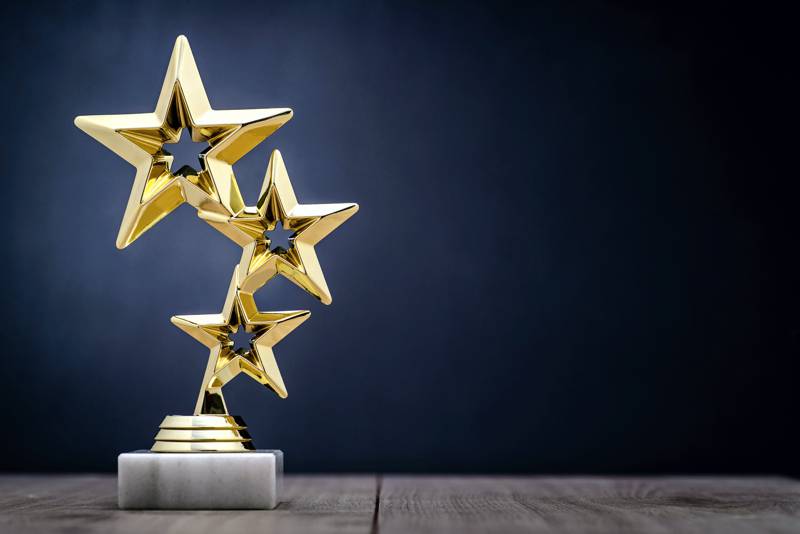 ORCR RCRA wrap-up
The Office of Resource Conservation and Recovery (ORCR) has released a report on its 2022 accomplishments. Most of the topics covered in the report have been written about in previous McCoy Review articles. The topics range from proposed and finalized rules to sustainability accomplishments. The report also provides statistics on the web traffic EPA's webpages receive, how many downloads occurred, and what were the most popular downloaded documents. Throughout the report are links to recently issued guidance documents and webpages, which makes it a nice wrap-up of RCRA in 2022.
Powdered beer (say it is so)!

The venerable Kloster Brewery in Neuzelle, Germany, is creating the world's first powdered beer! An eco-friendly alternative way of making beer by mixing a powder with water. The idea is to have people add water to their favorite brew at home, eliminating the need for bottles, kegs, and the heavy-weight shipping costs. Refining its production process, the brewery hopes to have the powdered alcohol be ready by the end of 2023.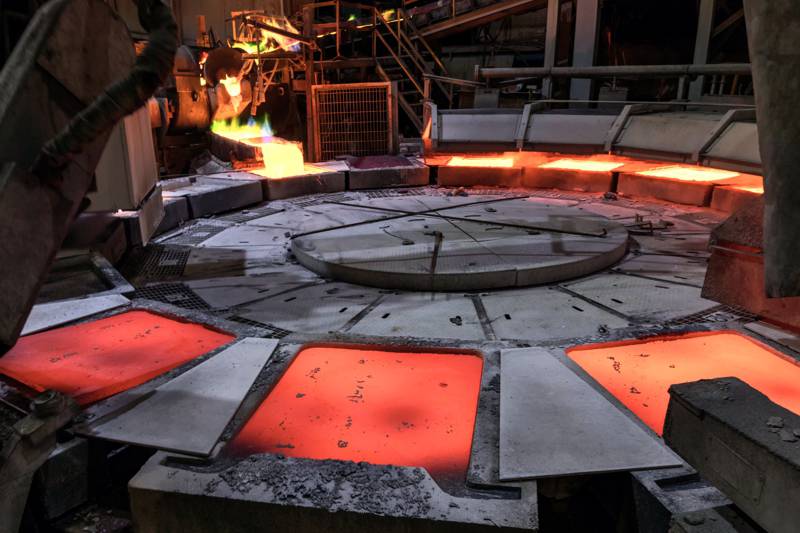 Cu smelting supplement
Since EPA's 2022 proposed amendments to the major and area source primary copper smelting air toxics standards [87 FR 1616], new information has been collected requiring supplemental action. On July 24, 2023, the agency published a supplemental proposal further strengthening the major source standard (Part 63, Subpart QQQ). [88 FR 47415] Most significantly, the supplemental proposal would add new and existing source emission limits for the following pollutants: benzene, toluene, hydrogen chloride, chlorine, polycyclic aromatic hydrocarbons, naphthalene, and dioxin/furans. No supplemental amendments are proposed for the area source standard of Part 63, Subpart EEEEEE. Comments may be submitted through September 7, 2023 via Docket ID No. EPA-HQ-OAR-2020-0430.

Just two RCRA days!
Need to keep your facility in compliance but don't have spare time for training? Check out McCoy's RCRA Refresher classes. In just two days (with the accelerated pace), invigorate your RCRA knowledge, gain new tools to implement right away, and bolster your confidence with the environmental regulations. Register for McCoy's September 6-7, 2023, or November 14-15, 2023, virtual seminars and get back to your job in no time.
Light reading on landfill gas
As part of its landfill methane outreach program (LMOP), EPA provides a list of publications related to landfill gas and waste management. The list is split into four categories, starting with LMOP and its connection to landfill gas. The next category provides publications on landfill best management practices. The third category is organic waste diversion, and the final category contains miscellaneous landfill publications.
2023–2024 Seminars
3-Day CAA Seminars
.VIRTUAL: October 10–12, 2023
.VIRTUAL: January 16–18, 2024
.VIRTUAL: April 9–11, 2024
.VIRTUAL: August 6–8, 2024
5-Day RCRA Seminars
.VIRTUAL: September 18–22, 2023
.VIRTUAL: October 30–November 3, 2023
Las Vegas: December 4–8, 2023
.VIRTUAL: February 5–9, 2024
Virginia Beach: March 11–15, 2024
.VIRTUAL: May 6–10, 2024
2-Day RCRA Refreshers
.VIRTUAL: September 6–7, 2023
.VIRTUAL: November 14–15, 2023
.VIRTUAL: February 21–22, 2024
.VIRTUAL: June 25–26, 2024
Visit understandrcra.com to register or call us at 303-526-2674.


If you have received this email in error or wish to remove your name from our subscriber list, you may unsubscribe here. You may also update your profile here. If you need to contact us directly about subscription or other issues, you may email us at mccoyreview@mccoyseminars.com or call us at 303-526-2674.
Copyright ©2023 McCoy and Associates, Inc. 12596 West Bayaud Avenue, Suite 210 Lakewood, CO 80228
McCoy and Associates, Inc. makes no representation, warranty, or guarantee in connection with any guidance provided in RCRA Review. McCoy and Associates, Inc. expressly disclaims any liability or responsibility for loss or damage resulting from its use or for the violation of any federal, state, or municipal law or regulation with which such guidance may conflict. Any guidance in RCRA Review is general in nature related to the federal RCRA regulations. Persons evaluating specific circumstances dealing with RCRA regulations should review state and local laws and regulations, which may be more stringent than federal requirements. In addition, the assistance of a qualified professional should be enlisted to address any site-specific circumstances.